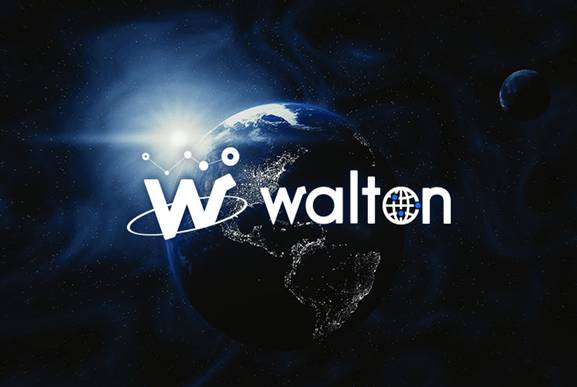 Walton aims to produce cheap and small RFID tags that be used to tag items like clothing, each tag contains a unique ID that is easily read with information logged on the Blockchain. By tracking items on the Blockchain, it allows companies to cheaply and efficiently improve their supply-chain management and verify the authenticity of items.
WTC is also a staking coin and these types of coins are highly sought merchandise these days – you can stake any amount of coins in the wallet and earn rewards for it. The rewards won't be as much as a masternode, but they'll still likely be good.
As for the coin price, WTC seems massively under the radar at the moment. It's had some setbacks. But that usually is a great buying opportunity.
You should not be worried about the short-lasting temporary dips because experience has taught us that fundamentals will prevail over time.
Sure there have been some issues regarding communication and marketing in the past, but I'd be more concerned if the issues were in the tech.
Here are some of the top reasons why WTC will rise to the top of CMC rankings:
WTC Team – A large, professional, well educated team full of academics and PHDs with experience, RFID chip patents and research papers. Only a handful of  projects can claim to have that kind of expertise already going for them.
Connections – Ex Samsung VP is on the team along with other higher ups from other big companies. In business is all about relationships and who you know- these people definitely have contacts in the business world and can push the WTC project.
Real world use-case – Waltonchain is incorporating the IOT and blockchain, in the way blockchain is supposed to be used – keeping accurate and transparent records. It's nothing incredibly fancy but it's real.
The rise of China tech and WTC has a strong backing in Chinas – This product is going to be marketed and sold to the worlds largest consumer market, which is notorious for their warehousing industry.
Parterships – They have already clinched partnerships with well established clothing and logistic brands that are themselves worth billions and was/is in talks with Haier electronics. Their marketcap will eventually reflect the level of the companies they have partnered with. There is also a partnership with South Korea's Seoul university.
Chinese demand for immutable asset tracking is very strong and WTC already has couple of major contracts. It's tried to rocket twice but both times got drown back in the Chinese FUD despite being a Hong Kong team on a South Korea / Japan exchange. The daily volume has been huge as the whales have taken their positions.
When you compare their team's contacts and contracts versus other crypto, WTC could make its holders very wealthy. WTC could very well be one positive announcement away from skyrocketing.

CaptainAltcoin's writers and guest post authors may or may not have a vested interest in any of the mentioned projects and businesses. None of the content on CaptainAltcoin is investment advice nor is it a replacement for advice from a certified financial planner. The views expressed in this article are those of the author and do not necessarily reflect the official policy or position of CaptainAltcoin.com