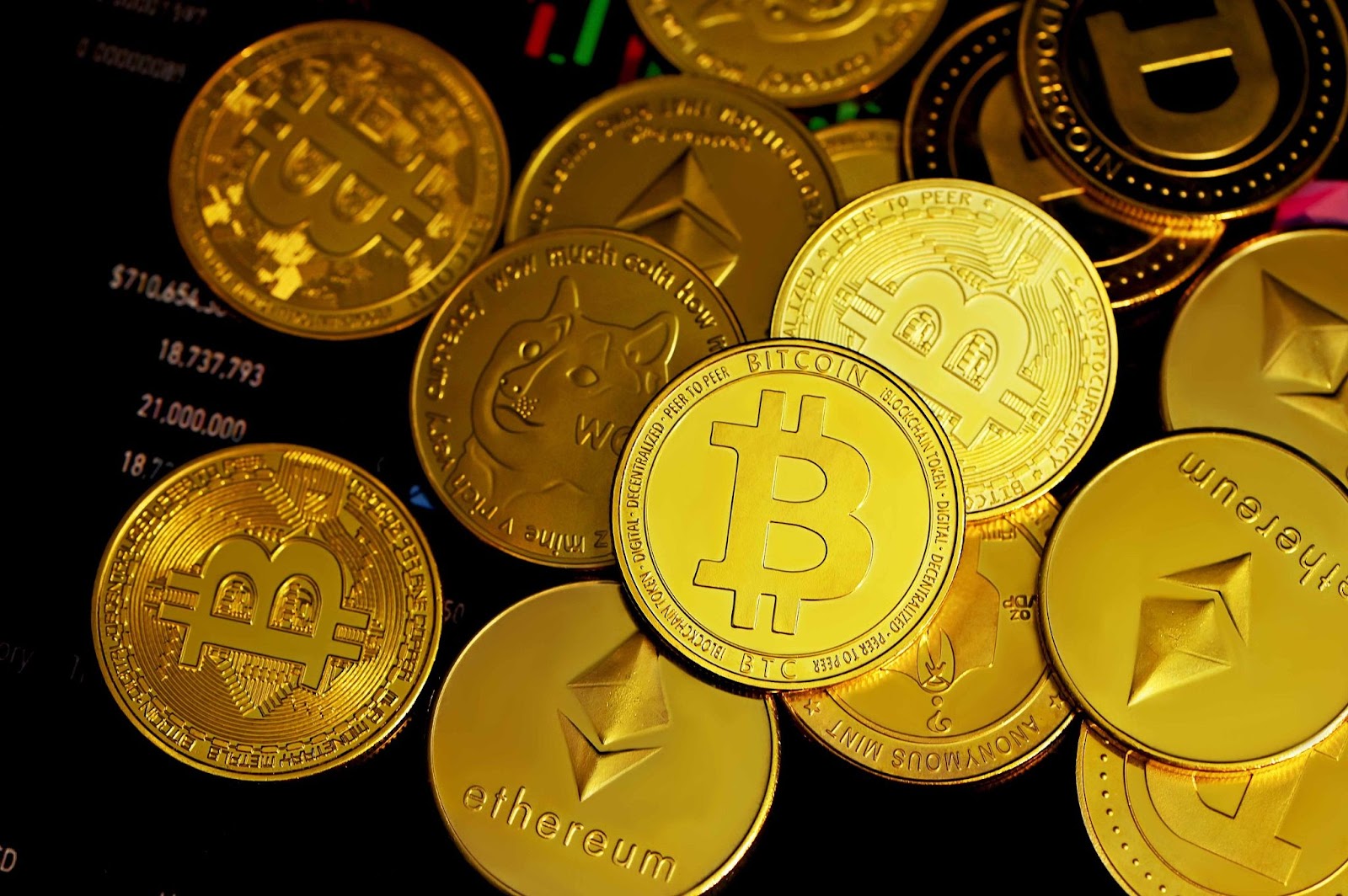 There's a lot going on in the crypto market, with various altcoins taking over and generating far more interest than the major tokens. New trends are emerging in the space, leveraging technologies that have only recently become far more refined.
Those technologies include AI and Web-related developments. Here, we're going to dive into 3 major altcoins that are pioneering a new era in the crypto market. These are yPredict (YPRED), Wall St Memes (WSM), and DeeLance (DLANCE).
yPredict Makes Trading A Lot Easier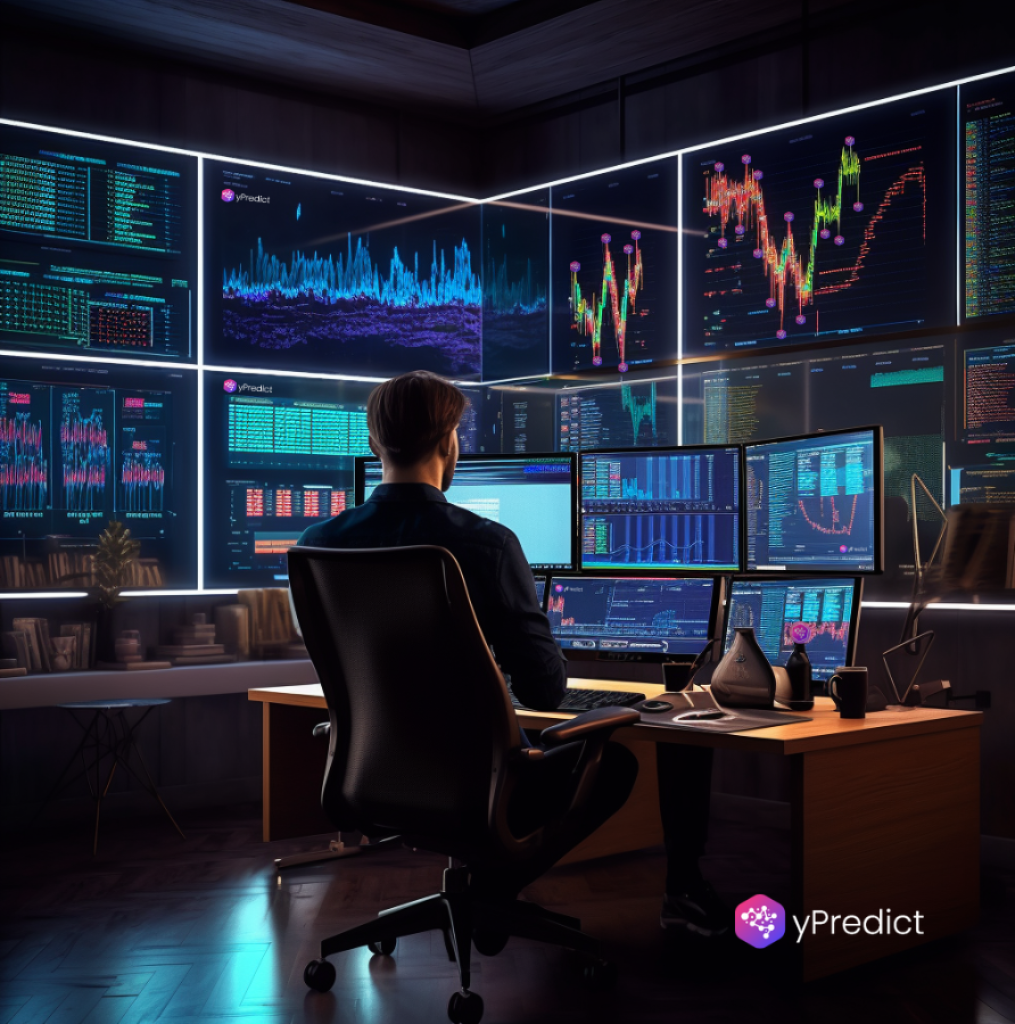 yPredict is an Ethereum blockchain-based platform that leverages decentralized technology to establish a prediction market characterized by transparency and security. The platform operates using its native currency, the YPRED token.
The primary objective of yPredict is to provide users with a decentralized alternative to traditional prediction markets by harnessing the capabilities of smart contracts. Users have the opportunity to create and participate in prediction markets that span various topics, including finance, politics, and sports.
A noteworthy feature of the platform is "Social Trading," which enables users to observe and replicate the trades of the most successful traders on the platform.
In essence, yPredict strives to democratize the prediction market industry by offering users a transparent and decentralized platform for engaging in prediction trading.
🚀 Exciting news for yPredict ecosystem enthusiasts!

🌟 Free preview of our first model, yPredict Backlink Estimator, has ended. Now available at $99/query. But if you participated in our presale, you still have the golden opportunity to enjoy lifetime access to the current… pic.twitter.com/Mdx3pAxOil

— yPredict.ai (@yPredict_ai) July 7, 2023
The team has made significant progress in their models as well. On June 15, they will introduce their inaugural prediction model within the yPredict ecosystem. It is highly recommended to further explore this development in order to gain a deeper understanding of how it can assist you in making well-informed trades.
The ongoing yPredict presale offers an opportunity for interested participants. In the current stage, the token is available at a price of $0.09, and it is projected to be listed at $0.12 in the future. Notably, the presale has already raised over $2.8 million in funds. In the next presale stage, the price will increase to $0.1.
To ensure a fair distribution, 80% of the total token supply has been allocated to the presale, with 50% of these tokens becoming accessible during the token generation event. It is important to emphasize that these tokens will undergo a 6-week lock-in period, followed by a 6-month vesting period, promoting a responsible and equitable release of the tokens.
WSM is Hyping the Community Up Like No Other Crypto Token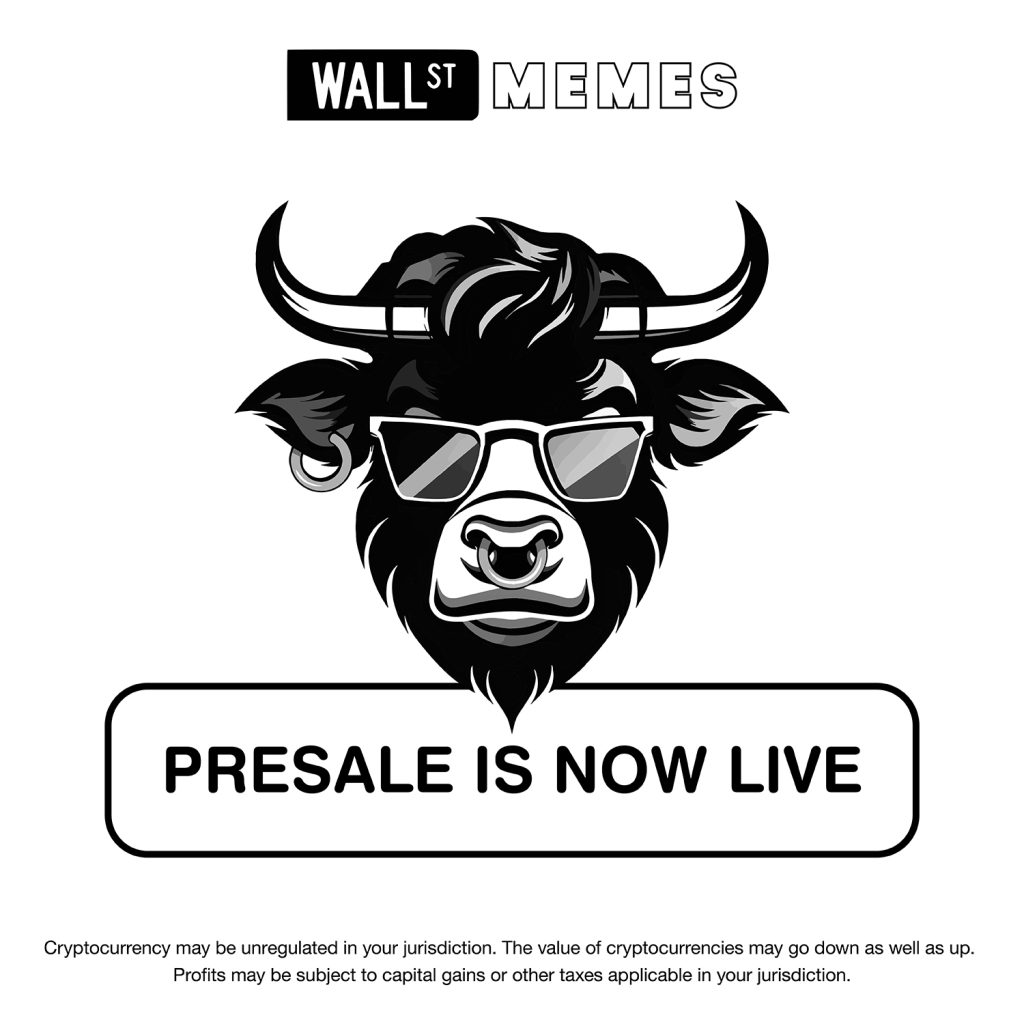 Wall St Memes has emerged as a platform or community associated with the GameStop controversy and the Wall Street Bets movement. It cleverly amalgamates elements of internet culture, meme-based humor, and the financial industry. The primary objective of Wall St Memes is to humorously critique and satirize the conventional financial system, while also offering individuals an opportunity to participate in cryptocurrency investments, with a specific focus on meme coins.
In essence, Wall St Memes translates this movement into a tokenized representation by introducing its own cryptocurrency called the $WSM token. By becoming part of the Wall St Memes community and investing in $WSM, individuals can showcase their support for the movement while potentially profiting from meme-based cryptocurrencies.
Introducing $WSM – yep, we've gone and done it.
The community token that's flipping the Wall Street Memes game upside down! 🐂

We have 50% of the #Token supply up for grabs in the #Presale and 30% set aside for rewarding our community.🔥

Let's make some serious waves together,… pic.twitter.com/fH2TMGmglZ

— Wall Street Memes (@wallstmemes) May 27, 2023
The WSM token is currently in its presale phase, offered at a price of $0.0313. The project has obtained nearly $14 million in funding. This is likely to increase as there are more presale stages. In the next stage, the price will go up to $0.0316.
Interested individuals can obtain the token using either ETH or USDT, as the WSM team is committed to maintaining transparency regarding the project's tokenomics. The presale allocation accounts for 50% of the total token supply, with an additional 30% set aside for community rewards. The remaining 20% is evenly distributed between CEX and DEX liquidity.
DeeLance Makes Life Fairer for Freelancers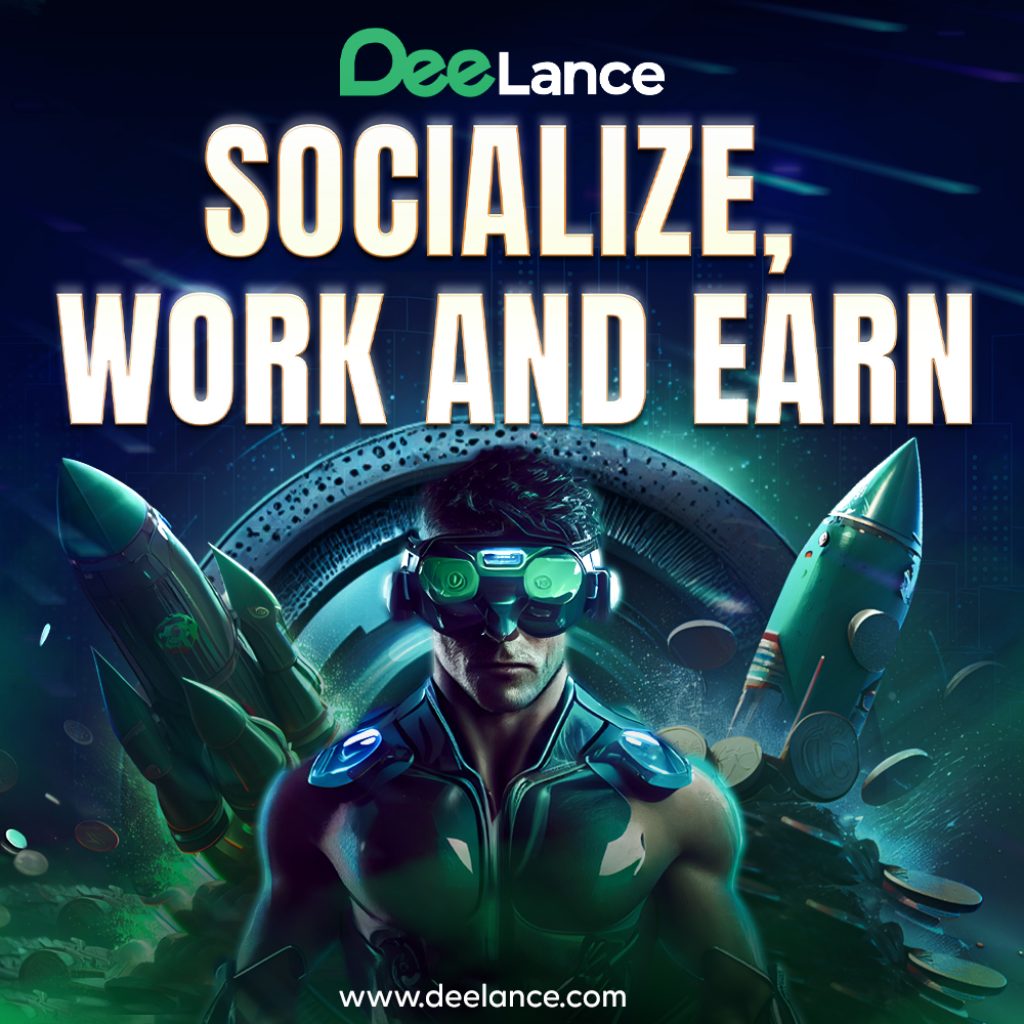 DeeLance fully embraces the transformative potential of blockchain technology in revolutionizing existing freelancing platforms, propelling them into the era of Web3. Seasoned freelancers quickly recognize the superiority of this new platform over current market offerings, emphasizing the importance of understanding the limitations of existing platforms.
The accompanying image highlights the extensive capabilities of DeeLance's comprehensive platform, equipping users with essential tools to thrive in their freelancing careers.
DeeLance confidently asserts that their Web3 solution effectively addresses the challenges faced by freelancers, introducing a new generation of platforms that eliminate intermediaries and centralized corporations.
A notable feature of DeeLance's platform is its unwavering commitment to transparency. This is achieved through an automated dispute resolution system that stores all reputation data of buyers and sellers on the blockchain. The immutability and verifiability of this data foster enhanced trust and accountability between parties. Additionally, the platform offers a secure escrow service to ensure prompt payment for freelancers, securely holding employers' funds until the completion of work according to the initial specifications.
DeeLance adopts a user-friendly approach by streamlining its model and eliminating unnecessary plugins or third-party applications. Users can effortlessly post or apply for jobs within a minute, aligning with the rapid speed and efficiency for which blockchain technology is renowned.
Moreover, the platform facilitates fast cryptocurrency payments and imposes low fees through its peer-to-peer structure, enabling freelancers to charge lower rates by directly engaging with employers. In contrast to platforms like UpWork and Fiverr, which impose a 20% commission, DeeLance only applies a lower commission of 10% on freelancers.
Hey DeeLancers!

🌟 Join the DeeLance revolution and experience a paradigm shift in the way we work and connect!

Our presale grants you entry to an ecosystem where boundaries fade, creativity flourishes, and opportunities abound. 🚀

Own your virtual office in the Metaverse,… pic.twitter.com/rE7VInk5vR

— DeeLance (@deelance_com) July 9, 2023
DLANCE, an Ethereum blockchain-based token, possesses a total supply of 1 billion tokens and serves multiple purposes within the DeeLance platform. It can be utilized for service payments, accessing additional features, acquiring virtual offices in the metaverse, buying and selling NFTs, and obtaining advertising services. To ensure investor security, the token has undergone a thorough security audit conducted by SOLIDProof, a reputable security firm. Additionally, the authenticity of the DeeLance team has been verified by Coinsult.
It is important to note that the DeeLance presale follows a tiered pricing strategy, where the cost of the DLANCE token increases with each subsequent stage of the presale. Currently, the DLANCE token is priced at $0.043. In the next stage, the price will rise to $0.048. Consequently, early-stage presale investors have a greater potential for higher returns compared to those who invest later. So far, over $1.5 million has been raised.
Furthermore, the DeeLance team has announced their intention to list the DLANCE token on high-tier exchanges at a price of $0.057, presenting a significant opportunity for substantial returns for early presale investors.
Conclusion
There's no shortage of new tokens that can change how the world operates. We are only in the very beginnings of a new era of a decentralized world. Projects like yPredict, Wall St Memes, and DeeLance offer a glimpse into a fairer and more rewarding future. If it really catches your eye, consider taking a look at their presales.

CaptainAltcoin's writers and guest post authors may or may not have a vested interest in any of the mentioned projects and businesses. None of the content on CaptainAltcoin is investment advice nor is it a replacement for advice from a certified financial planner. The views expressed in this article are those of the author and do not necessarily reflect the official policy or position of CaptainAltcoin.com