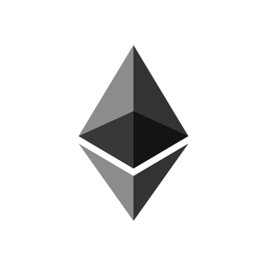 Ethereum and all of its Dapps are the showcase for what blockchain is and what it can do and how it can change the world.
Next generation of blockchain projects, dubbed blockchain 3.0, might challenge this status eventually but not yet. The delays in projects like Augur, Golem and others have shown that it´s quite complex to build a solid and secure Dapp. It's safe to extrapolate that Blockchain 3.0 networks and their respective Dapps will face the same hurdles and not be ready to have a significant impact before 2019.
Which means that Ethereum network will stay dominant Dapps platform, at least for this year. Which should also reflect on its price.
Bulls are not completely vanished from crypto markets and have shown some kind of presence in Ethereum as well, a slight jump of 3% from yesterday to a price point of $570.
Q1 2018 has been one of the worst periods in crypto markets. Many experts argue that a bull market is likely to follow. Despite all the advancements, especially in ETH, some ERC20 tokens, and other platform networks like NEO, IOTA and similar, we have not seen anything like the earlier pumps and rallies in crypto.
Let's see what could spark one such run in Ethereum, that has a lot on its plate for the second part of this year.
There are a number of well known milestones upcoming for the Ethereum protocol itself but let's not foret the milestones in the Ethereum eco-system as well as some of them are even more exiting and game changing.
One note about Ethereum's competitors – ETH will remain relatively unchallenged by upcoming tech like EOS, IOTA, NANO, NEO because of the huge lead it has on the newer projects. This might change after 2019. But for this year, Ethereum is too far ahead for its competition to even think of an "attack" on its dominance.
ETH has a huge lead – it has seen major resources poured into it since 2014. EOS might be a challenger but it can not get to the same level as ETH within 6 months of launch of the main net. Attracting developers, getting them interested to launch projects on the network, getting enterprise involvement and attention is a virtuous cycle that builds over time. You can apply the same logic to any of the new blockchain 3.0 projects.
Personally I think that IOTA and maybe NANO have the best potential to contend ETH eventually. EOS use case is different and even Dan Larimer and Brock Pierce say that it´s not an Ethereum killer but meant to coexist as they serve complementary purposes.
Final and most important reason is technical progress and scaling. This is not new news, it is just around the corner.
Technical upgrades to the network are important as if Dapps launch too soon and are too successful before the planned hard forks for upgrading the network can be implemented, they might do severe damage to Ethereums credibility and accelerate the ascent of challengers.
Technical advaces won't get Ethereum back to the previous high but it should bring it close to it.  The big gains should come ahead of staking and Casper and getting sharding on testnet. Those are the big deals in ETH.
Watch out for the price rallies several months before Casper goes live. A huge run in second part of the year is very likely.
However, be wary of delusional price predictions as often during post bull market rallies of illiquid markets, big whales and well-known figures in the industry will make ridiculous predictions to keep the pump going. They are looking for buyers so they dump their holdings and take profit and this is known as an exit pump. I'm not saying the recent ETH rally is an exit pump, I'm just saying you'd be wise if you considered the possibility.
The safe bet is waiting till at least beginning of next year before considering to sell any ETH. So many dApps going live and scaling in 2018, price will surely go higher without any massive disasters.

CaptainAltcoin's writers and guest post authors may or may not have a vested interest in any of the mentioned projects and businesses. None of the content on CaptainAltcoin is investment advice nor is it a replacement for advice from a certified financial planner. The views expressed in this article are those of the author and do not necessarily reflect the official policy or position of CaptainAltcoin.com