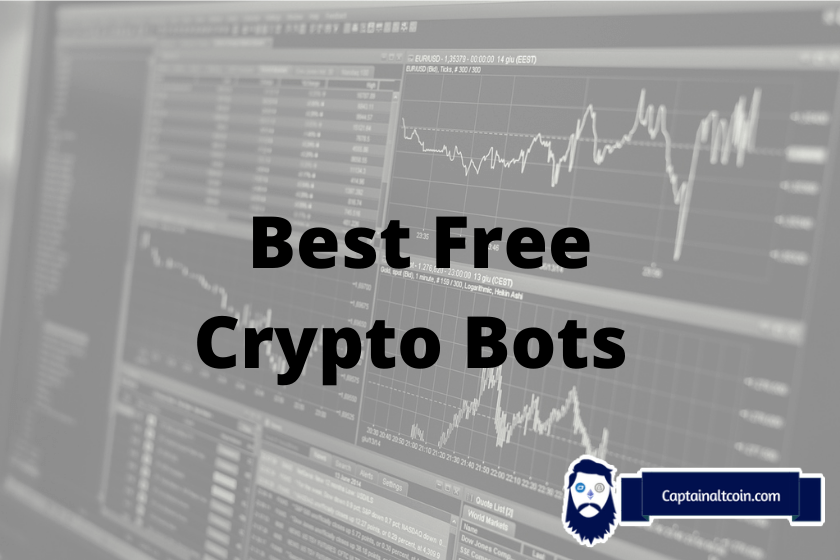 Free crypto bots are not a scam, they do exist and the best among them is Pionex, a completely noob friendly platform with great UI that requires no technical knowledge to use. Aside of Pionex, there are open-source bots like Gekko, Zenbot or Hummingbird that run from your local machine (you will have to be tech-savvy to run them).
Crypto bots are very popular and efficient trading machines, especially in ranging and bull markets. Most of the good ones are not free though but there are a couple of them that are open-source and cost nothing.
The main question about crypto trading bots is – are there any free ones that really work and are legit? In this article, we are going to take a close look at them and then you can decide for yourself. Without further ado, let's jump into details.
The Best FREE Crypto Trading Bots
---
In general, most of the crypto trading bots have a monthly fee if you want to use them. However, most of these bots have a free account but with limited functionalities. Some trading bots also require a minimum account size.
Monthly price range for crypto bots is from 0$ to $99. Our advice is – the larger your account is, the more it makes sense to use a bot. If you are unsure whether you want to use a bot or not, start with a free account (yes, you will probably have limited features) and see if you want it useful.
I would like to focus only on free crypto bots in this article (assuming those are the most interesting to all crypto traders). So, let's go.
Completely free crypto trading bots
---
Pionex – FREE trading bot
---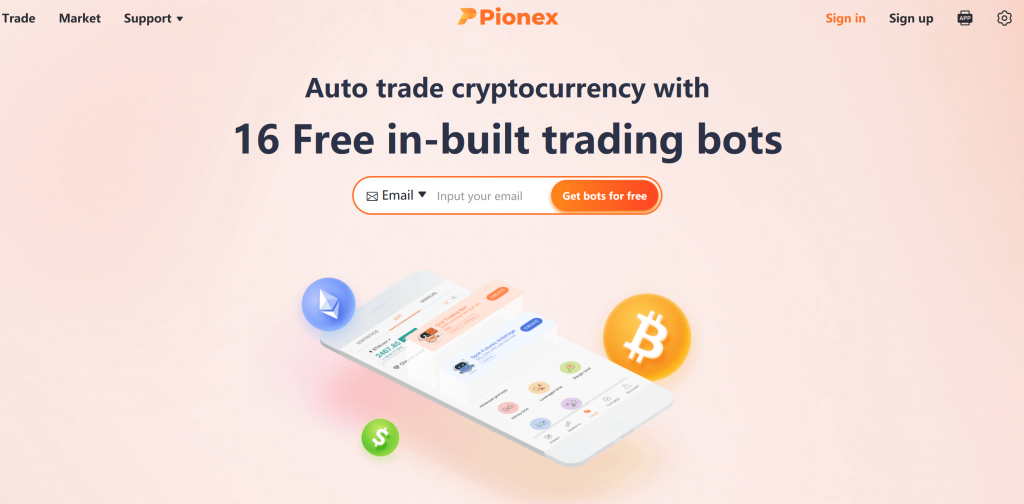 Pionex is literally one of the best (if not the best) crypto platforms for automated trading. It actually supports 16 different kinds of trading bots (16 in total): Grid Trading Bot, Leveraged Grid Bot, Margin Grid Bot, Infinity Grid Bot, Reverse Grid Bot, Leveraged Reverse Grid Bot, Dollar-Cost Averaging Bot, TWAP Bot, Trailing Take Profit Bot, BTC Moon, ETH Moon, and Spot-Futures Arbitrage Bot.
Pionex is the primary trade that totals the liquidity from both Binance trade and Huobi Worldwide trade. The platform as of late came out with its Spot-Futures crypto trading bot and thus gives an option to customary crypto exchange bots. Additionally, the trading bot on Pionex is not difficult to utilize, at least that was my impression.
Additionally, Pionex has the lowest trading fees amont all crypto platforms, charging only 0.05% per trade (two times less than Binance, Kucoin etc).
Open source crypto trading bots
---
These are bots not only FREE but also open-source, meaning, their code is available to anyone who wants to download it or modify it for its own purposes.
Hummingbot
---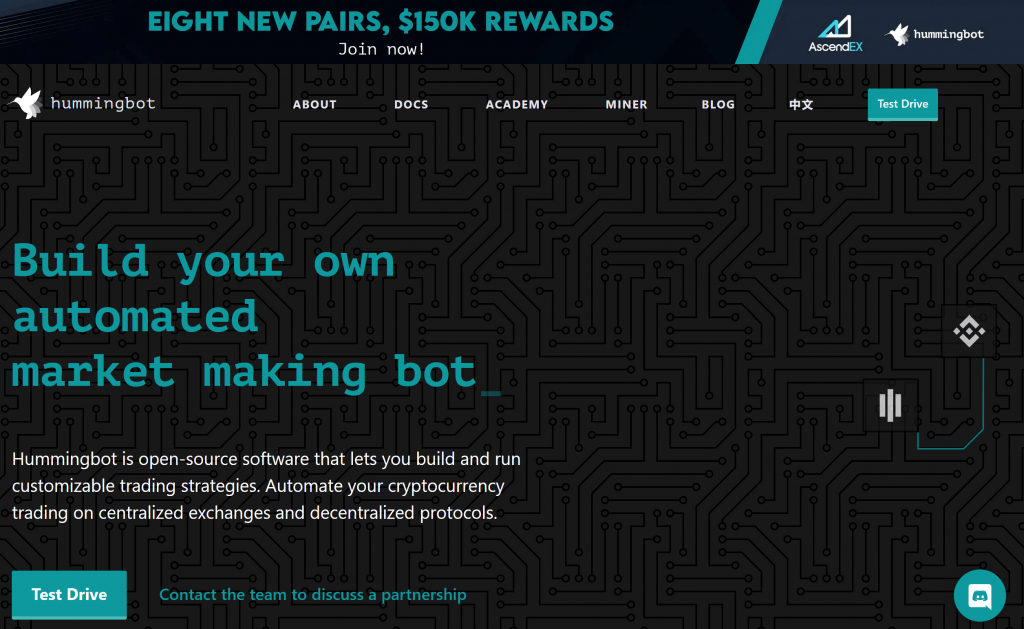 Hummingbot was launched back in April, 2019 so it is actually not a new player in the crypto world. It is an open-source platform that offers its users the opportunity to create and monetize automated and algorithmic trading bots.
It is worth noting that Hummingbot is a very easy-to-use platform where you can, without much knowledge, configure, customize, and run automated bots and other strategies. Hummingbot can be used on both centralized and decentralized exchanges.
Market making is a trading strategy where HummingBot continues to post limit bids and ask for offers on the market and then waits for the various market participants to fill their orders.
Bitsgap (freemium)
---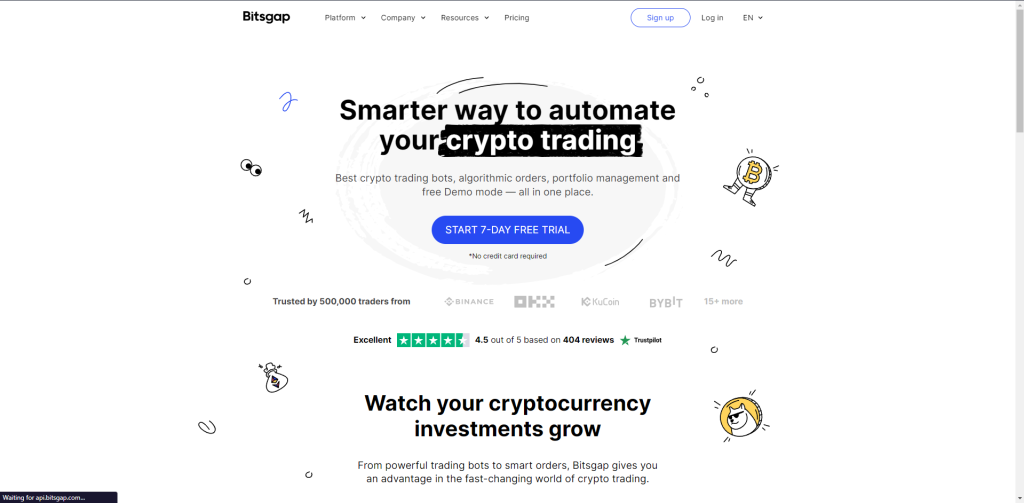 Bitsgap comes in tiered packages, with a free 7-day trial plan for each of them. This trial will probably hook you onto the bot and hence it is safely to say that Bitsgap is the best freemium crypto bot.
Bitsgap is a "all in one" trading platform where you can bring all your cryptocurrency exchange accounts (it supports more than 25 exchanges including Binance, Bittrex, KuCoin, Okex ) under one roof and trade from one place. It is widely considered as one of the most popular crypto trading platforms.
Bitsgap has all popular bots like DCA bots, grid bots, futures bot, scalping bot that can be deployed in one click. It also comes with a number of other advanced trading features.
Zenbot
---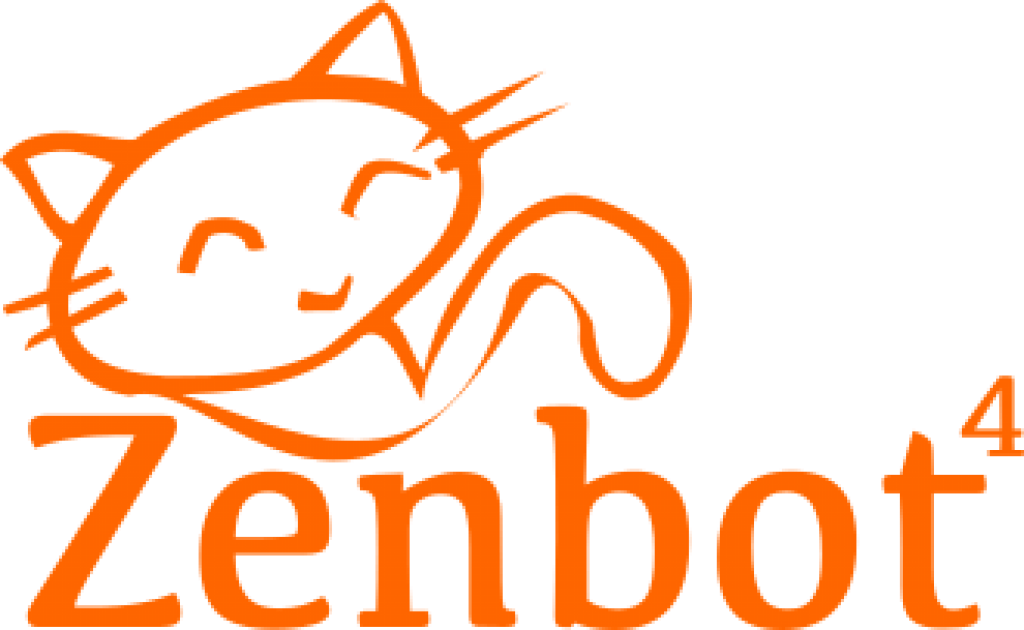 Zenbot is defined as an open source Bitcoin trading bot. Good thing about Zenbot is that you can set its features to suit your trading needs. It is interoperable with almost any major service and exchange out there.
To be honest, this is one of the best crypto trading bots I have analyzed for this article. Not only that it's free, but you can also trade more assets at the same time, which is a pretty rare thing in the crypto bots world. There is nothing you won't like about Zenbot.
It is good to note, at this point, that the views expressed in this article are NOT to be considered as FINANCIAL ADVICE.
Gekko FREE trading bot
---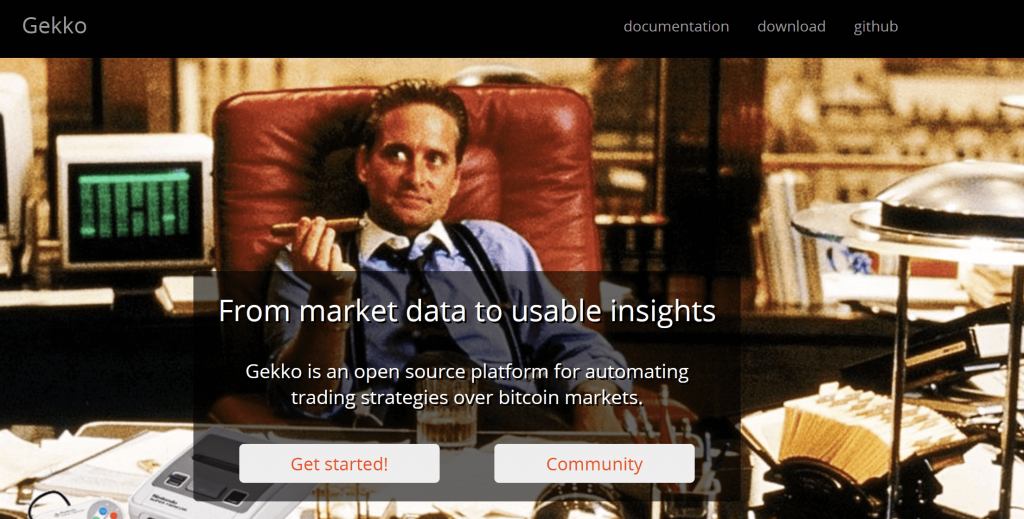 Gekko is another open-source crypto trading bot. You can easily download (on Mac, Linux or Windows) and use it. Gekko can be also used on the Cloud, if you want to avoid downloading.
One thing to note about Gekko is that it has a very easy to use interface where you keep track of your trading data. Another feature on Gekko is clients backtest where you can see forecasts and predictions for your trading results. Gekko trading bot can link up to 18 different Bitcoin exchanges which is a pretty decent number.
EasyCryptoBot
---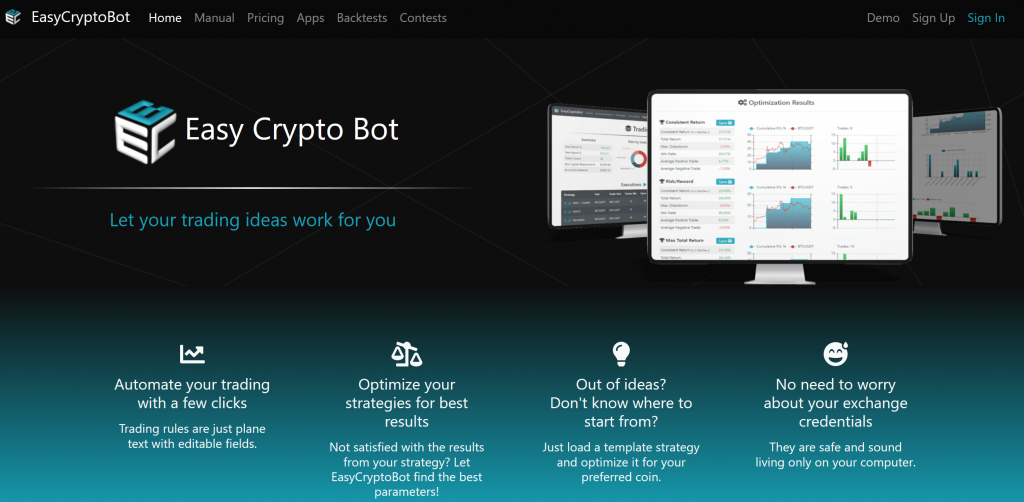 Another one on this list that should be mentioned is EasyCryptoBot. As its name says, it is an easy to use crypto bot that has a free plan with a week of full access to all of their features, but with limited ones after that, if you decide not to use some of the non-free plans.
Everything is set up for automatic trading with just a few clicks. Optimization strategies that will bring you the best possible results is something that EasyCryptoBot strives to do.
It can happen that you do not have any ideas about your trading strategy and in that case you can load a template strategy and optimize it for your preferred coin.
Freqtrade
---


As its name says, the main purpose of Freqtrade is to allow its users to frequently trade their crypto assets. Freqtrade is a completely free and open source crypto trading bot written in Python. It is established to support all major exchanges and be controlled via Telegram.
Freqtrade can be used on Windows, Linux and Mac so it is pretty flexible in that sense. The platform has very nice tutorials you should watch if you want to get to know how everything works. Freqtrade does not have such a nice graphical interface, it is rather reserved for users with a strong technical knowledge.
Freemium (basic free & paid upgrades)
---
Coinrule
---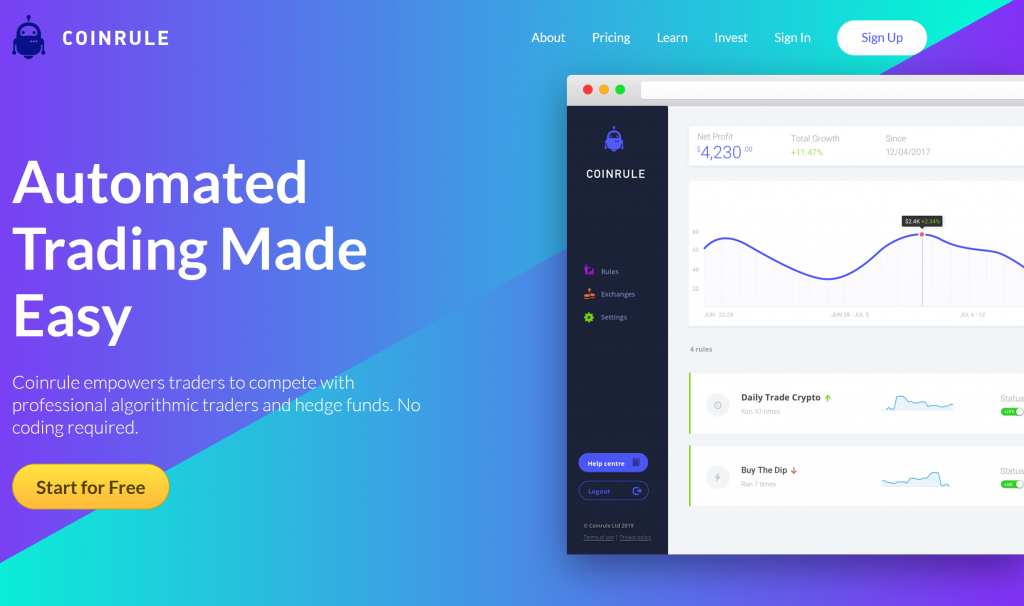 One of the most popular crypto trading bots today is part of the big cryptocurrency platform – Coinrule. It deals with multiple cryptocurrencies and exchanges such as Kraken, Binance and many others.
What I found very interesting about Coinrule is that it offers more than 130 templates for trading strategies. This number of templates will offer you a lot of ways to increase your passive income with crypto trading and optimizing the use of your exchange.
Besides the big library templates, Coinrule also offers some basic logic training that is particularly useful if you are new in the crypto trading world or even if you do not have any experience whatsoever.
Cryptohopper
---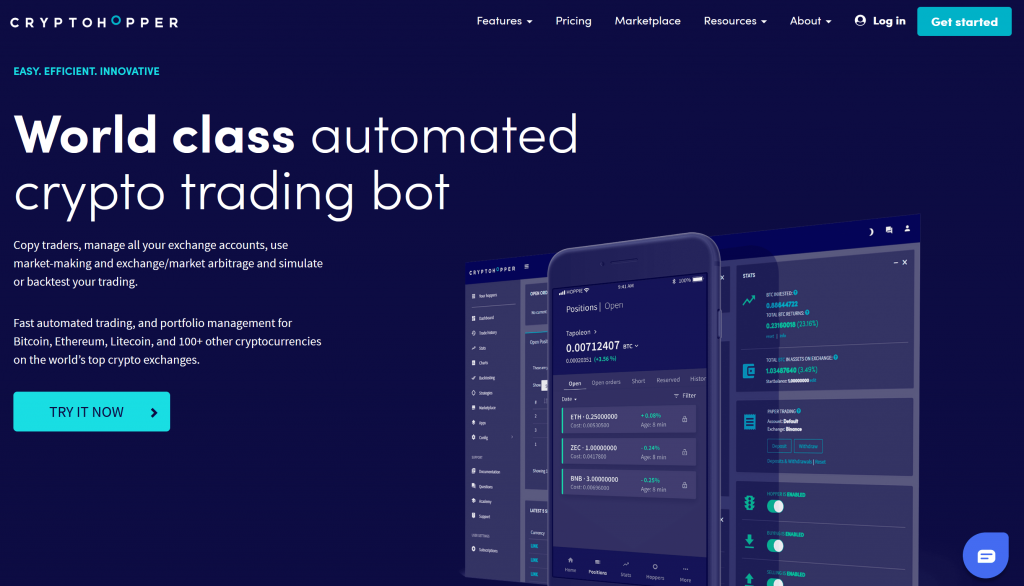 Cryptohopper is a crypto trading platform that aims to simplify the crypto trading process and one of the features is crypto trading bot of course. The goal is to try to exclude human errors as much as possible by providing a fully-featured and easy-to-use service.
The bot will use the strategic configurations and implementations that you have made to generate a profit. By operating 24/7, all the coins are tracked simultaneously. Very efficient automatic trading is probably the best feature of Cryptohopper.
Keep in mind that Cryptohopper has only 7 days free trial, after that period it is not free.
Wunderbit Trading
---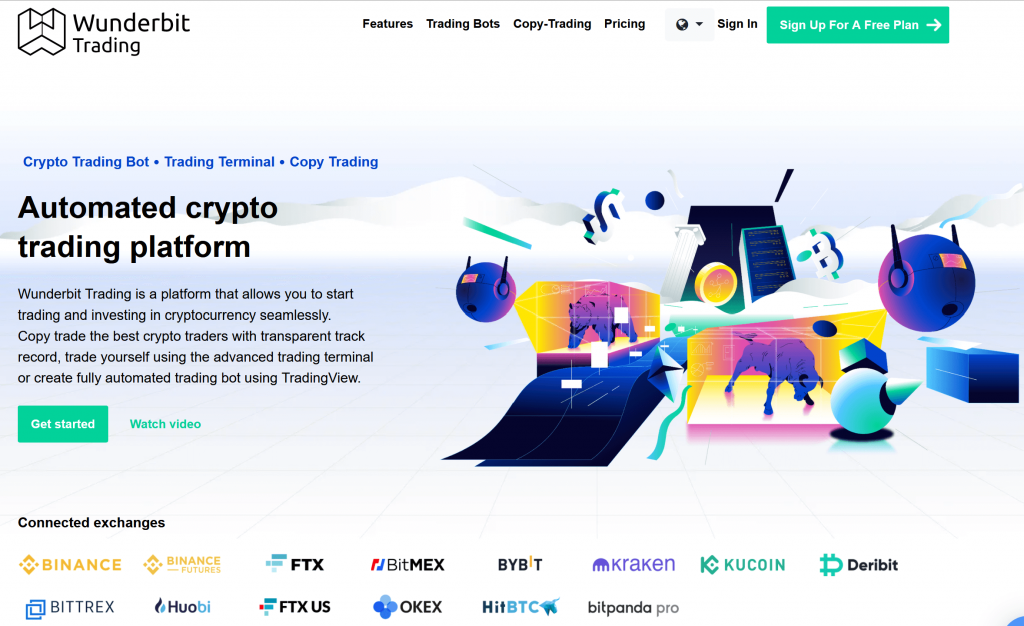 Wunderbit works with the purchasing and selling of crypto resources straightforwardly utilizing a Visa i.e., you can purchase Bitcoin with a Mastercard. Moreover, the platform offers crypto trading bot that can assist you with robotizing and automating your trading.
You can likewise utilize Wunderbit's crypto trading signal Marketplace or the duplicate trading stage to follow the best merchants and totally computerize your trading.
Furthermore, the platform also provides DCA bot, Spread trading, crypto portfolio tracker, multiple account management, Smart trading etc. All of your funds are secure at your exchanges since Wunderbit uses API keys.
Quadency
---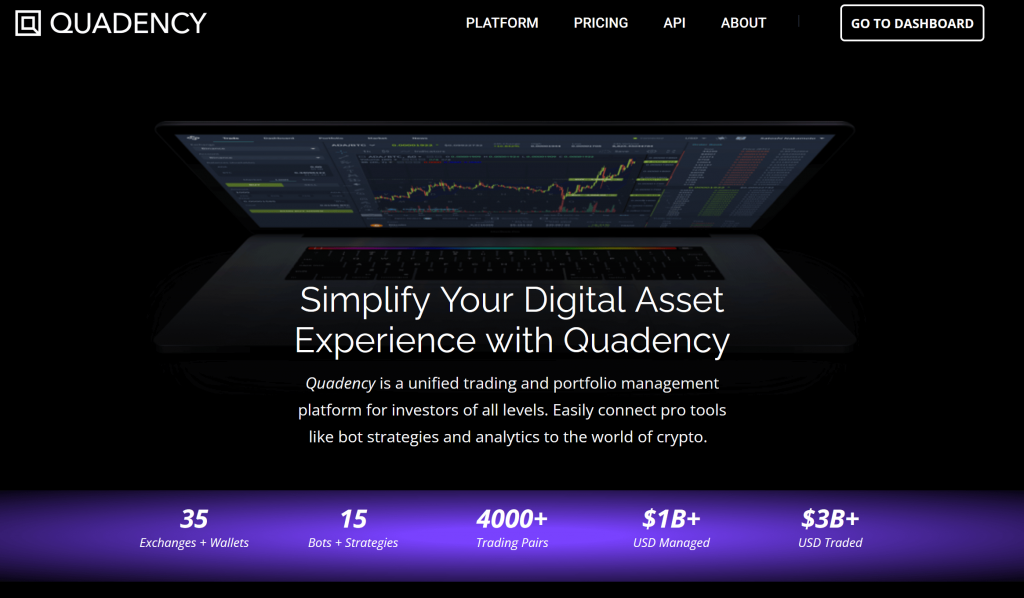 The most amazing aspect of Quadency crypto trading bot is the backtesting feature, which permits you to backtest your trading techniques dependent on information and numbers as opposed to shooting them out of the loop. It is literally the most important thing about any crypto trading bot.
Quadency's features include Portfolio management for their supported exchanges, 7 Crypto Trading bots including grid bots, DCA, trailing profits, and Unified trading platform across exchanges, etc. It supports a lot of popular exchanges such as Binance, Kucoin, or Liquid.
TradeSanta
---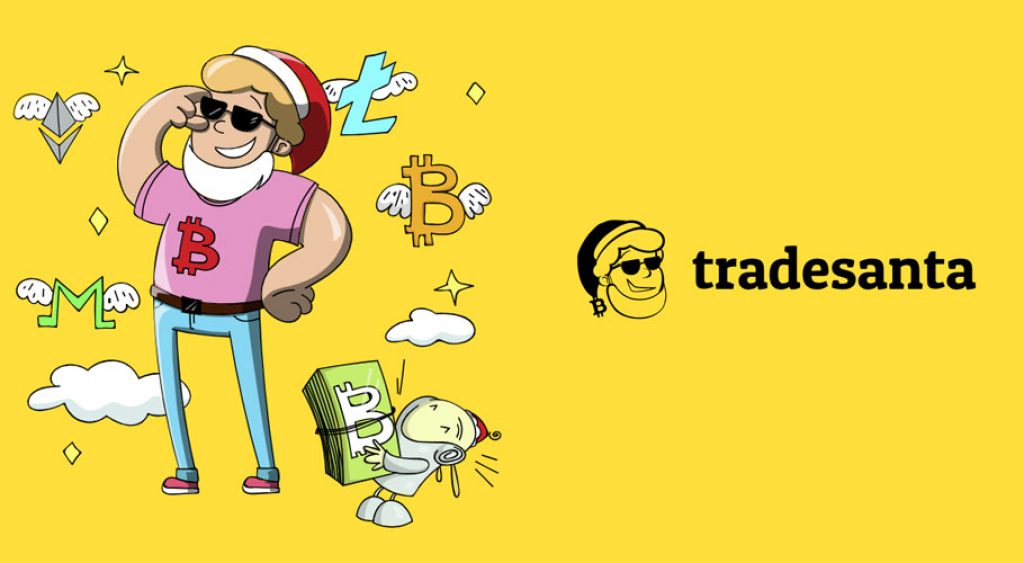 TradeSanta is another pretty popular crypto trading bot that is worth mentioning in our list. It supports eight exchanges such as Binance, Bittrex, HitBTC, Bitfinex and TradeSanta helps you to trade on all these exchanges at the same time.
TradeSanta offers its users to set the profit targets and close the positions at the best possible moment. Unlike quite a few other crypto trading bots on this list, TradeSanta is completely free. It is available as a standalone app on both iOS and Android.
Similarly to Coinrule, TradeSanta offers a wide range of pre-set templates you can use so it is suitable for beginners.
Shrimpy
---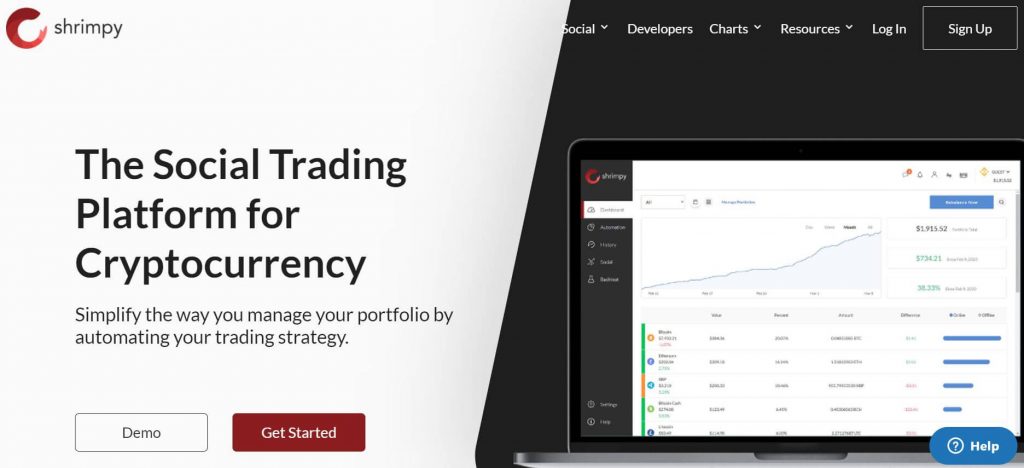 Another crypto trading platform that has its own bot and deserves to be on this list is called Shrimpy. This platform helps you to create efficient trading strategies and avoid financial risks.
One of the main features of Shrimpy is rebalancing books. This means that the bot helps you to automate your portfolio and rebalance it to a particular ratio.
Shrimpy is completely free to use and supports all major exchanges such as KuCoin, Binance, Binance US, Bittrex, Bittrex Global, Coinbase Pro, Kraken and many more.
Coinmatics
---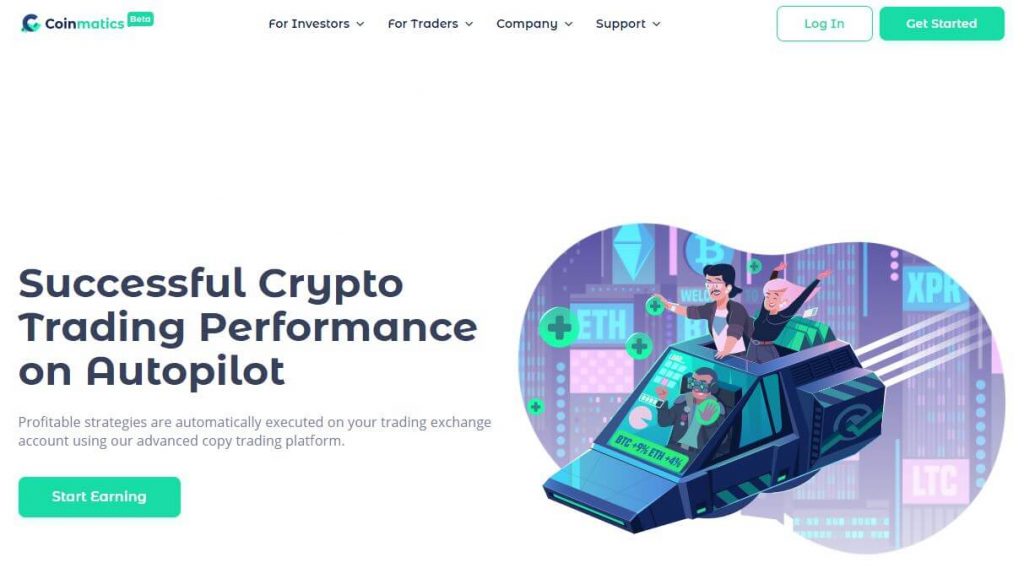 Coinmatics is yet another pretty useful crypto trading platform. Coinmatics organization gives a significant degree of safety to each user.
The interface is basic and exceptionally enlightening. The web application deals with every single working framework, including mobile versions. Individual information and other users' data is situated in 256-bit scrambled distributed storage.
Coinmatics interface is pretty easy to use and you do not need any previous knowledge about trading bots if you want to use this platform efficiently. As per their website, they constantly listen to their users' opinions in order to improve.
3Commas
---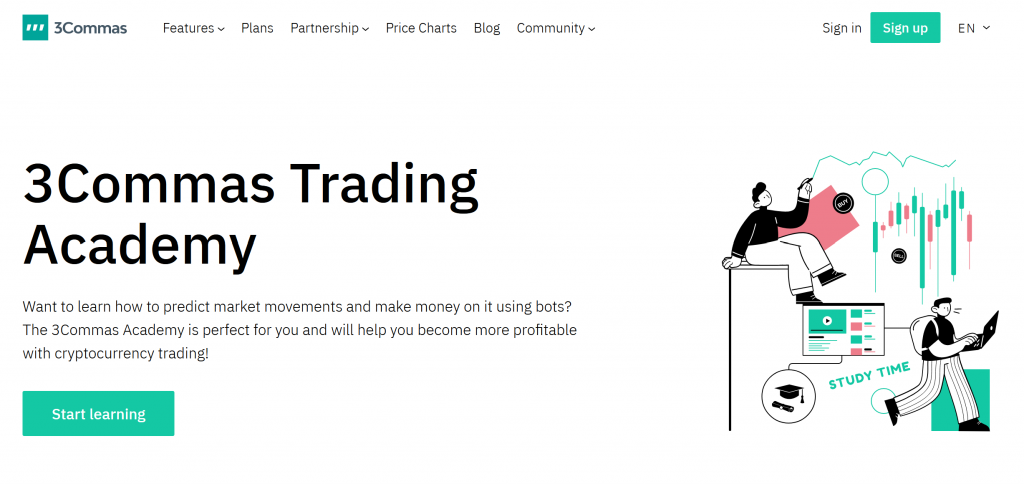 Last, but definitely not least! 3commas is widely considered as one of the most popular trading platforms. And, of course, they have a crypto trading bot as well.
The best part about 3commas crypto trading bot is that it can make your profit with very minimal effort. It provides you with a strategy based on 20+ trading indicators.
What is also worth noting is that the whole experience about 3commas trading bot comes with a high level of professionalism. So, my honest advice here is not to use it if you do not have any experience in crypto trading and especially if you have not used any crypto trading bots whatsoever.
Conclusion
---
So, crypto trading bots empower exchanging information and patterns—not on passionate human motivation. Eventually, this typically develops their benefits, limits their dangers, and limits their misfortunes across trades. Besides, bots can create automated revenue 24 hours per day.
However, with a bot, you can keep trading deeply into your sleeping or working hours. Please note though that while the crypto trading bot can make you bring in passive income, it can likewise make you lose money based upon the trading methodology you utilize.
FAQs
---
Make sure to check out our guides on crypto bots:

CaptainAltcoin's writers and guest post authors may or may not have a vested interest in any of the mentioned projects and businesses. None of the content on CaptainAltcoin is investment advice nor is it a replacement for advice from a certified financial planner. The views expressed in this article are those of the author and do not necessarily reflect the official policy or position of CaptainAltcoin.com