ZBG Exchange Review [2022] – Is ZGB Legit & Safe To Use?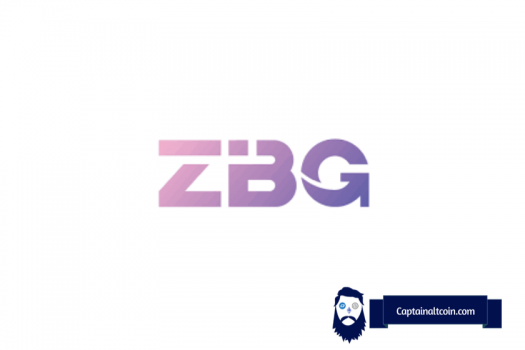 low fees
lists low-cap gems with huge upside potential
ZBG Review
---
Making it the 24th largest crypto exchange by trading volume.
ZBG offers services that go beyond crypto exchanging such as trading of fiat currencies, a yielding savings account, and even future trading.
On top of that ZBG also offers cloud mining that is accessible with crypto and USD. The company is based in Hong Kong.
Users engage with the exchange through the native ZT token. With it, they can participate in voting, benefit from fee discounts, and trade. ZT holders also access ZBG Launchpad events.
ZBG also makes over-the-counter trading flexible. The platform is also available for mobile apps for both Android and iOS users.
ZBG Trading Services
---


The trading view is an important factor when choosing a crypto exchange. There's a one size fits all way, however, when looking for a good trading view make sure it includes exchange order history, price charts of different cryptocurrencies, and the order book.
Make sure to check what suits the ZGB trading view as it often depends on personal preference. 
Looking at more specific facts, on ZGB you can trade and store cryptocurrency, on the condition that you fund your account before starting.
Traders have multiple trading options; OTC, Launchpad, Rocket, cryptocurrency, and fiat trading. ZBG also offers discounts anytime you use ZT tokens to transact and trade with other cryptocurrencies.
Additionally, you can also access these trading services via your mobile phone. Allowing for trading anywhere you are.
ZBG Trading Fees
---
No one likes fees. When choosing a trading platform make sure to pick one that doesn't cost too much to maintain, or get ready to suffer a lot of profit eating.
ZGB charges maker and taker fees. The maker adds liquidity while the taker diminishes it, which in simple terms just means you'll be charged every time you place an order. To shorty summarize, the maker puts in order in the order book which means it won't be easily filled. However, when you are choosing from the existing order then you are a taker.
Makers pay a fee of 0.025% for a maker's order and 0.075% for a taker's order. Unfortunately, that's more than the industry average that charges a maker fee of 0.014% and a taker fee of 0.064%, quite a lot lower than on ZGB. But keep in mind that fees are lower if trading with the ZGB token. 
The exchange also offers seed conversion, a sort of OTC digital asset service. 
It allows you to make use of unlocked seed tokens to make transactions with other cryptocurrencies, not charging any fees for OTC trading.
The trading fee on ZBG is 0.1% and they don't charge when it is an OTC trading. Fortunately, the ZGB exchange does not charge any money when you create an account or make any deposits.
When it comes to the withdrawal fee things start to get tricky. The ZBG exchange does not provide any information on it, and that's a big red flag. This could indicate that the company does not want you to know because it has something to hide. That's why we urge you to be prudent on this point.
Read also: Zero fee crypto exchanges | Best exchanges for crypto beginners
ZBG Wallet
---
The ZBG wallet is simple to use and with it, users can access 70 tokens including Bitcoin and ZT.
The ZBG wallet also makes it easy to connect the hardware wallet like a USB, adding another layer of security.
The only downside of the ZBG wallet is that it is in fact centralized. When it comes to storing my crypto, I go by the rule of "not my keys, not my coins", decentralization is the ethos of crypto. Be cautious of letting a third party hold your crypto, as this opens the door to a whole world of power abuses. 
ZBG Limits and Liquidity
---

The maximum amount of cryptocurrency you can withdraw and deposit in the exchange platform differs. In ZBG there is a daily withdrawal limit for every cryptocurrency that is allowed on the exchange platform. However, there is no stipulated limit on the number of deposits that you can make daily.
If you are withdrawing the ZBG token, ZT, the single withdrawal limit is 50,000 while the daily withdrawal limit is 500,000. If it is BTC, the single withdrawal limit is 5, while the daily withdrawal limit is 100. The daily withdrawal limit is within the space of 24 hours. The ZBG exchange does transactions at a very fast speed which means it can execute over a thousand transactions within a second.
The ZBG has a very high liquidity rate that users can enjoy. It supports large cryptocurrency trading pairs and ZBG also has a large trading volume of 9,061.897 BTC.
Cryptocurrencies Available on ZBG
---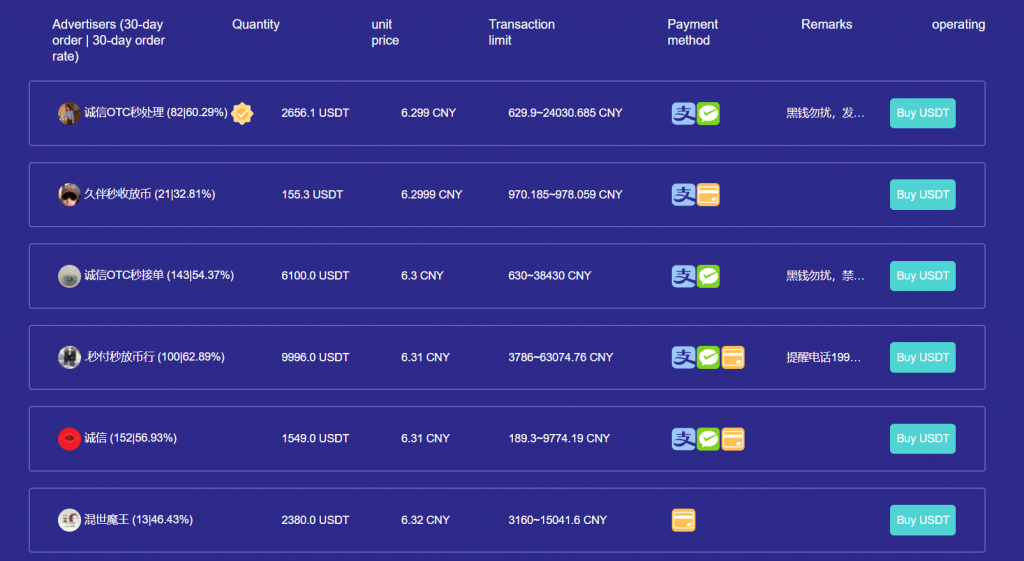 It is always best for traders that exchanges offer a wide range of trading pairs. The ZBG exchange offers a wide range of coins; Bitcoin(BTC), Ethereum (ETH), ZGB token, XRP, Litecoin (LTC), Dogecoin (DOGE), Filecoin (FIL), and a lot more.
ZBG allows investors from almost all countries, including American investors. Even though, the exchange is not regulated by the Security Exchange Commission, which in theory means US investors cannot trade on it. However, ZBG does not prevent United States investors from using its services but does so at your own risk.
ZBG Users Interface
---
A major pro of the ZGB cryptocurrency exchange is the user's interface. The platform seeks to create an inclusive space for both rookie and expert traders. Offering a simple and slick design that all traders can easily use. 
The great design goes alongside the great global service and multiple trading pairs.
Additionally, all of the ZGB exchange features are also available on the mobile app, allowing traders to access the platform anywhere they are. The cryptocurrency exchange also supports over 8 languages such as Chinese, Japanese, Korean, Vietnamese, and English.
How Secure is ZBG Exchange?
---
Security is everything when we're taking money. And the crypto space is filled with scams and hacks where users lose everything.
The ZGB exchange works with a two-factor security authentication and complies with all the KYC regulations. This can be a bummer for the pure cyberpunks that value anonymity and privacy more than anything else, as they are required to send in all their documents and personal details. Some wouldn't want to be so exposed when dealing with crypto. 
The ZBG exchange also supports storing crypto assets on a cold wallet. Lastly, they also have SSL protocols and other security technologies designed to make sure users benefit from maximum security.
Read also:
Customer Support
---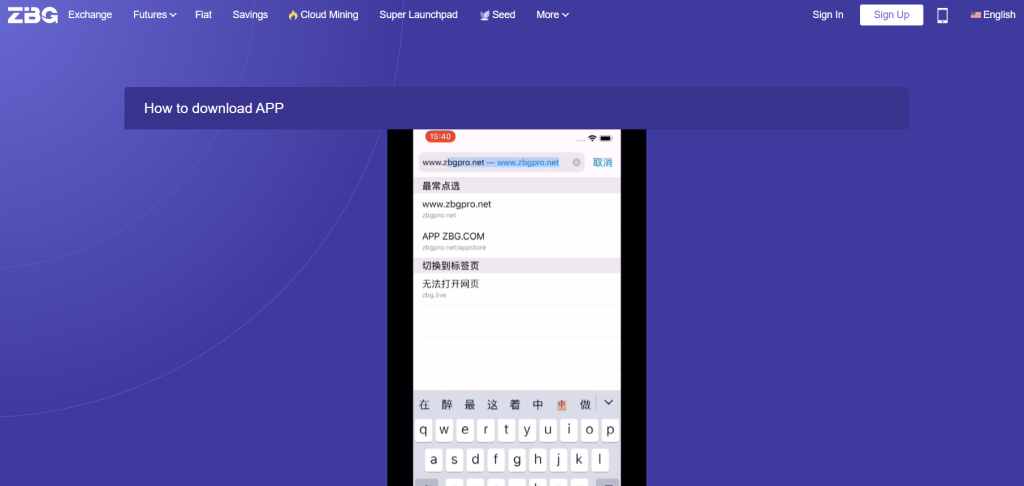 We all want to be certain that our money is in safe hands. The ZGB exchange offers 24/7 customer support and is by all accounts very competent at doing its job. Users can contact them on their official website on Facebook, Twitter, and LinkedIn.
Conclusion
---
The ZGB exchange proves itself to be a decent platform. An independent alternative to giants such as Coinbase and Gemini, it offers users a very similar experience.
The exchange even lists coins like Monero which are often not available on bigger platforms, making it a great choice for anyone that fancies their selection. 
The biggest con is the higher than average fees, but that can be easily overlooked if everything else fits your preference.
PROS
low fees
lists low-cap gems with huge upside potential
CONS
weak reputation
not regulated

CaptainAltcoin's writers and guest post authors may or may not have a vested interest in any of the mentioned projects and businesses. None of the content on CaptainAltcoin is investment advice nor is it a replacement for advice from a certified financial planner. The views expressed in this article are those of the author and do not necessarily reflect the official policy or position of CaptainAltcoin.com