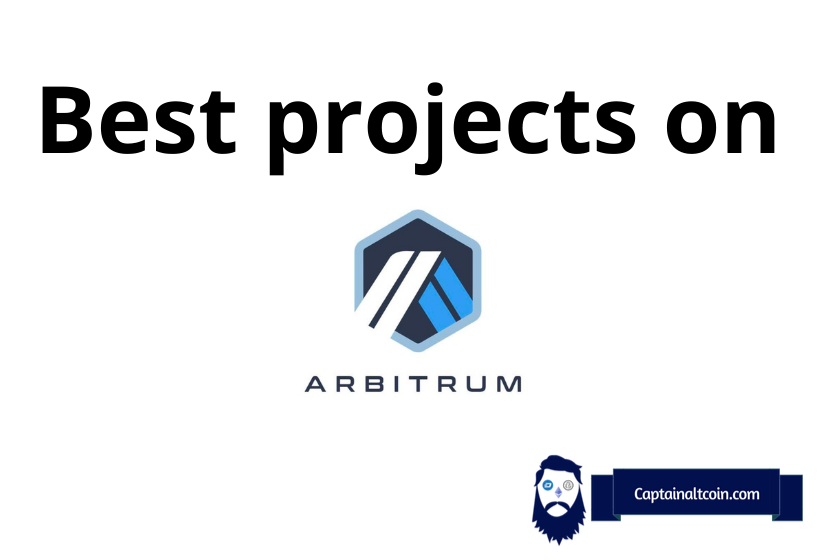 What is Arbitrum blockchain?
---
As we all know ETH is a great project that has many followers and many projects on its blockchain. It is by far the most technologically advanced "idea" in the crypto market and everyone loves it. However, this technologically advanced idea ended up being congested because of how amazing it is. All of us being in love with ETH meant that we made it work too hard, and that is why ETH increase its value but also the gas fee.
Nowadays we are facing many projects that are working on scaling solutions for this situation. Arbitrum is solving exactly this problem. As you have seen, things like Solana and similar are working on the same thing, so Arbitrum does have some competition for sure. It is a project that needs to gain a lot more attention if it wants to succeed.
However, with 120 million dollars funding, they are in no rush and could definitely build a project that could last for years before it runs out of money for developing further. The only aim they have is to build a product that could sustain a much heavier load than ETH and could sustain without a problem and have very cheap transactions and fast pace.
DeFi and Layer 2
---
With ETH becoming a lot more expensive to use, there are a lot of people who keep on paying exorbitant fees just to move money around. With some swap/stake costs reaching as high as $100+ so it is definitely not sustainable. This resulted in new projects to create something called "Layer 2".
Taking ETH as Layer 1, this means Layer 2 creates an additional layer of the ETH chain and only gets back in whenever you want to. For people who deal with simply one withdrawal or one deposit, this method is not really that important. After all, you are doing it just once, however, for people who use it daily, this is a lifesaver.
Imagine spending $3000 for 30 moves (could be swaps, could be LP, could be staking, anything in DeFi world), whereas you could spend $200 for getting in and out, and a maximum of $20 for the other 28 moves, making it simply just $220 for them all. Basically, it is just making all the moves you want off-chain and then going back on-chain when you are doing it, making it much cheaper and faster.
Best projects that are already live on Arbitrum?
---
Uniswap
---
We all know what Uniswap is, we all heard about it at least or most probably even used it. As the most known DeFi platform in the world Uniswap offers a test to scaling solutions. With it, you could definitely max the amount that could be moved around there, and see if scaling works.
From swapping tokens to providing liquidity and staking your tokens there are many DeFi products you could use there. With a high enough volume, it helps Arbitrum to provide some proof and provides users a good way to test scaling solutions and save money.
Sushiswap
---
Sushiswap is also another very known DeFi project. With one of the earliest projects to get into Arbitrum Sushi managed to have a high TVL there. With having the biggest TVL in Arbitrum right now, Sushiswap is certainly the biggest test Arbitrum has right now and looks to be working very well so far. It is clear that the Sushi community embraced Arbitrum more than any other project, and they are providing great testing grounds for Layer 2 projects.
Balancer
---
Have you ever wanted to build a portfolio that automatically sets a level and keeps it that way? You want to have %25 BTC, %25 ETH, %25 ADA, and %25 BNB but you do not want to deal with them constantly whenever one goes up or the other goes down? Balancer allows you to do that.
However these moves do not come in cheap, it is constantly swapping tokens on decentralized platforms (meaning you need to use wrapped versions of coins). With Arbitrum scaling solution, you could use Balancer to balance your portfolio while paying small fees.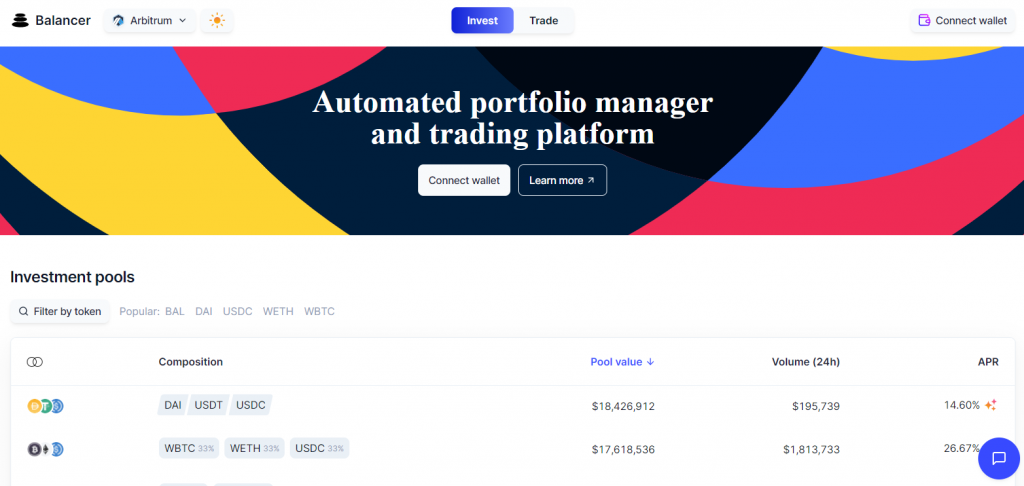 Badger DAO
---
Badger DAO is a project that uses Bitcoin as collateral to allow people to start projects on smart contracts (could be any DeFi platform). By using Arbitrum they are aiming at people spending a lot less for collateral fees and helping people using scaling solutions to create new projects with collateralized BTC.
1inch
---
As a product that searches for the cheapest possible swaps 1inch gain the love of many people. In a world of DEX it is highly difficult to find the best possible trading rates. Considering liquidity issues in many, it becomes even a bigger challenge.
By using 1inch people could find the best rates in many DEX all around and swap with benefits. Using Arbitrum means you could also spend a lot less for all these moves, giving people both cheap fees, fast transactions, and best rates altogether.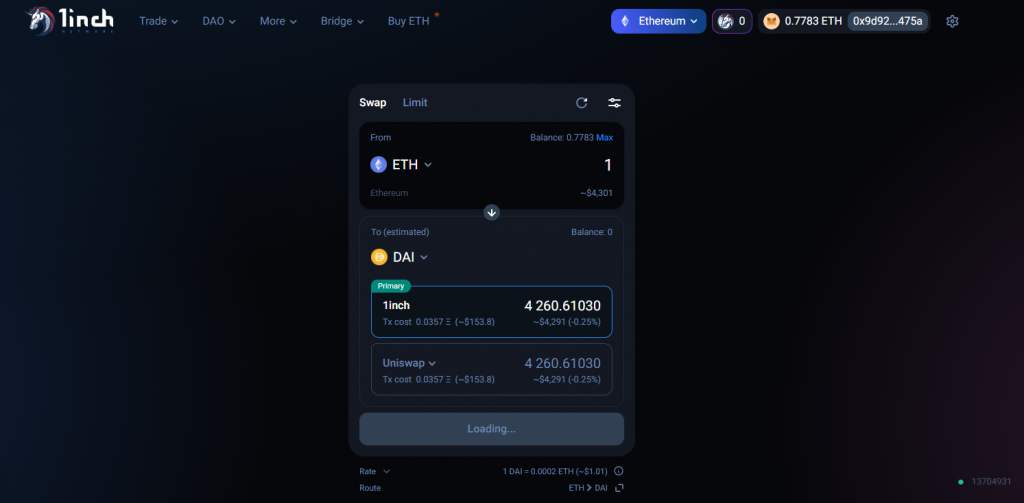 Abracadabra
---
Using lending in crypto is not a new idea. However, using interest-bearing tokens to both earn while also getting a loan is a brand new idea. You could use your USDT to get yvUSDT and then use that to get MIM which is another stablecoin, then you could turn that into USDT and create even bigger debt.
As a project aiming to create more secure and safe lending in the crypto world, Abracadabra took in Arbitrum as a way to eliminate all the mid-level problems. This way they could connect with their users directly without having the cloud of high expenses residing over the top.
Synapse
---
Bridges are getting more and more famous in the crypto world. Since moving your tokens or coins from one blockchain to another became a little bit harder, bridge projects allow you to do that directly without spending too much and making it easier.
Synapse took Arbitrum road as well, allowing them to get more liquidity for their bridging offers. This way they could provide a lot more to people with the funds they get. It certainly brought a good amount of liquidity allowing them to bridge more funds all at once.
Curve
---
Last but not least, we have Curve. As a project working towards becoming the biggest AMM for stablecoins, Curve has a big load that costs users high fees. Implementing Arbitrum as an alternative use, they are aiming at dropping this down. AMM world is filled with constant returns and investments. Making it based on purely stablecoins makes it even harder.
This is why Curve moved towards Arbitrum and managed to increase their volume by a lot as soon as they moved over. Meaning this move helped both Curve and Arbitrum together and was loved by both communities as well.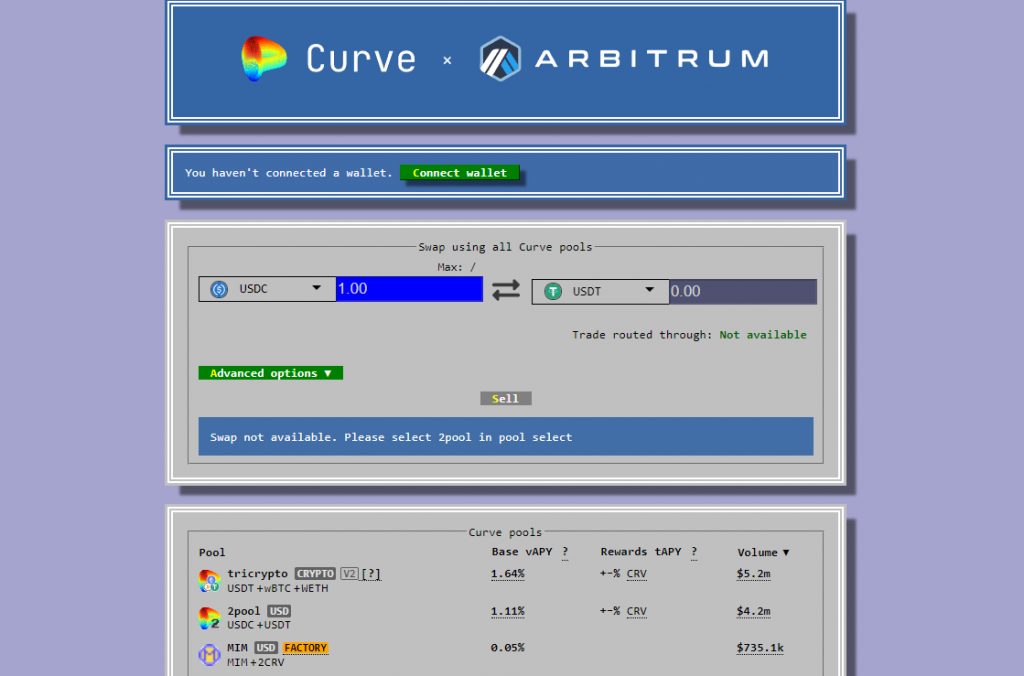 What Platforms Will Use Arbitrum?
---
Aave, Band, Biconomy, Covalent, DFYN, DXDAO, HaloDAO, LIQUALITY, Loopring, Okex, Perpetual Protocol, and a few others are the ones that we know of right now. If you would like to follow up on which of them are already uses Arbitrum and which ones are coming soon, you could visit the website; https://portal.arbitrum.one
They share all the live projects and share the upcoming projects on the website. You also could click on those projects and learn more about them or even go to their websites, telegram channels, Twitter accounts, and more.
Read also:
Why Arbitrum is a Game Changer
---
So far the world has expected Ethereum to find a solution to the gas fee problem. We are talking about the ETH 2.0 as the nearest solution that might help, and even that is at least one year away, maybe even more. This has been causing a lot of stress and discomfort in the ETH world.
People love to invest in projects based on ETH blockchain, but we also would like to not pay that much fee as well. This resulted in many people still moving on with their investment, but not being happy with the fees they pay, or even worse maybe even deciding not to participate because of high fees.
Arbitrum is a scaling solution that allows ETH to continue as it is, while still managing to drop the costs down. This way, off-chain movements would allow people to participate in the ETH ecosystem, use any projects they want in the ETH world that has Arbitrum connection, and still use it for very cheap. This means that all those people who were afraid of participating, and all those who complained but still participated could end up spending much less and enjoying ETH without any problems.
This means people could finally stop worrying about the insignificant part of the investment, transaction costs, and could finally focus on the investment itself. Which will change the crypto investment approach many people have and could open up a whole new world to investors.
What are Layer 2 Solutions on Ethereum?
---
We have so many projects on the Ethereum blockchain right now. And with each passing day, we are getting a lot more as well. This means that ETH reached a level where it is incapable of scaling further to include all of these projects without charging high fees.
Layer 2 Scaling solutions come in right there. Taking all the movements off the mainnet of ETH, building their own Layer 2, then making all these moves there, and getting back into ETH (or not if you do not want to), allows people to be both on ETH but also not. Many projects based on ETH blockchain could also be found in other layer 2 projects right now, this allows people to use the same project, but with cheap fees off the mainnet.
Right now there is a big interest in Layer 2 projects, which is evident with their market cap and their ranking. This has caused an increase in new projects building better methods and scaling solutions on top of each other to perfect it as well. It has created fierce competition in the Layer 2 world and gave users/investors good alternatives to ETH.

CaptainAltcoin's writers and guest post authors may or may not have a vested interest in any of the mentioned projects and businesses. None of the content on CaptainAltcoin is investment advice nor is it a replacement for advice from a certified financial planner. The views expressed in this article are those of the author and do not necessarily reflect the official policy or position of CaptainAltcoin.com