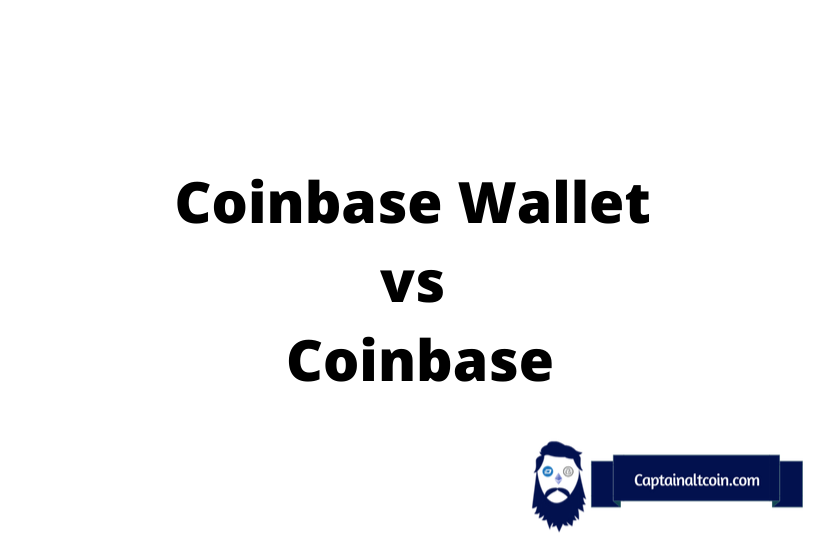 Coinbase wallet vs Coinbase
---
530 cryptocurrencies exchanges currently exist in the world, and according to CoinGecko, Coinbase is the No.2 exchange. More than 10B $ in daily trading volume, over 120 coins, and 70M verified users to make this US-based exchange one of the largest there is. And there is Coinbase Wallet.
You can use Coinbase exchange and Coinbase Wallet to buy, sell, trade, and store crypto. And then what's the difference between them if they can both do that? Let's go through this article together and see what it is that sets them apart.
What is Coinbase
---

Based in San Francisco, US, this crypto exchange has been in the crypto business since 2012. Coinbase is one of the oldest crypto trading platforms around. You could trade only Bitcoin in the start, but they added more currencies over time, and now you have over 120 different cryptos at your disposal.
Over 100 countries in which Coinbase is supported, dozens of payment methods, low fees, as well as a vast number of satisfied users put this exchange in the top 3 exchanges in the world.
You can read a full review of Coinbase by clicking here.
Fun fact: In 2013, Coinbase asked Ethereum founder Vitalik Buterin to come in for a chat. They nearly offered Buterin a job. Still, Buterin didn't accept the offer because early the following year, he went on to create, now widely known, Ethereum.
What is Coinbase Wallet
---
Coinbase Wallet, as the name itself implies, is a crypto wallet and Decentralized app browser controlled only by you. Private keys for your wallet are located directly on your mobile phone (there is no "middleman" between you and your crypto, like in the case when you store your crypto assets on some centralized exchange like Coinbase, Binance, etc.).
With this wallet, you have direct and total control over your own digital assets. We can say without a doubt that Coinbase Wallet is one of the most secured and best self-custody crypto wallets that we can find in today's market.
If you want to find a wallet that gives you complete control over your digital assets, read our guide on Best Cryptocurrency Wallets.
Difference Between Coinbase And Coinbase Wallet
---
Coinbase is a centralized crypto exchange, while Coinbase Wallet is a non-custodial crypto wallet. Both are available on the Chrome browser and Android and iOS devices.
Let's go deeper into the topic and see their key differences.
Note: you don't need to have an account on Coinbase in order to use the Coinbase Wallet.
Coinbase vs. Coinbase Wallet: Primary Features
---
Primary Features
Coinbase
Coinbase Wallet
Top security
Top security
Beginner-friendly user interface
Beginner-friendly user interface
Easy to use
Easy to use
Displays portfolio balance and performance
Stores keys in the device
Crypto-to-crypto transactions, advanced charts, and many other features
Provides access to DApps
Support over 120 cryptos
Support for 4,000+ digital assets and a bunch of Dapps
Coinbase vs. Coinbase Wallet: Supported Currency
---
Both of them have a considerable number of currencies that they support. Up to the present time, Coinbase offers its users over 120 cryptos. On the other hand, Coinbase Wallet supports all ERC-20 tokens, BTC, XRP, XLM, BCH, LTC, DOGE, and other popular cryptos.
Coinbase vs. Coinbase Wallet: Fees
---
Fees apply to both the Coinbase Wallet and Coinbase.
| | |
| --- | --- |
| Fees | Coinbase |
| Bank account | 1.49% |
| Debit/credit cards | 2% |
| Purchases | 0% to 0.50% |
| Trades | 0.50 USD |
| ACH transfer | Free |
| Wire transfer | 10 USD deposit, 25 USD withdrawal |
| Crypto conversion | 0.50% to 2% |
| Coinbase fee | 0.99 to 2.99 USD based on the amount |
The Coinbase Wallet fees are similar. Depending on the payment method, location, and order mode, fees range from 1.49 – 3.9%.
Coinbase vs. Coinbase Wallet: Security
---
Security is maybe the most important thing that you should look for in any exchange or wallet. Both Coinbase and Coinbase Wallet provide reliable security for their users.
Key security features
Coinbase
Coinbase Wallet
2-step verification
Biometric authentication
Insurance on your crypto assets
Cloud backup
Cold storage (98%)
Public and private keys are stored in the device (not on the server)
Biometric login
Vendor insurance policy
Coinbase vs. Coinbase Wallet: Insurance
---
Cryptos are not legal tender (except Bitcoin in El Salvador), and because of that, they are not backed by any government in the world. Considering that, digital currencies are not subject to SIPC (Securities Investor Protection Corporation) or FDIC (Federal Deposit Insurance Corporation) protections.
Even though they are not insured by the SIPC, Coinbase has crime insurance that protects your digital assets from cybersecurity breaches and theft. Keep in mind that their policy doesn't include any losses occurring from unauthorized access to your account as a consequence of a loss of your login credentials.
Rest assured because Coinbase will give its best to make you whole in case of an unexpected security event.
On the other side, Coinbase Wallet covers your digital assets via a vendor insurance policy. If your funds are lost as a result of a security breach, the service provider is obliged to make it up to you.
The Bottom Line
---
Being one of the most prominent names in the crypto sphere, Coinbase, as well as Coinbase Wallet, provides A class security, a very pleasant user-friendly interface, and supports many digital assets. They are suited for both beginners and professional users.
Coinbase is the best choice for you if you want to buy, sell and trade cryptos. But if you need a safe place to store your crypto assets, then the Coinbase Wallet is the right choice for you.
Note: buying, selling, and trading crypto are cheaper and easier at the exchange, and we recommend that you use the exchange for that. But if we consider the security of the storage of your funds, then the wallet should always be the first choice.
Remember – not your keys, not your Bitcoin (coins).
1. Are Coinbase and Coinbase Wallet the same?
---
They are not the same. The names are similar, the characteristics are similar, but the basic functions of these two products are different.
Coinbase is a centralized crypto exchange that makes buying, selling, and trading your digital assets an easy job.
Coinbase Wallet is a non-custodial crypto wallet that you can use to store your digital assets, other collectibles, browse DApps, and more, and at the same time, you have complete control over them.
2. What coins are supported by Coinbase Wallet?
---
Coinbase Wallet supports BTC, BCH, XRP, XLM, LTC, DOGE, as well as all ERC-20 tokens (USDC and DAI included), and a whole world of DApps.
3. Is Coinbase safe?
---
The short answer is YES. Coinbase has invested massively in insuring its vaults in order to minimize their losses. 
Coinbase also complies with the following regulatory bodies, laws, and regulations:
with state money transmission laws and regulations,
with the USA Patriot Act,
with the Bank Secrecy Act, and
it is registered with FinCEN as an MSB (Money Services Business).
4. Is Coinbase Wallet trustworthy?
---
We think the answer is quite clear. A company like Coinbase, with millions of satisfied customers, with a massive daily trading volume, simply cannot give away a bad product. We assume that based on what has been said so far, you also think that the answer is YES.
FAQs
---
Can I transfer funds between Coinbase.com and Coinbase Wallet?
---
Yes. Coinbase.com and Coinbase Wallet allow you to move your funds quickly and easily between them. You just need to link your Coinbase account with your Coinbase Wallet. And you can do that in just a few simple steps from the Coinbase Wallet app. 
After you connect your Coinbase Wallet with your Coinbase account, to transfer funds, you need to do:
in your Coinbase Wallet app, go to Settings – Transfer, 
on the home screen, click Send, 
choose the currency and amount you want to move,
select Coinbase (when you are prompted to enter the address)
YOU'RE DONE.
Note: transfers between exchange and wallet aren't instant. They require confirmations on the network before being settled.
Can I switch from my existing wallet app like Metamask, MyEtherWallet, etc.?
---
Of course, you can. As you already know, to secure assets, every wallet uses a private key. You can use that key to import your assets into Coinbase Wallet.
In the settings menu of the wallet that you currently use, look for the 12-word (in some cases 24-word) seed phrase or mnemonic phrase (no one but you can know these words, otherwise they will have direct access to your crypto).
Just use that exact seed phrase to sign into Coinbase Wallet.
Why should I use Coinbase Wallet?
---
For countless reasons. Coinbase Wallet is a non-custodial crypto wallet that offers its users great control over their assets. It comes with a light, user-friendly interface, top-notch security, acceptable fees, problem-solving customer support (via email, phone, and Twitter), and many more quality features.
How do I get help with Coinbase Wallet?
---
Easy. You can ask for help via email, Twitter, and over the phone. To contact the Coinbase support team, you can visit the following page by clicking here.
What should I remember when sending or receiving cryptocurrency?
---
In order to send ERC-20 tokens, for example, USDC or DAI, you'll need to have some ETH in your wallet. You need Ether because you have to pay a miner's fee.
To send or receive cryptos, you can use Coinbase Wallet username, Ethereum Name Service (ENS), or address. Sending via email address is not supported on this wallet.
Note: Always double-check the recipient's address/username. Once you send the tokens, there is no going back. Coinbase Wallet can't recover your funds if you send them to the incorrect address.
Is Coinbase Wallet safer than Coinbase?
---
In terms of storing your funds, it is definitely safer. As we said in the text above, Coinbase exchange allows you to keep your funds on it, but the keys to your funds are not yours (exchange is a 'middleman' between you and your assets).
With a Coinbase Wallet, the keys to your assets are just yours. You have complete control over your funds. If you want to store your funds, we strongly recommend that you use a Coinbase Wallet instead of an exchange.
Should I keep my bitcoin in Coinbase or Coinbase Wallet?
---
To trade Bitcoin or some other altcoin, use the Coinbase exchange. For storage, we suggest you use a Coinbase Wallet.
Why use Coinbase Wallet instead of Coinbase?
---
Use Coinbase Wallet to store your digital assets. Using the Coinbase Wallet makes your funds safer than keeping them on exchange. Your private keys are just yours.
If you're looking to buy, sell and trade digital assets, then Coinbase is the right place to manage your digital currencies.
How do I cash out my Coinbase Wallet?
---
If you linked your Coinbase Wallet with your Coinbase account, there are just a few steps needed to cash out your funds:
From Coinbase Wallet, select Send.
Enter the amount you want to withdraw, and click Next.
Under suggested, click on your Coinbase account.
Click Send.
After a few minutes, your funds will be available for you on your Coinbase app.
Click on Portfolio, and go to the crypto you want to cash out.
Go to Trade, and click on Sell your crypto for cash.
Enter the amount you wish to sell, and click Sell now.
Does Coinbase Wallet cost money?
---
You can use Coinbase Wallet for storing your assets free of charge. In the case of sending or trading crypto, then the fess mentioned above applies.
What is Coinbase Wallet used for?
---
Coinbase Wallet is used to manage your private keys and to safely store your digital assets on your devices. It is a non-custodial wallet that protects your assets with best-of-class security. You can also use it to trade cryptocurrencies.
Make sure to check comparisons between some of the major exchanges: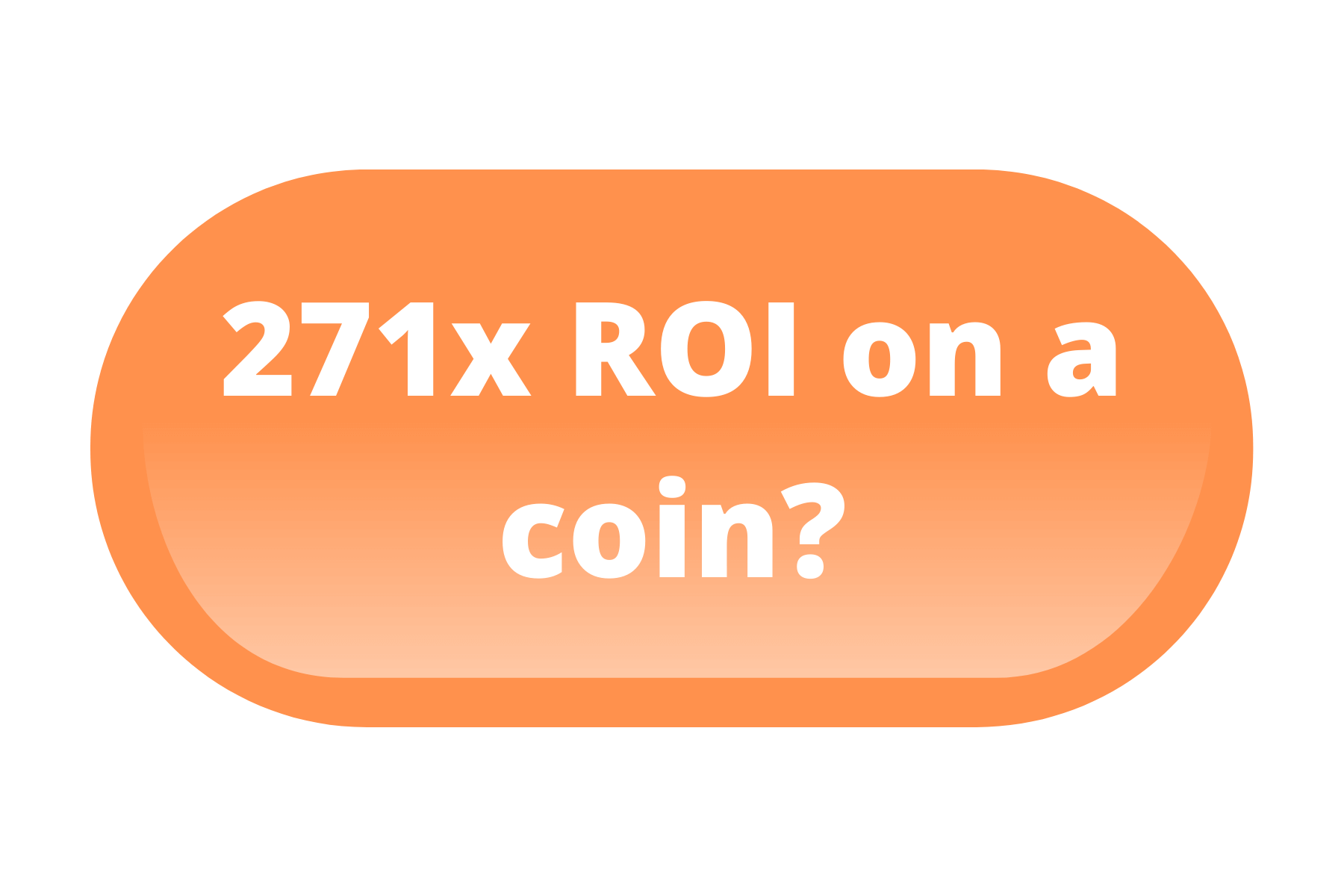 CaptainAltcoin's writers and guest post authors may or may not have a vested interest in any of the mentioned projects and businesses. None of the content on CaptainAltcoin is investment advice nor is it a replacement for advice from a certified financial planner. The views expressed in this article are those of the author and do not necessarily reflect the official policy or position of CaptainAltcoin.com