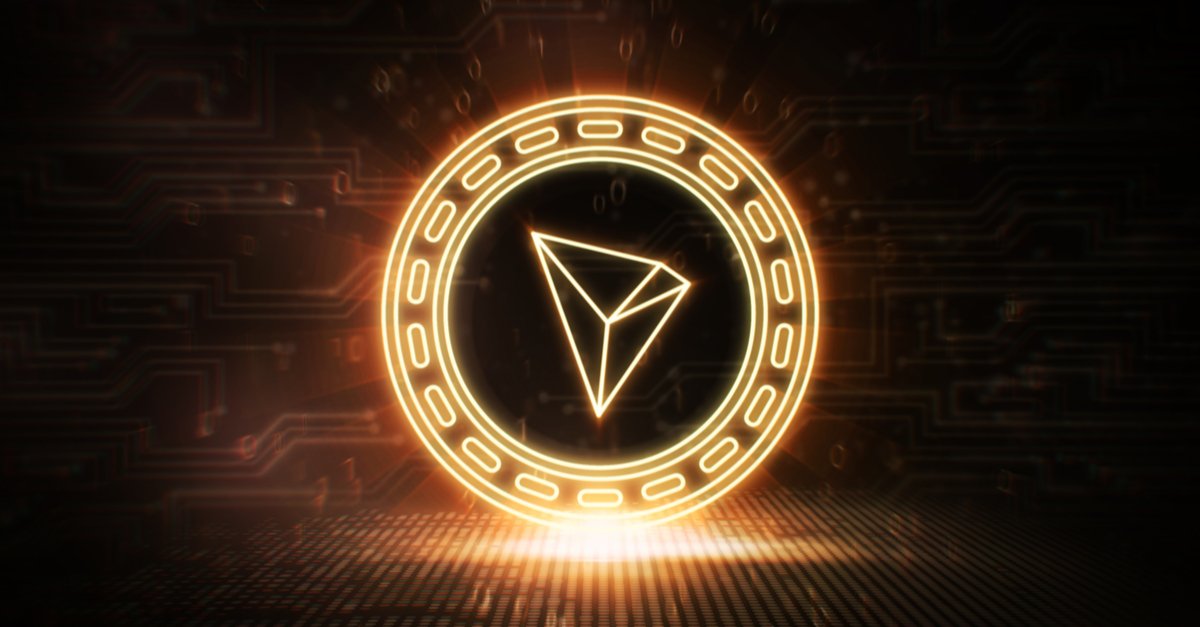 Tron is a decentralized entertainment-focused blockchain and content-sharing platform. In 2018, the project purchased file sharing service BitTorrent in order to expand its product.
Eventually, Tron's core technology will be based on the adaptation of IPFS and Ethereum's platform. In short, what Tron is trying to create is a huge mixture of what is already being done by other projects.
Relatedly, Tron is criticized for plagiarism regarding its white paper. Founder Justin Sun tweeted that the translation was done by volunteers and excused it as carelessness on the part of translators.
Best Tron Wallets
Trezor Wallet – Best Hardware Wallet TRX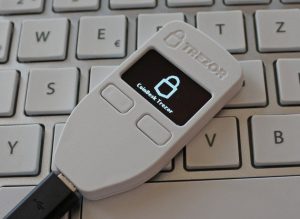 Trezor is the world's first Bitcoin hardware wallet. Presented by SatoshiLabs, a Czech Republic-based company, Trezor has a reputation for providing top-notch security, protecting against both physical and virtual theft. Trezor is a small device with an OLED screen. It connects via a USB to your personal computer or phone.
This wallet is the perfect solution for storing a large amount of Bitcoins in order to keep them out of harms way, and its fundamental purpose is to store your private keys offline and sign transactions. What Trezor lacks in style, it more than makes up in the security department and it sets the gold standard for crypto security.
The initial setup of Trezor is a bit different from the Nano S. Here is a full guide and review of Trezor hardware wallet.
With Trezor, when you first connect it to your PC, it shows a nine digit pin code on its OLED screen, and you need to enter the same pin code by clicking on your corresponding PC screen. This code is generated randomly every time you connect Trezor, and makes sure that even if your PC is compromised with malware, your private keys will still be safe with Trezor.
You will be asked to write your 24-word recovery seed after entering the pin. Again, your recovery key is the only way to restore your Bitcoins, which means that you need to keep it.
It's important to note that an additional passphrase can be added to the 24-word seed, which provides extra protection, because anyone who finds someone else's 24-word seed is free to access the funds. If the optional passphrase is added, then an attacker wouldn't be able to access funds without both the passphrase and the seed. The passphrase cannot be recovered if it is forgotten.
After that, using Trezor is pretty similar to the Ledger.
Trezor supports Tron and many cryptocurrencies, including:
BTC – Bitcoin
ETH – Ethereum
ETC – Ethereum Classic
DASH – Dash
ZEC – Zcash
DOGE – Dogecoin
LTC – Litecoin
NMC – Namecoin
Trezor is currently available for OS X (version 10.8 and higher), Windows (version 7 and higher), and Linux. It can also be used with Android devices.
It can be used with apps such as Multibit HD, Mycelium, and TREZOR Wallet.
It costs $99 and is available in 3 colors – black, white, and gray.
Pros: Supports additional wallets and altcoins, easy to use and intuitive interface, extremely secure wallet.
Cons: Expensive relative to its competitor.
Ledger Nano S ist eine Hardware Wallet von einem französischen Start-up-Unternehmen, die für Benutzer entwickelt wurde, die mehr Sicherheit wünschen.
Es ist wie ein USB-Laufwerk, das an jeden USB-Anschluss angeschlossen werden kann und als weitere Schutzquelle dient. Nano S wird nur gestartet, wenn es an einen Computer (oder ein mobiles Gerät) angeschlossen ist, da es keine Batterie hat.
Diese Wallet ist nicht mit einem Aufkleber gegen Manipulationen versehen. Der Grund dafür ist, dass das kryptografische Verfahren die Integrität des Geräts beim Einschalten überprüft.
Der Ledger verfügt außerdem über zwei seitliche Tasten zur Bestätigung von Transaktionen und einen OLED-Bildschirm. Der Nano S wird zu einem sehr wettbewerbsfähigen Preis angeboten und ist eine der günstigsten Hardware Wallet für mehrere Währungen. Lesen Sie unseren vollständigen Ledger Nano S Test hier.
Wenn Sie Ihr Ledger als neues Gerät konfigurieren, müssen Sie Ihren Pin-Code einrichten, um Ihre Wallet zu sichern. Danach notieren Sie sich Ihre 24 Wörter umfassende Wiederherstellungsphrase und bewahren sie an einem sicheren Ort auf. Sie können diese Wiederherstellungsphrase jederzeit verwenden, um Ihre Bitcoins wiederherzustellen.
Mit dieser Wallet müssen Sie sich keine Sorgen um die Sicherheit Ihrer Coins machen, da Ihre privaten Schlüssel offline gespeichert werden. Sie können den Nano S auf jedem Computer oder Android-Telefon mit GreenBits oder Mycelium verwenden.
Die aktuelle Liste der von Ledger unterstützten Kryptowährungen:
BTC – Bitcoin
ETH – Ethereum
ETC -Ethereum Classic
STRAX – Stratis
DASH – Dash
ZEC – Zcash (Z-Adressen werden nicht unterstützt)
DOGE – Dogecoin
LTC – Litecoin
XRP – Ripple
XMR – Monero
+ fast alle anderen relevanten Coins auf dem Markt.
✅ Vorteile: Großartiger Support, sehr sicher, anfängerfreundlich, konkurrenzfähiger Preis.
❌ Nachteile: Mehr Sicherheit = weniger Benutzerfreundlichkeit (dies ist ein Problem bei allen Cold Wallets).
Tron Wallet Chrome (Browser Extension)
The next wallet included on our list is an extension for the Chrome browser, which makes it somewhat similar to the popular Ethereum browser extension MetaMask. If you're looking for convenience in storing, sending and receiving TRX, the TRON Chrome extension might be for you.
You can download and install this browser extension in seconds and it's pretty simple to use. It might be confusing for those new to cryptocurrencies to use a browser extension like this, but most people get the hang of it within minutes after downloading and installing.
One of the great features of the TRON Wallet Chrome extension is that all transactions made with it are signed offline, which provides extra security for your coins since the private keys are never transmitted online.
TRON Android Wallet (Mobile)
TRON Foundation officially promotes this wallet and advises people to use it because of its multifunctional feature. It has a viable user interface along with a Tron cold wallet set up, which makes it easy to store and secure TRX coins, which is the main reason why it is a part of the Tron wallets list.
It is a mobile wallet, as the name suggests, which is encrypted by a password and you can recover the password with a 24-word recovery seed, which makes it even more secure.
This wallet gains popularity as it is the most recommended wallet for the android users and it has decent security features. You can also download TRON paper wallet from GitHub.
Visit here to get download the TRON Android wallet.
Tron iOS Wallet (Mobile)
If you're an Apple smartphone user and you want a wallet you can access on the go, this app is officially supported by the TRON Foundation through TRON Loan and is the recommended user wallet for iOS devices. Capable of storing TRX and any other token on the TRON network, this open-source wallet stores your private key locally.
Quick and easy to use, it offers a simple and straightforward interface that you shouldn't have any trouble navigating. However, if you're searching for a mobile wallet that will also support other cryptos that aren't on the TRON network, for example bitcoin, you'll need to look elsewhere.
Tronscan Wallet (Web)
The web-based Tronscan Wallet lets you store your assets on the web. However, it is a risky venture; especially when a user forgets his private keys. Aside the below-the-par user interface, the wallet lets you store your assets without hassles. In addition, transactions histories like previous value transfer can be traced.
Guarda (Web/mobile/desktop)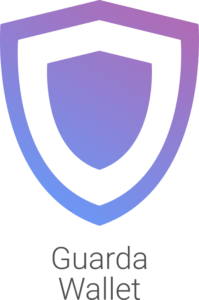 Guarda is a cryptocurrency wallet available as Web Wallet, Desktop Wallet (macOS, Windows and Linux), Mobile Wallet (Android + iOS) and a Chrome Extension. You can use the app to store almost all tokens worth having as Guarda supports 45 different blockchains and over 10k tokens. Among other currencies, Guarda Web Wallet supports Bitcoin, Bitcoin Gold, Ethereum (+ERC20 tokens), Ethereum Classic, Zcash, XMR etc.
With Guarda, you remain in control of your keys at all times, and your funds cannot be used by anyone else. Like other mobile wallets, the keys to your funds are secured and encrypted on your own device. You use a PIN to access the Guarda app.
Guarda also has a built-in exchange service, so you can buy and trade coins from within the wallet. The wallet also supports staking for some popular chains like Tezos and CLO.
Atomic Wallet (Mobil und Desktop)

Atomic Wallet arbeitet als dezentrale Wallet-Plattform für den verwahrungsfreien, unveränderlichen, kettenübergreifenden und transparenten Handel mit Kryptowährungen. Der Handel findet auf der dezentralen Atomic Swap-Börse der Wallet statt. Diese Börse ermöglicht es den Nutzern, ohne Registrierung und lästige und in die Privatsphäre eindringende KYC/AML-Überprüfungen zu arbeiten. Sie bietet ihren Nutzern auch die Möglichkeit, ihre Token auf klassischere Art und Weise über integrierte ShapeShift/Changelly-Plug-ins zu handeln.
Atomic kann über 300 Kryptowährungen speichern (einschließlich Zcash) und ist derzeit für Windows, macOS, Ubuntu, Debian und Fedora verfügbar. Betriebssysteme. Auch Android- und iOS-Versionen wurden kürzlich auf den Markt gebracht. Das Projekt hat einige große Namen wie Konstantin Gladych (Mitbegründer und CEO von Changelly.com) und Charlie Shrem (Gründungsmitglied der Bitcoin Foundation) hinter dem Projekt. Einige der Funktionen des Wallets sind:
Intuitive und benutzerfreundliche Oberfläche
Impressive Kryptowährungsunterstützung
Ermöglicht den Kauf von Kryptowährungen mit einer Kreditkarte
Atomic Swaps und ShapeShift/Changelly Trading verfügbar
Verwahrungsfrei mit lokaler Datenspeicherung
12-Wort-Backup-Satz, der exportiert werden kann
Flexible Market-Order-Marge und schnelle Kurs Update
Handelshistorie in der Blockchain speichern
Konstante Entwicklungsunterstützung
Die Wallet hat auch einige Nachteile. Abgesehen davon, dass sie keine abgeschirmten Adressen für Zcash unterstützt, hat sie einige allgemeine Schwächen, wie zum Beispiel, dass sie nicht quelloffen ist und keine Multisig/2FA-Funktionen hat.
Hier ist der volle Atomic Wallet Testbericht.
Exodus Wallet (Desktop)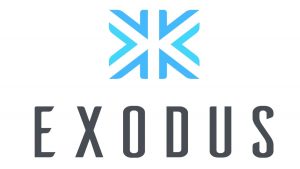 Developed by JP Richardson and Daniel Castagnoli, Exodus is a multi-cryptocurrency product that provides a portfolio + exchange + wallet for your digital assets in one package. Looking to spearhead the movement of returning control of people's assets into their own hands via blockchain, the wallet has seen support from crypto figureheads like ErikVoorhees, Ricardo Spagni and Roger Ver.
The wallet supports almost 100 cryptocurrencies (including Zcash) with more assets in the pipeline and is available for download on Windows, Linux and Mac. Exodus offers some useful features to its users:
Well-designed, intuitive user interface suitable for beginners
Multi-asset wallet
Interesting color coded, pie chart-like portfolio design
Quality charting and market tracking tools
ShapeShift integration
One-click e-mail restore feature
12-word generation phase
Local data storage
Community-praised support structure made up of engineers and written/video materials
Interestingly enough, the wallet themselves published an article called "Top 10 reasons to not use Exodus" in which they decided to reveal their shortcomings for the sake of transparency and honesty. You'll notice there that there are some weaknesses to the project, namely it being a light wallet, not being 100% open source, not being suitable for professional traders and power users, not being present on mobile platforms, and not offering the ability to exchange crypto into fiat. We can also add its lack of 2FA, fees of 1-3% for transactions and a lack of hardware wallet integration to Exodus' list of negatives.
Here is a full review of Exodus wallet.
Trust Wallet (Mobile)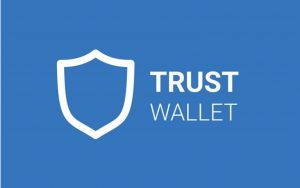 Trust Wallet is non-custodial and easy to use mobile wallet app that allows you to store, receive, and send cryptocurrency tokens on the Ethereum blockchain. It can be downloaded for free directly from the Google Play Store as well as Apple's App Store.
Trust Wallet supports all major coins and almost all ERC-20 and ERC-223 tokens such as Ether (ETH), Ethereum Classic (ETC), OmiseGO (OMG), Qtum (QTUM), Binance Coin (BNB), Maker (MKR), Augur(REP), VeChain (VEN), ICON (ICX), Aeternity (AE), 0x (ZRX), Zilliqa (ZIL) and many others.
Notably, for iOS, it is closed source while for android it is open source for security reasons. On the security aspect, Trust wallet does not access information by users.
Private keys are stored locally and you do not have to pass any KYC information or register account to use Trust Wallet. Wallet also acts as a mobile web 3.0 browser so you can use it to interact with all dapps that run on Ethereum blockchain.
For increased security, you can add multiple layers of security features like biometric marker authentication systems like PIN and fingerprint scanning.

Tronwallet.me (Mobile)
TronWallet is a secure p2p crypto wallet and exchange for TRON users.
TronWallet is officially supported by TRON Foundation through TRON Accelerator and is their recommended wallet.
With TronWallet you get beautiful UX design without compromising its top-notch security as you always are in control of your private keys.
You can also make several TronWallets for free and freeze/vote for super representatives using this Tron wallet.
Lastly, this is the only official wallet that is available for both iOS and Android users.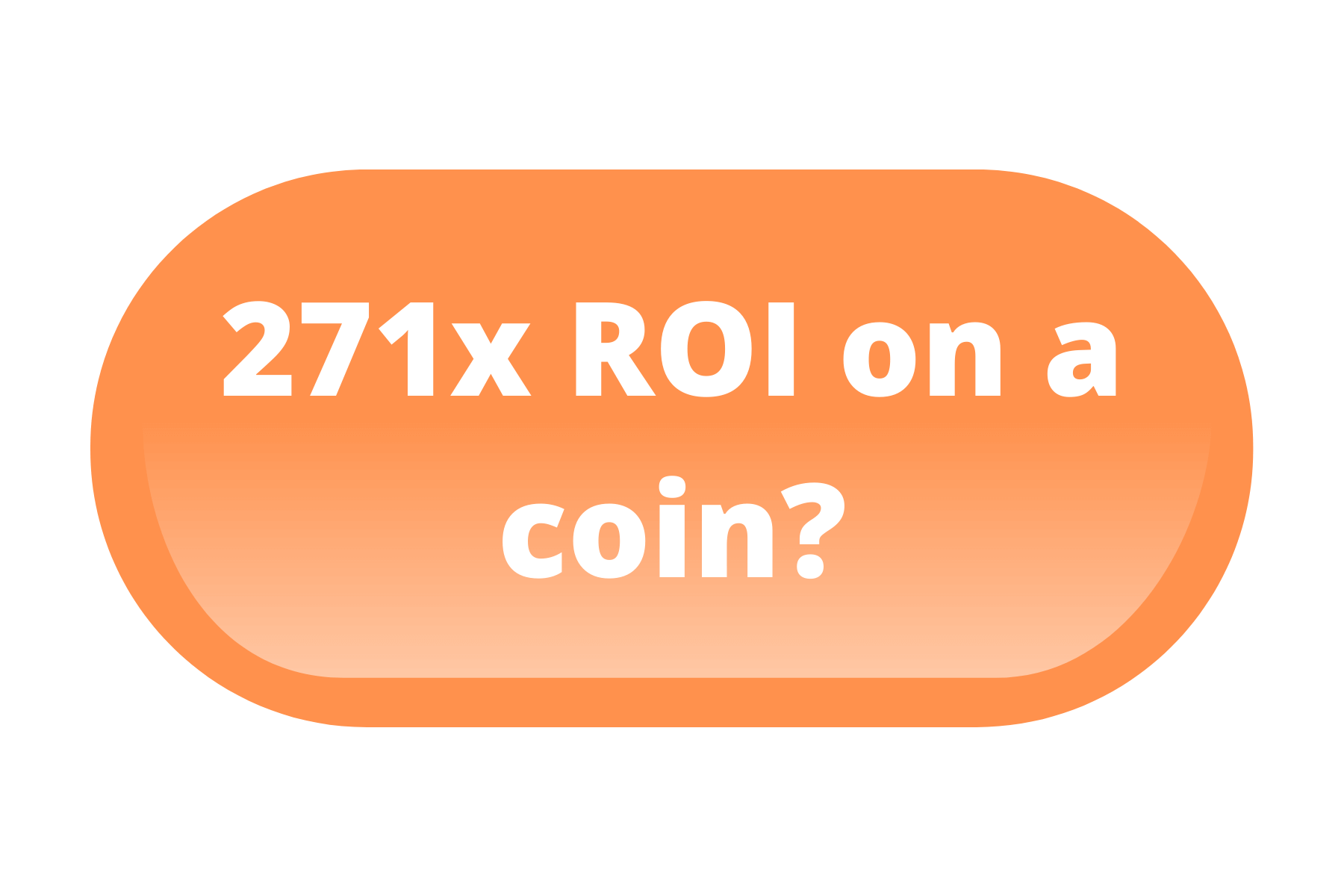 CaptainAltcoin's writers and guest post authors may or may not have a vested interest in any of the mentioned projects and businesses. None of the content on CaptainAltcoin is investment advice nor is it a replacement for advice from a certified financial planner. The views expressed in this article are those of the author and do not necessarily reflect the official policy or position of CaptainAltcoin.com