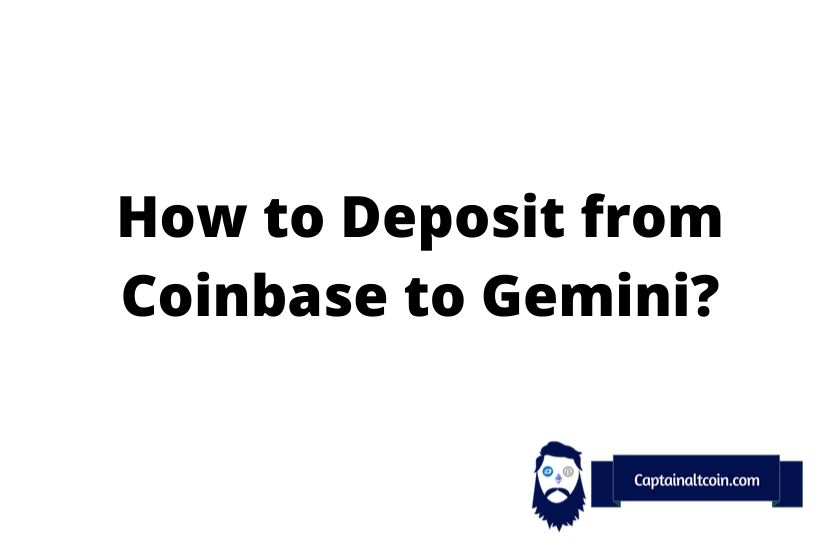 IMPORTANT WARNINGS
---
Trying to deposit a non-supported token may result in the loss of tokens.
Send a small test amount first
Beware when choosing the network which you want to use for sending crypto
How to Withdraw Cryptocurrency on Coinbase
---
Coinbase and Gemini are two of the biggest fiat to crypto exchanges in the USA. One of them is publicly owned and traded on the stock market, while the other one is owned by the famous Winklevii twins. Today we are going to look at how to transfer our crypto from Coinbase to Gemini.
First, we log into our Coinbase account, here we will get to see our dashboard and what we have. You could find anything related to your Coinbase account from this page. From trading to payments to notifications and such, including buying crypto directly with fiat, or send/receive crypto in and out of Coinbase.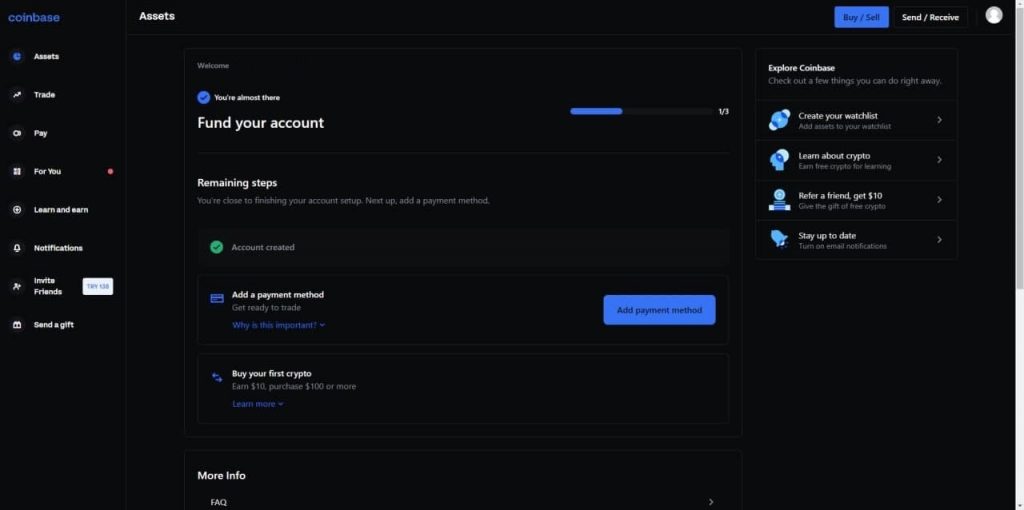 When you see this page, click on the "send/receive" button at the top right corner. This will pop up another tab that will start our progress of transferring from Coinbase to Gemini.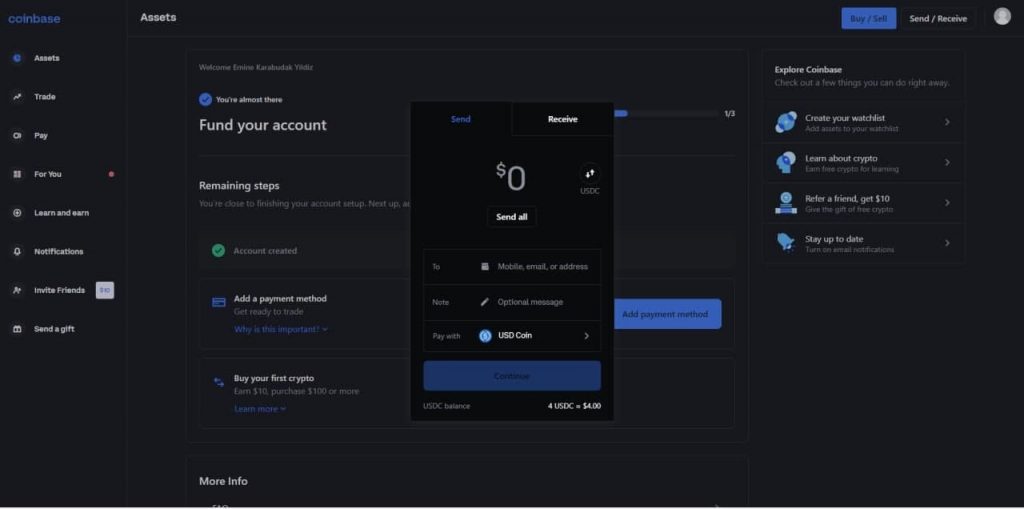 When you see it pop up, click on the "send" button and you will be redirected to basically what is called the "withdraw" anywhere else. It is the same thing, just named differently.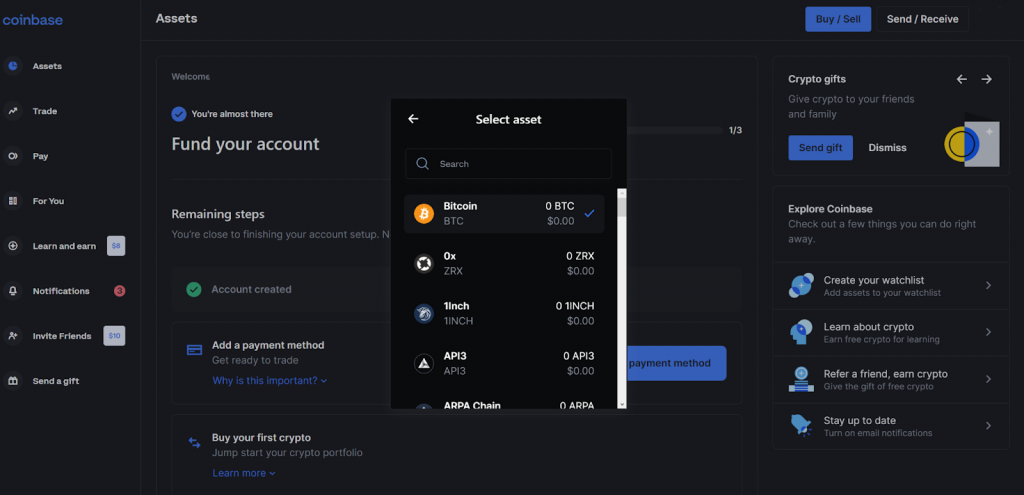 You will have to pick which coin you want to send. You could do this at the "assets" part if you want to, or you could simply pick from this list. There is also a search function to help you navigate as well.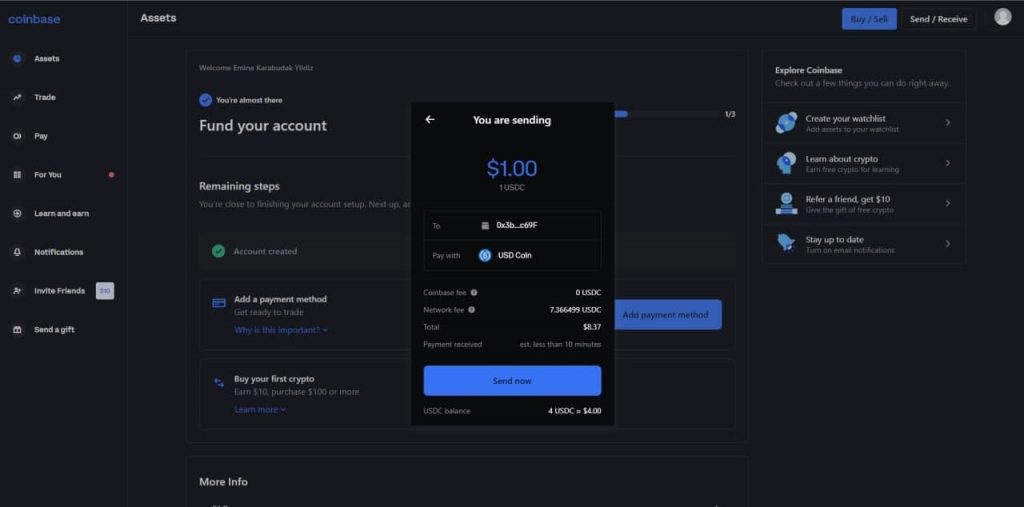 When you click on send and pick which coin you want to send, it will ask you for an address to send. Before we could continue with the Coinbase part, we need to move to Gemini and get the deposit address from there.
Getting deposit address from Gemini
---
At Gemini we are going to be facing a slightly bit more steps, but still quite easy to find where things are.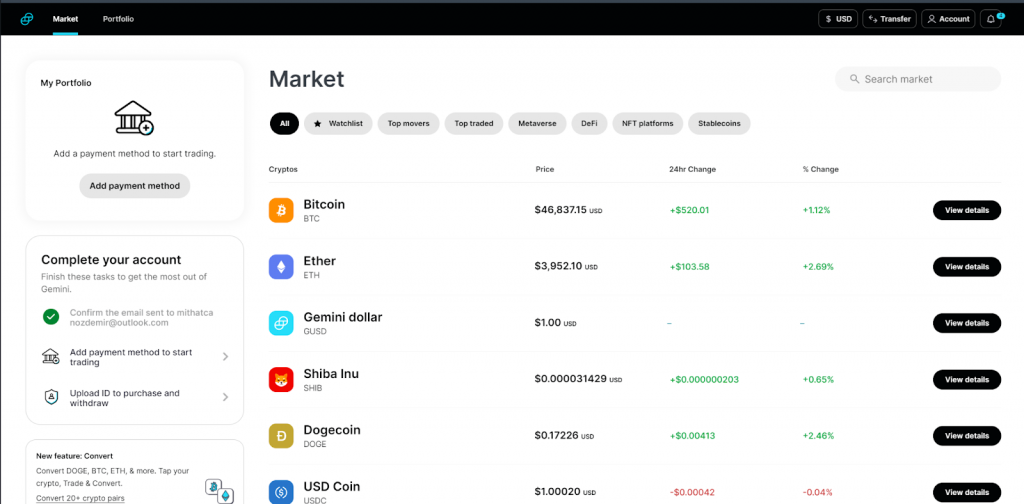 When you first log in, you will be faced with your assets and a list of cryptocurrencies you own. Click on the "transfer" button at the top to start.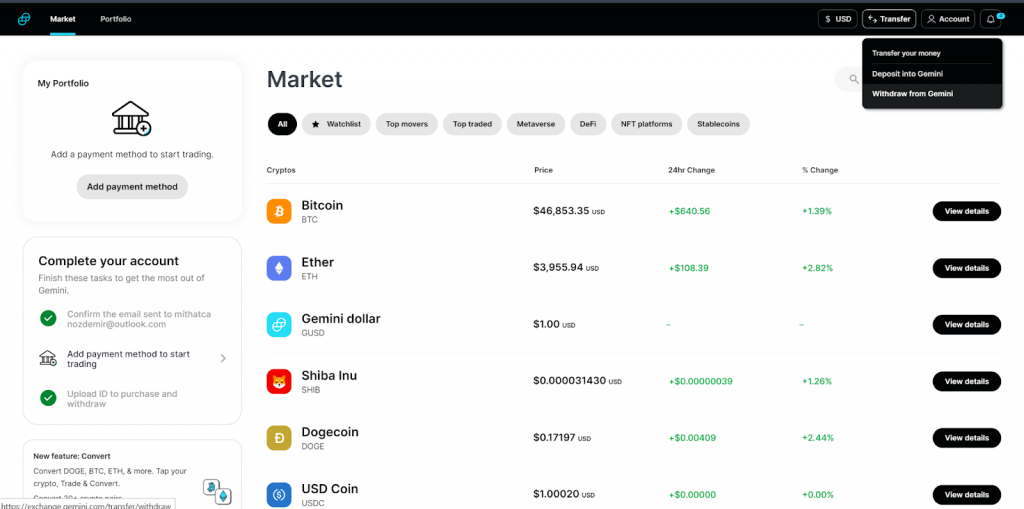 Click on the "deposit into Gemini" button you can see in order to be redirected to the deposit page.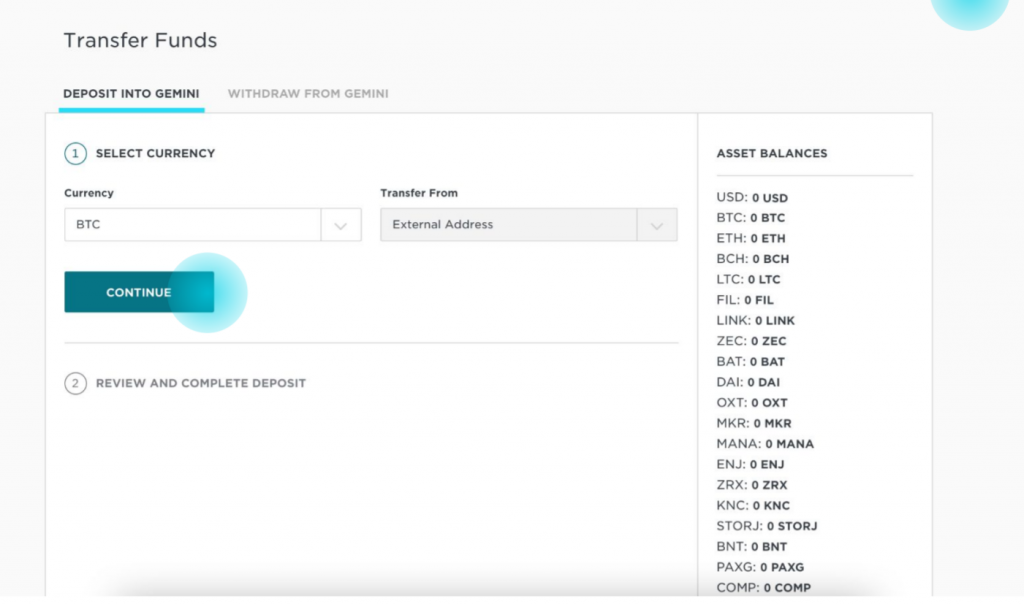 On this page, we will select which coin we want to deposit. You can select the currency from the drop-down menu and then click continue to see your address.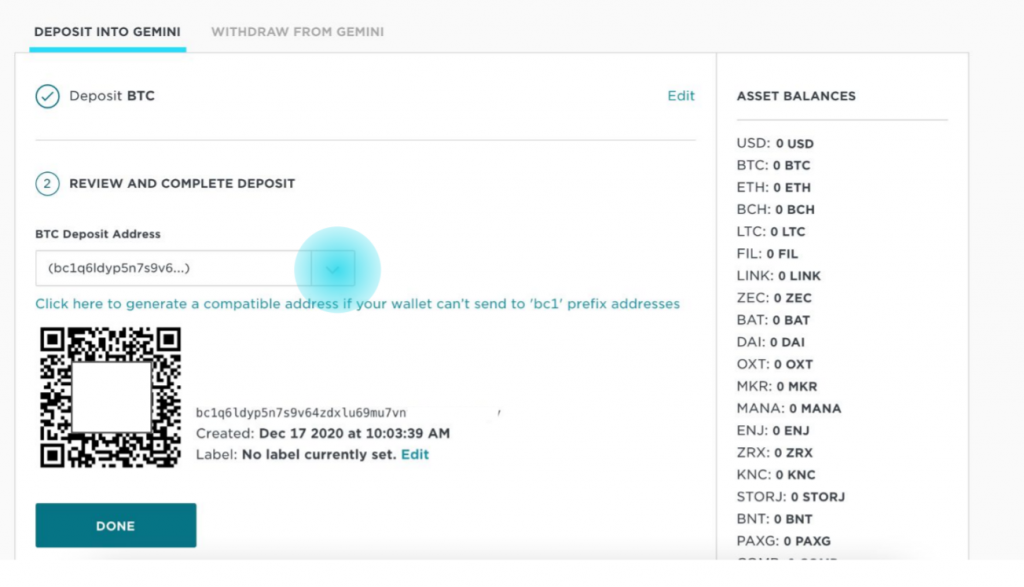 After you get your address, copy that in order to move back to Coinbase. You could also generate a new one, or label the current one from the same page if you want to.
Back to Coinbase
---
Now we go back to Coinbase with the address from Gemini to finish the last stage of the transfer.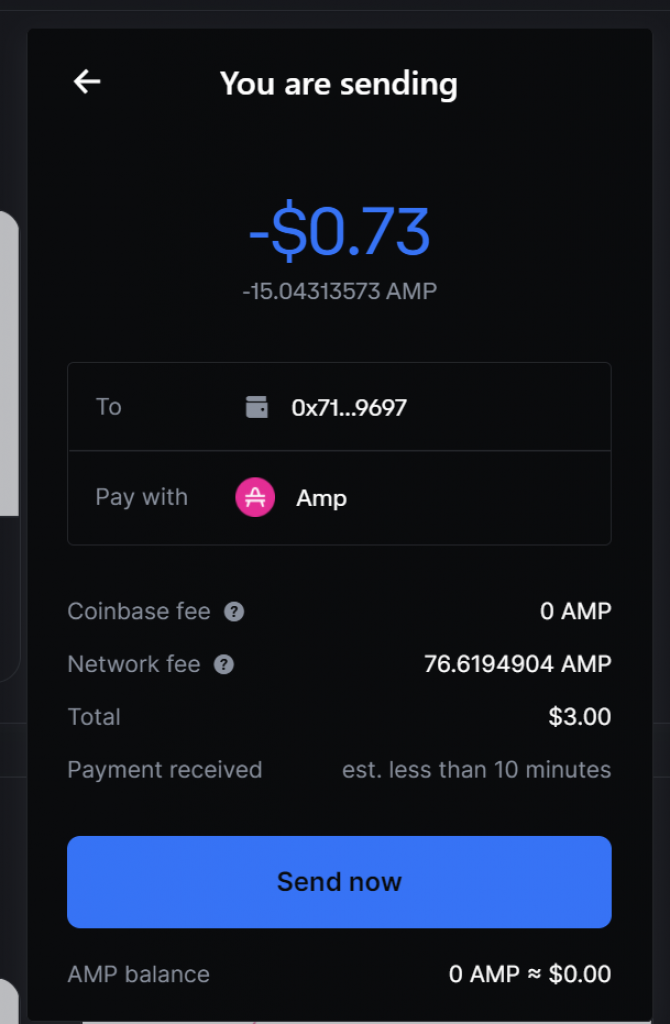 When you got the address, paste that into the "to" part and make sure that everything else is correct. It will show you the fees involved, the total, and even an estimate on how long it will take to withdraw as well. If you are sure about the information is correct, click on "send now" and it will be on the way.
Read also:
FAQs
---
Where is My Crypto Deposit?
---
Coinbase is one of the fastest places to withdraw your crypto, and Gemini shouldn't take that long either. Check the estimate given for your withdrawal for starters, if it is given a long period then you may need to wait some more.
However, if it has been some time over what was estimated, you could always contact support to ask what is the hold up as well. This will not solve the problem if everything is correct and things are working, but if there is a problem at least you will know about it.
How long does the transfer take?
---
Coinbase will give you the estimates, one of the rarest places that do this, which means you will see how long it will take before you even transfer your cryptocurrency. However, there are some rare times when networks get congested and in that case, you may have to wait a little longer than what was estimated, this is why it is called an "estimate".
Does Coinbase have crypto withdrawal fees?
---
Coinbase doesn't have a straight-up fee structure. It depends on how long you have been using them and how much you have used them as well. Also, they will give you how much the charge will be before you confirm, so you will see the fee before you confirm your action. You could see more about their fees from here;
https://help.coinbase.com/en/coinbase/trading-and-funding/pricing-and-fees/fees
Does Gemini have crypto deposit fees?
---
There is no fee for depositing cryptocurrency into Gemini. Since they are an FDIC insured exchange, there are a lot of things that do cost a fee, you could learn more about it here;
https://www.gemini.com/fees/transfer-fee-schedule#section-deposit-fees

CaptainAltcoin's writers and guest post authors may or may not have a vested interest in any of the mentioned projects and businesses. None of the content on CaptainAltcoin is investment advice nor is it a replacement for advice from a certified financial planner. The views expressed in this article are those of the author and do not necessarily reflect the official policy or position of CaptainAltcoin.com