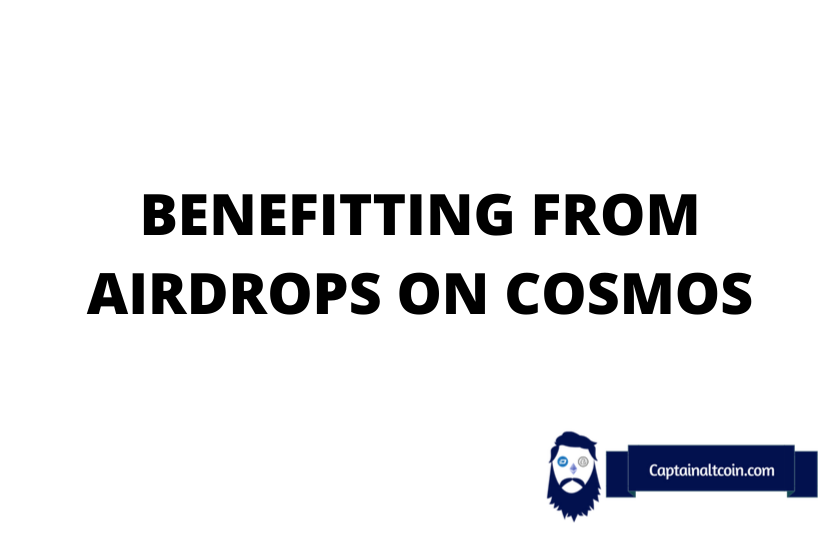 If you're looking to earn some extra tokens through Cosmos network's airdrops, you're in luck! Created in March 2019, Cosmos network facilitates decentralized interoperability among various ecosystems and offers several ways to earn extra tokens through airdrops. In this article, we'll provide you with comprehensive information on how to increase probability of getting lucrative Cosmos airdrops.
So, let's get started!
What are airdrops?
---
Airdrop is a marketing technique whereby project teams send free coins to qualified wallets to promote their project and token awareness. To be qualified, at times, project teams may require interested participants to perform specific tasks or sometimes hold certain tokens.
How do I qualify for an airdrop on Cosmos?
---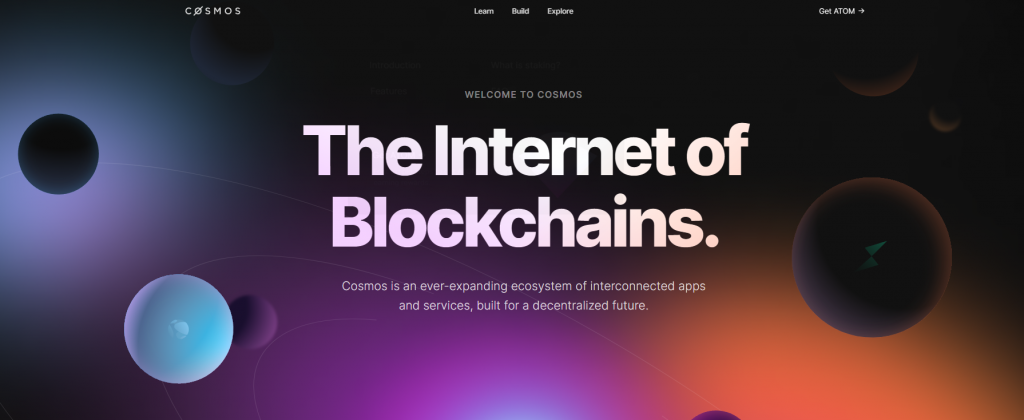 It would be best to take specific actions to prepare for an airdrop distribution for the cosmos airdrops. These actions are worth considering because sometimes project teams may not announce their requirements well beforehand.
So only those who know about the requirements early enough and fulfill them can benefit from the distribution. In essence, preparation in advance is a plus in benefiting from these free airdrops. So then, what are some actions that you should take beforehand?
Move tokens to noncustodial wallets such as Keplr and Cosmostation.
Specific tokens within the ecosystem have qualified some to receive airdrops in the past. Examples of such tokens are ATOM, JUNO, OSMO, SCRT, LUNA, and FET. Keep in mind that other tokens within the ecosystem can qualify one to receive the airdrops, so you are advised to stake other tokens.
You can stake your tokens with validators and earn some commissions. However, it is advised you do this with validators that are not run by a centralised exchange. In the past, examples of validators that project teams have rejected from qualifying for airdrops at least once are Huobi pool, coinoneNode, Binance staking, Custody, Chihuahua, Game.
Those who want these airdrops can also contribute their tokens in liquidity pools to qualify. Platforms such as Emeris, Junoswap, and Osmosis feature liquidity pools where token holders can contribute their assets.
In the past, insufficient votes on specific proposals have led to the failure of some good projects. To encourage more votes on proposals, project teams already include voting on past proposals as part of requirements that qualify one for airdrops. An example is Gravity Bridge which distributed its airdrop on February 9. the project requires that participants, in addition to staking Atom, also have voted or stake with a validator who have voted on proposal 49, which occurred on June 21 2021
To qualify for airdrops, at least, how many tokens should I hold?
---
The requirement to qualify for airdrop has varied with projects, and in fact, there have been times when the condition has been holding as little as just 0.000001 Atom, and some have required holding as much as 100 Atom. Therefore, it is difficult to determine how much of such tokens project teams may require beforehand.
Some tokens that have qualified for airdrops in the p[asts are BAND, CRO, ATK, KAVA, LIKE, CIVIC, REGEN, CRV, NGM, FET. the table below are some other tokens that have more chances of qualifying a user for future airdrops, and it also details past requirements ( in terms of the number of tokens held) from previous projects in addition to some other tasks.
| | | | | | |
| --- | --- | --- | --- | --- | --- |
| | Juno | Luna | Osmo | Scrt | Atom |
| Lum network | | | 30(lp) | | 5 |
| Evmos(not finalised) | | | 20 | | 5 |
| Chihuahua | 11(indicated validators) | | 1 | | 0.1 |
| desmos | 1 | 1 | 1 | | 1 |
| Comdex | | 1 | 1 | | 1 |
| Star Gaze | | | 50 | | 5 |
| Shade | | Any | | Any | Any |
| Neta | 25 | | | | |
| Orbem Wars | | | | 100(indicated validators) | |
| Pstakle | | | | | 100 |
| Like | | | 0.1 | | 0.1 |
| Bitsong | 10 | | 20 | | 5 |
To qualify for future airdrops, we recommend that participants hold about $200 worth of the following tokens listed in their order of importance: ATOM, OSMO, JUNO, SCRT, and LUNA. Note also that for many airdrops, the allocation received by each participant is based on the amount of the tokens mentioned above that are held. Therefore, keep in mind that the more you stake, the more the amount of airdrop you will likely get.
Read also:
I am holding/staking my tokens on <insert wallet here>. Do I still qualify for airdrops?
---
You qualify for airdrop as long as :
You are participating with a wallet with which you know your seed phrase.
You have not staked your tokens with a centralised exchange validator.
This means as long as you know your seed phrase, or as long as your tokens are not staked with a centralized validator, you are eligible for the airdrop.
In essence, the answer to the question raised above is YES, as long as the above criteria are fulfilled. Examples of some wallets you can fulfill the first criteria stated above are Atomic, Exodus, Crypto.com defi wallet. However, when the distribution of the tokens takes place, you may not see them in the wallets just mentioned, and there may still be a need for you to import your assets into the Cosmostation or Kepler wallets. By doing this, you may be able to access or claim them.
How do I claim an airdrop?
---
There isn't a 'one answer for all to this question. This is because the way participants will gain access to the airdrops depends on the project team's decision. Sometimes participants may be required to claim the tokens. Sometimes, the tokes will appear in the participant's wallet after it is distributed, and no further actions may be required from the participant. The project team will announce information on how the participants will receive rewards on their community pages on or before the due date.
NB: Keplr is currently the only web3/browser integrated wallet on the Cosmos ecosystem. For this reason, it may be necessary for participants to use it in claiming their rewards. Meanwhile, those who have their assets on the Cosmostation wallet will have to import their seed phrase to the keplr wallet, thereby copying the holdings on the Cosmostation wallet to the Keplr wallet.
Users are always warned as they do all these to ensure that the official keplr wallet is used and fake wallets are avoided. In doing all these, seed phrases are never given to anyone or used on any platform except for the trusted ones.
What can I do if I qualify for an airdrop but still cannot see it in my wallet?
---
Sometimes you do not see the tokens you have claimed in your wallet as it is not always automatic. When this is the case, you have to be patient, as it may take weeks or months before they become visible in your wallet even after you have claimed.
On the other hand, if other participants are already seeing their tokens in their wallets, and yours has not appeared, then you may need to reach out to the Project team in that case on their social media platforms.
What do I need to do if I qualify for an airdrop and have claimed it and still can't see it on Keplr or Cosmostation?
---
These two wallets give you the best chances to qualify for airdrop, and so if you don't have your tokens there, you will have to move them there. If the tokens are in other non-custodial wallets, you will have to import them into either Cosmostation or Keplr. On the other hand, if the tokens are in a custodial wallet, you will have to transfer them into a non-custodial wallet.
If you choose Cosmostation, then note that for every airdrop, you will have to import seed phrases into a new wallet. In contrast, as long as you are connected to a dapp that uses the token to see your wallet, Keplr will automatically generate the wallets when you import the seed phrase.
Please take note that whatever at all that requires you to create a new noncustodial wallet, you must always write down your seed phrase and keep them well, as this is the only way the wallet could be restored.
Which is the best validator to choose to maximise my chance at qualifying for an airdrop?
---
Any good validator qualifies you for an airdrop. None is better than the other, so asking for the best is not so correct. Instead, you can only have the good and bad validators. The following can help you to identify a good validator from a wrong validator:
A good validator is
One which is being developed in the Cosmos ecosystem. Usually, projects like these reward their delegators when they launch a token. Examples are Stargaze, Chihuahua, Craft Economy, ION etc.
A validator that takes some commissions
A validator that is outside the top 10 by voting power
A validator that operates a relayer node for the network
A bad validator is
One that gives 0% commission despite being part of the top 25
One that a centralised exchange runs
One that has misbehaved previously and therefore was excluded from the previous airdrop
One reduces the amount of airdrop you can get even despite being in the top 10 by voting power.

CaptainAltcoin's writers and guest post authors may or may not have a vested interest in any of the mentioned projects and businesses. None of the content on CaptainAltcoin is investment advice nor is it a replacement for advice from a certified financial planner. The views expressed in this article are those of the author and do not necessarily reflect the official policy or position of CaptainAltcoin.com