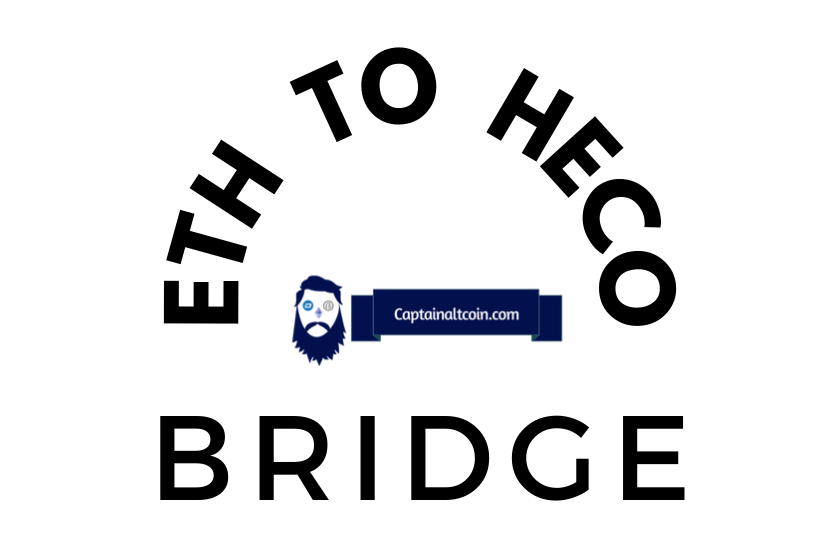 What Are Cross-Chain Bridges?
---
In the world of blockchain, cross-chain bridges (as the name implies) serve to connect two blockchains to allow the transfer of data from one to the other. Due to the sometimes fundamental differences between these chains, they can be naturally incompatible, and thus face a massive barrier that prevents the two from communicating.
The process of two blockchains being able to interact with one another is referred to as interoperability, and it is thanks to these bridges that the two can exchange data – and in most cases tokens – with one another.
---
In order to use a bridge one must first determine which one they will be using, and this can be based on the two blockchains they wish to connect. Most bridges are fundamentally operated in a similar fashion, thus, the following guide should be applicable to a wide variety of them.
Upon finding a suitable bridge, a user can proceed to:
Enter the chain they wish to transfer data from.
Set the intended action to take place with the bridge.
Enter the chain they wish to transfer data to.
Afterwards the user can begin inputting specifics such as token volume, wallet addresses, asset names and so on and so forth. Once all the required details are filled in, a user can successfully use the bridge to transfer their tokens.

Requirements For The Bridge
---
The requirements to use a bridge can be boiled down to 3 primary elements:
On-chain data.
Conditional data.
User knowledge.
To elaborate; in order to use a cross-chain bridge it goes without saying that there needs to be the core data that is set to be transferred from one chain to the other, and to do that successfully with intended conditions, a user needs to know how to input the data and – if available – set certain parameters.
In order to successfully use a bridge, a user would require the following:
Transferring blockchain name
Receiving blockchain name
Asset name
Asset volume
Wallet addresses
These are the core requirements to using a bridge that are requested by the vast majority of cross-chain bridges due to how they function on a fundamental level. Some bridges also have the added benefit of additional parameters that appeal to more advanced users.
Metamask RPC Settings
---
Metamask's RPC (remote procedure call) is a means of connecting compatible blockchain networks to a user's account; this is done by adding custom RPC networks.
Here's a step-by-step guide as well as the requirements for adding a custom RPC network on a Metamask account:
⚡ For the browser extension
Click on the account button.
Go to settings.
Go to networks.
Click on "add network".
Fill in the following details:

A. Network name
B. New RPC URL
C. Chain ID
D. Symbol (optional)
E. Block explorer URL (optional)


Click "save".
⚡ For the mobile app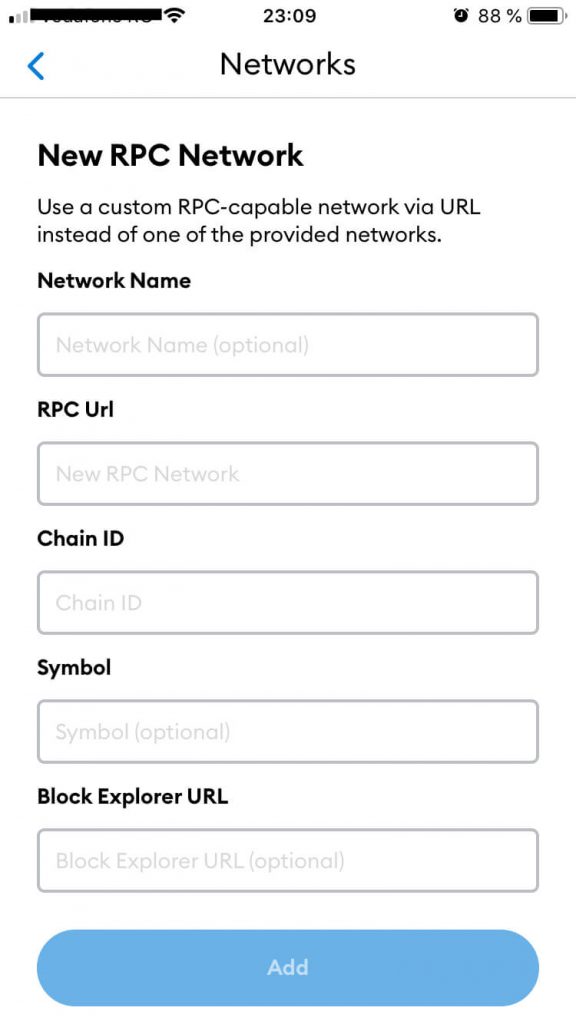 Click on the top-left menu icon.
Go to settings.
Click on "networks".
Select "add network".
Fill in the following details:

A. Network name
B. New RPC URL
C. Chain ID
D. Symbol (optional)
E. Block explorer URL (optional)


Click "add".
Upon entering these settings, the newly added RPC network should appear in the networks section.
Top ETH to HECO Bridges
---
Here are some of the top bridges for ETH–HECO:
Orbit Bridge
---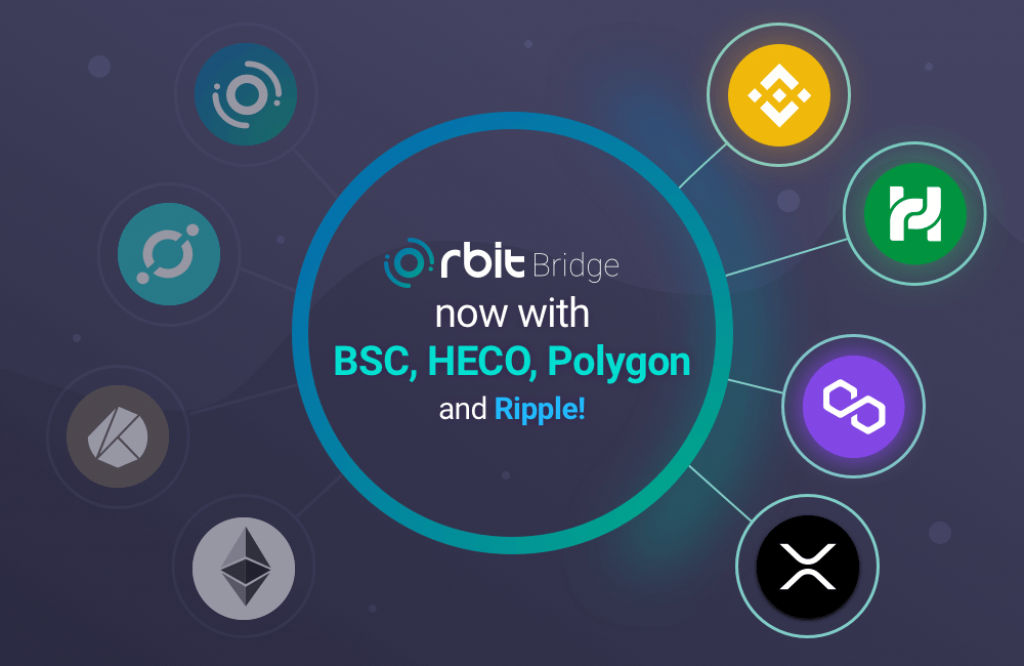 Orbit Chain is the world's first Open Hub chain, and allows various chains to be linked to it where their digital assets can be handled and used freely. It was built to improve user-accessibility and convenience so that blockchain-based protocols and services have more real-life integration, and currently hosts more than $30,000,000 worth of assets on its network.
Orbit Bridge offers the transfer of cross-chain data between heterogeneous chains, trustless and secure multiple-signature verification, and a fast, smart contract-based consensus process.
⚡ How it works:
Orbit lays out a very simple and user-friendly interface on its website; all users have to do is select a coin as well as the 2 chains, connect their wallet, and input the amount as well as the recipient address.
Orbit takes 0.1% of the sent assets as tax.
deBridge
---
Built during a Chainlink Hackathon in 2021, deBridge offers cross-chain liquidity transfers from ETH to HECO as well as 2 other chains, with more planned to come soon. The Testnet App supports a bridge that can transfer ETH from Kovan to the HECO testnet.
It enables regular and anonymous asset transfers between a few chains by locking/unlocking tokens on the original blockchain and managing the wrapped ones on the target chains. This is possible thanks to Chainlink technology whose oracles allow the validation of asset transfers.
⚡ How it works:
Upon clicking on "Launch Testnet App", users will be directed to the bridge UI where they can begin by selecting the two chains, and proceed with connecting their wallets and lastly inputting the values.
deBridge has a fee of 0.005% on transfers.
YouSwap
---

YouSwap is primarily an c (automated market-maker) DEX (decentralized exchange) where users can stake, swap and perform liquidity mining, but it also supports a bridge on its platform as well that can transfer ETH to HECO using the native YOU token.
The bridge was launched earlier this year in April, and allows for the transfer of assets from the ETH mainnet to the HECO mainnet. Currently, YOU – the native governance token of the platform – is the only supported currency that can be transferred, but the possibility of other currencies being added in the future is not ruled out.
⚡ How it works:
Upon clicking on "bridge" from the top menu, users will be directed to the bridge where they can select the asset as well as the 2 chains. They will also need to connect their wallet, and lastly, input the token amount. YouSwap takes a fee of 0.3% on transfers.
Read also:

CaptainAltcoin's writers and guest post authors may or may not have a vested interest in any of the mentioned projects and businesses. None of the content on CaptainAltcoin is investment advice nor is it a replacement for advice from a certified financial planner. The views expressed in this article are those of the author and do not necessarily reflect the official policy or position of CaptainAltcoin.com