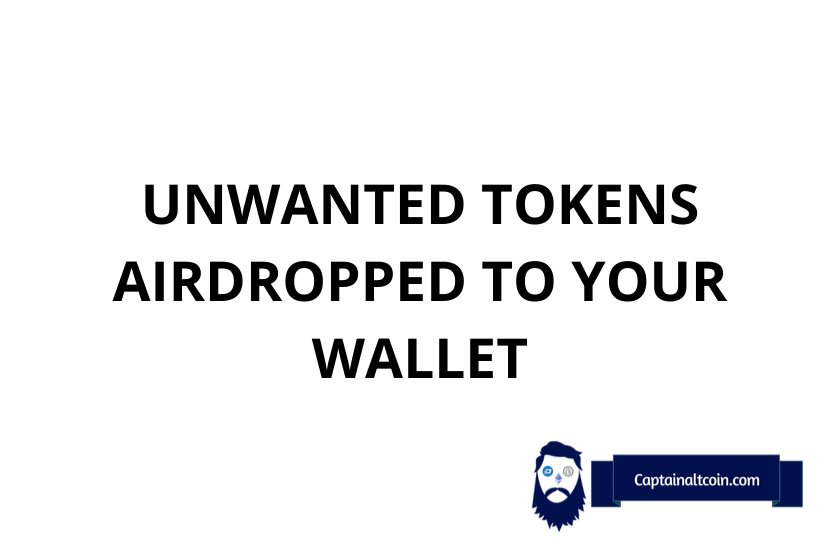 Airdrops are some of the sweetest things that happen in the cryptocurrency world. Sometimes all you need to do is hold a particular token in your wallet or have an active wallet address on an exchange. Other times, you may need to 'seek' out airdrops by performing some tasks before you are rewarded. Regardless of how they come, everyone loves airdrops as they are basically free money.
However, not all that glitters is Gold. Sometimes, airdrops might prove to be trojan horses for malicious scammers to access your wallet and steal your hard-earned money. That doesn't have to happen to you. This article will explain what you can do if you receive some unwanted airdrops in your wallet and how to prevent yourself from being scammed by them. First, let us start by defining airdrops.
WHAT IS A CRYPTOCURRENCY AIRDROP?
---
A cryptocurrency airdrop is the distribution of crypto tokens to several wallet addresses as a marketing technique to help drive awareness for a token and build communities quickly. It usually involves small amounts of newly-minted cryptos that are sent to wallets that fit predetermined criteria.
Cryptocurrency start-ups usually use it to fast-track their development and community adoption. An example of this is the $ROPE airdrop in the first week of April 2021. In few cases, airdrops may come as a way to reward users of a particular decentralized exchange. A recent example is the airdrop of dYdX tokens to long-time users of its exchange.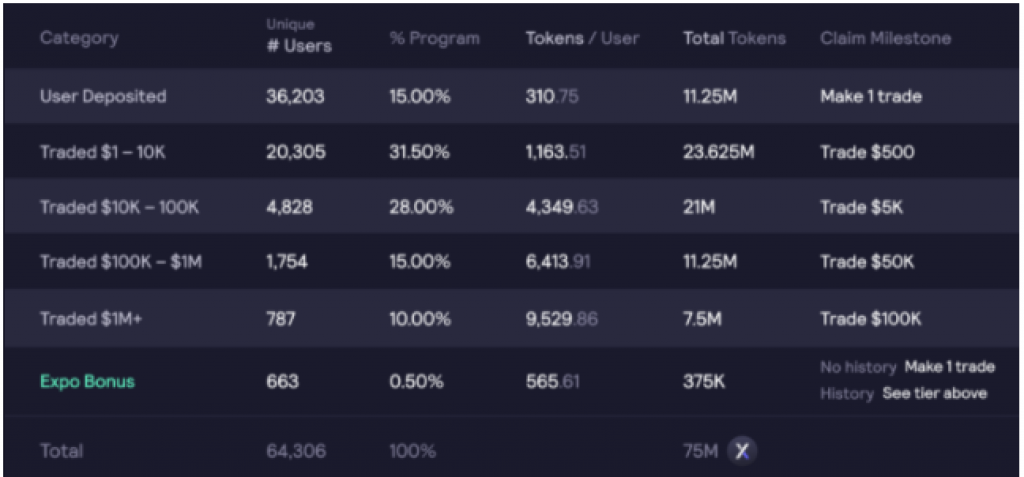 WHAT IS THE POINT OF AN AIRDROP?
---
Why give away free money? What do Crypto projects have to gain from giving out millions of their tokens? Let us examine some reasons:
An apparent reason that crypto projects conduct airdrops is to create awareness. It goes without saying that receivers of crypto airdrops turn out to be some of the most avid supporters of the project. You see them on social media as they usually go on a 'shilling spree' to further increase the value of their gotten tokens.
Crypto projects also distribute airdrops to reward users who either use the platform or have been holding the tokens for a long time. They thus encourage investors to hold on to their tokens instead of dumping them after a pump.
Airdrops have also proven to be a way for crypto projects to learn more about their communities by collecting data when they fill out forms to receive airdrops. They can then use the collected information to make targeted marketing campaigns.
Now that we have been properly introduced to airdrops let us talk about what to do if you receive unwanted tokens in your wallet
EVER NOTICED SOME RANDOM NEW COINS IN YOUR WALLET?
---
I'm sure it made you excited at first. Perhaps the tokens didn't show any monetary value, but you can see thousands or millions of them. It could also be that the tokens show some sort of fiat value, and you can see that they are 'worth' thousands of dollars.
Well, swapping them is the next thing to do, right? Wrong! There have been a lot of those fake airdrops recently. As a security rule, you should always be the one 'requesting' for an airdrop, in one way or another. But what danger could come as a result of swapping some innocent-looking coins? Let's see.
DANGERS OF UNWANTED AIRDROPS
---
It might be a trap to make you provide your details: Sometimes, scammers airdrop tokens into your wallet address and then contact you to provide some information or referrals before you can swap those tokens. Don't fall for that! Run!
Token Approve Function Exploit: This is the most dangerous of them all. It works this way: After receiving some airdrop tokens, you rush off to an aut1omated market maker(AMM) to swap them for stablecoins to lock your 'luck'. To do that, you need to approve the decentralized application(DApp) to access the tokens. An 'approve' button comes up. The moment you click 'approve', you have unwittingly authorized the scammers to withdraw all your funds from your wallet.
Dusting attacks: This is similar to the token approve function exploit in the sense that scammers send tiny amounts of coins to several wallets. They then wait for you to interact with these tokens by selling or converting them. Once you do that, they perform a combined analysis of all the addresses that interacted with the tokens and attempt to identify the owners of those addresses to extort them
HOW TO HIDE AND IGNORE UNWANTED AIRDROPS
---
If you have received these unwanted tokens in your wallet, it is imperative that you do not interact with them in any way. Do not spend them, do not swap them, do not transfer them. Just leave them sitting in your wallet. That way, the scammers have no advantage over them
It may be irritating to see them every day in your wallet, though. In such cases, you can hide them. If you are using conventional wallets like Metamask, Trustwallet, among others, simply delist them. If the token is on the Ethereum platform, you can add them to the Private Token Ignore List.


ADVANTAGES AND DISADVANTAGES OF CRYPTOCURRENCY AIRDROPS
---
ADVANTAGES
---
It's a way of 'tasting' what a coin entails before deciding to invest in it
For many people, joining airdrops is their risk-free ticket for entering the crypto world.
It's basically free money
It provides much-needed exposure for a new crypto project
It's a way of rewarding loyal members of a coin's community for holding their coins through volatile periods
DISADVANTAGES
---
If not properly planned, airdrops can be counterproductive to the creators of a coin as many people who got it for free may sell it off immediately it's listed on an exchange. This may drive the price of the coin down to a great degree. Some projects never recover from this.
As we have mentioned in this article, scammers may exploit airdrops to scam unsuspecting ones
Crypto projects can run out of tokens if they give out too many during an airdrop. The U Network case is an example of that.
Read also:

CaptainAltcoin's writers and guest post authors may or may not have a vested interest in any of the mentioned projects and businesses. None of the content on CaptainAltcoin is investment advice nor is it a replacement for advice from a certified financial planner. The views expressed in this article are those of the author and do not necessarily reflect the official policy or position of CaptainAltcoin.com