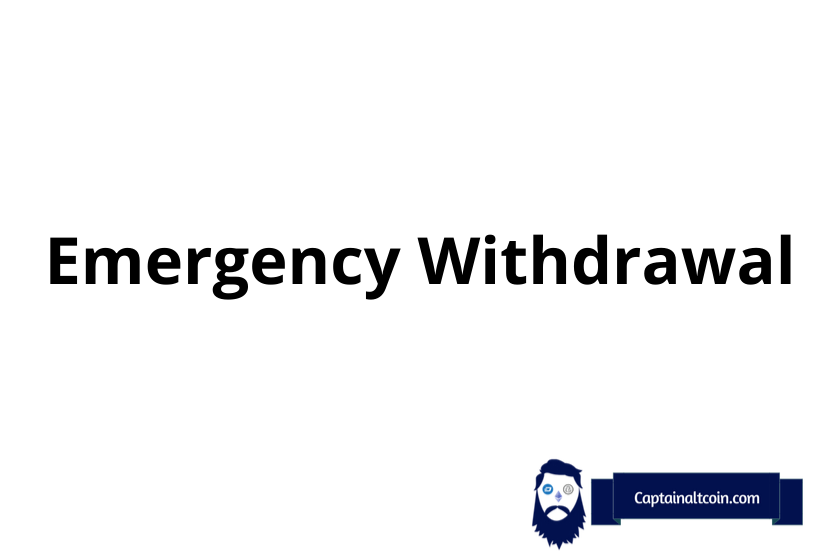 Why emergency withdrawal is important?
---
Emergency withdrawal is crucial when dealing with the increasing number of scams and fraudulent projects in the crypto space. With the surge in smaller projects and coins during crypto bull runs, it's no surprise that nefarious individuals are using deceitful tactics to manipulate and steal users' hard-earned coins.
Rug pulls are a common scam where previously unknown projects gain value, only for the development team to use code encoded in the system to steal tokens or sell development tokens at high prices before crashing the market. To prevent losses from rug pulls, emergency withdrawal is essential. Signs to look out for include sudden changes to the project's website or the development team becoming unresponsive.
How to withdraw funds from a smart contract in a case of an emergency
---
Step 1: Know the MasterChef address
---
There are a few things that you need to know in order to use the emergency withdrawal function. The first of these is the MasterChef contract and subsequently, your pool number. These are essential to the process of withdrawing your funds so if you do not currently know these things then it is vital you find out.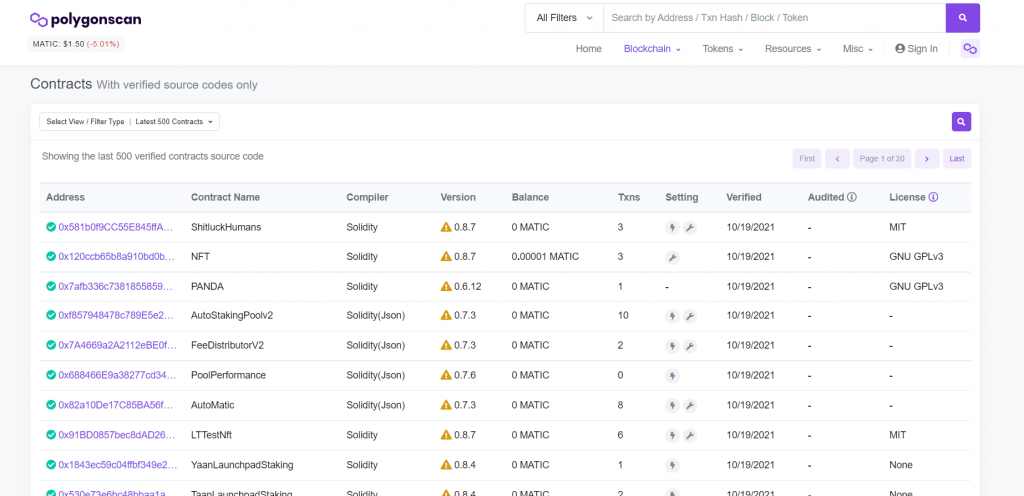 Step 2: Navigate to the contract
---
Using the blockchain explorer suited for Polygon, Polygonscan, we are able to view the contract. Next, you need to click the button "write contract" in the Contract tab.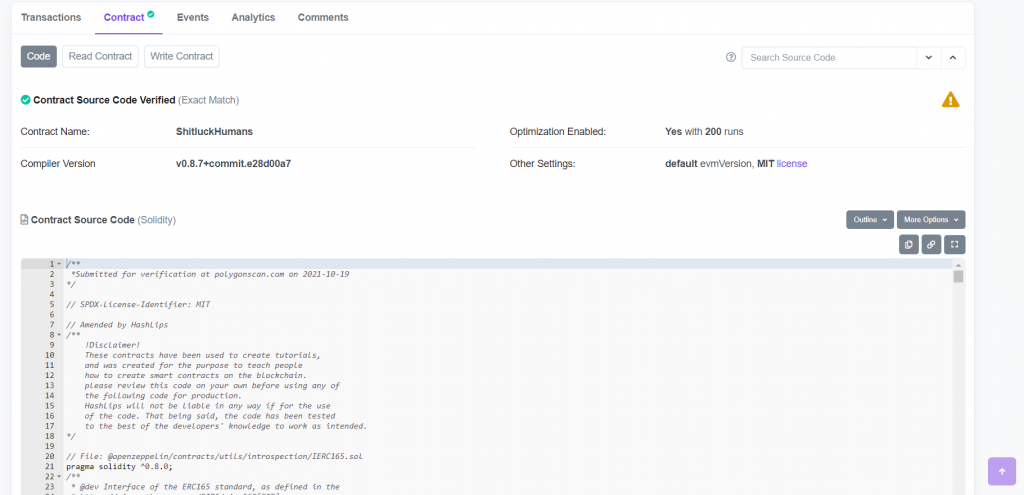 Step 3: Connect your Wallet to the explorer (ethscan or bscscan)
---
Next, to connect your wallet to Polygonscan, you need to go to the "connect to Web3" link and choose your wallet. Select your wallet on MetaMask and move on to the next window. This will have finally connected you with the Masterchef and you can use the master withdraw function.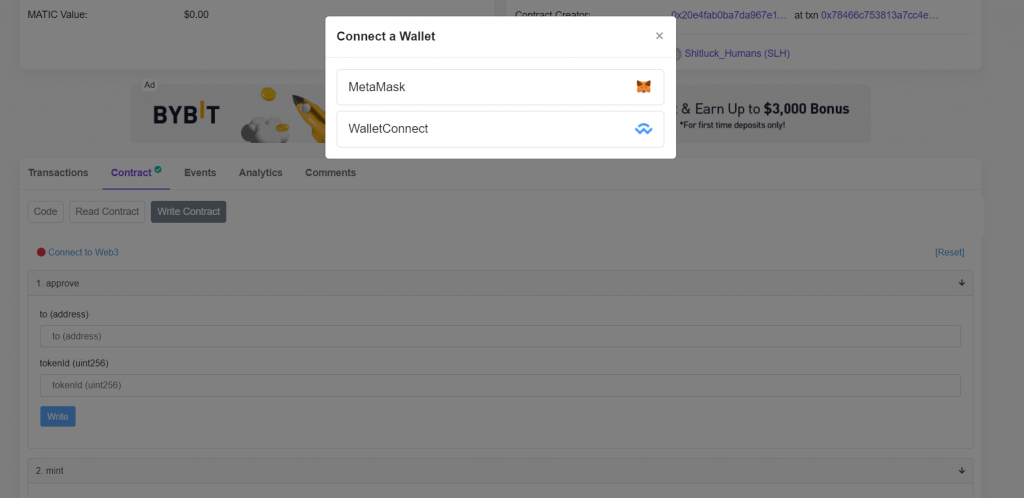 Step 4: Call the emergencyWithdraw function
---
Within the "Write Contract" section you will find the "emergencyWithdraw" option. This is what you need to select to remove your funds fast. Next, you need to find and enter the pool ID of the pool that you are involved in. You should have your Pool ID noted down. You then need to sign the transaction and you will be able to withdraw your funds from the pool.
Once the transaction is signed you should get the standard confirmation that your funds have been transferred.
This tool is incredibly useful when you suspect that a coin or a project you are invested in has fallen victim to a scam or rug pull, and that all the coins could almost instantly become worthless.
Use the RugDoc emergency withdrawal tool
---
RugDoc is a system that has an array of DeFi features that help to keep you safe when operating in the ecosystem, they provide the instant withdrawal feature. Their site is dedicated to helping and educating those new to the space, providing an essential service when it comes to avoiding scams. At this link above you can learn about the tool and how to use it.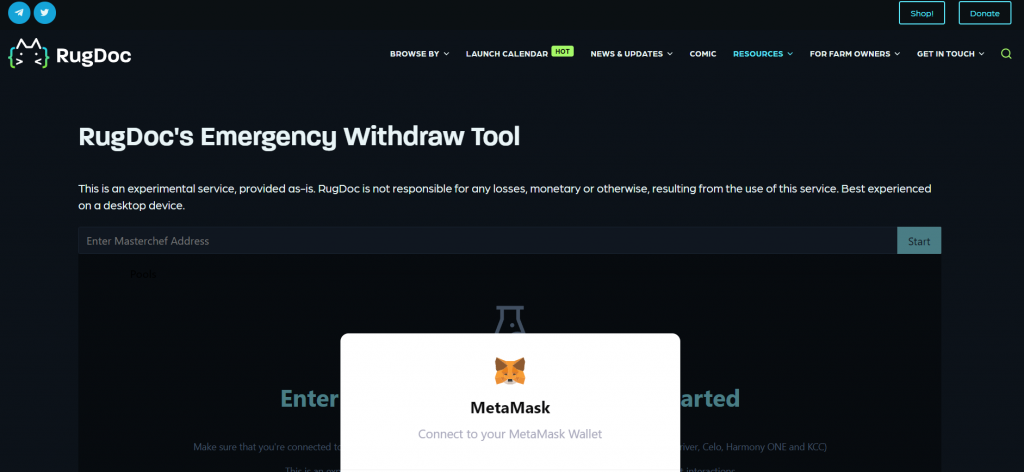 FAQs
---
Read also:

CaptainAltcoin's writers and guest post authors may or may not have a vested interest in any of the mentioned projects and businesses. None of the content on CaptainAltcoin is investment advice nor is it a replacement for advice from a certified financial planner. The views expressed in this article are those of the author and do not necessarily reflect the official policy or position of CaptainAltcoin.com