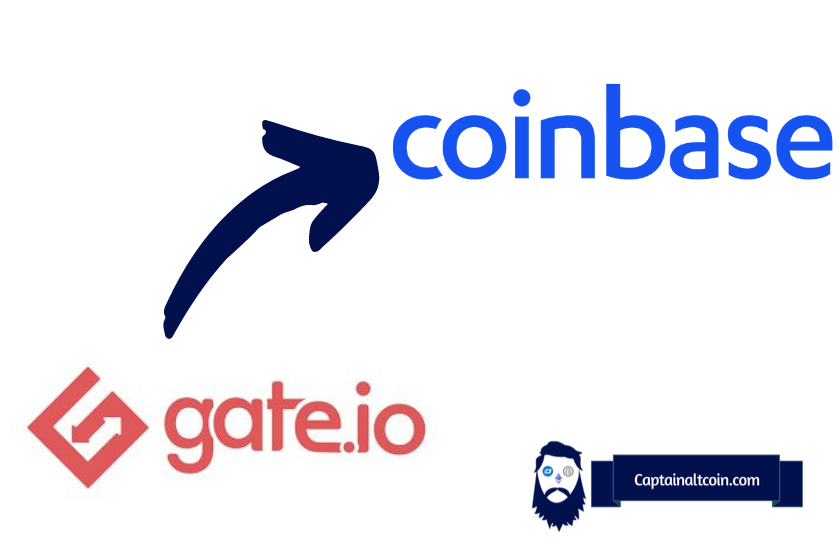 IMPORTANT WARNINGS
---
Trying to deposit a non-supported token may result in the loss of tokens.
Send a small test amount first
Beware when choosing the network which you want to use for sending crypto
Starting Gate.io Withdrawal Stage
---
If you ever used Binance, then you will probably not be too much of a stranger for Gate.io either. As one of the most known exchanges for newer projects to get listed before other bigger exchanges, gate.io is getting a great track record of finding good projects before they get listed at higher volume places.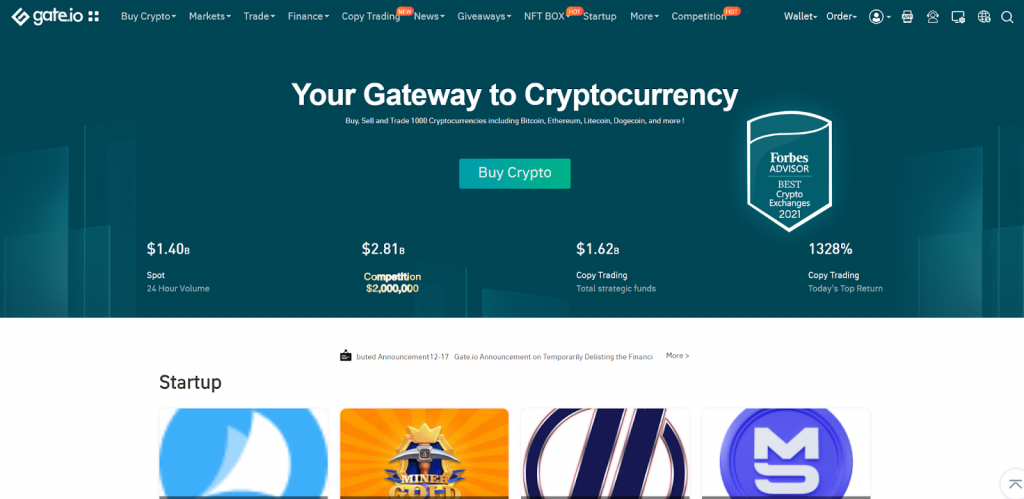 To start our transfer the first thing we will do is login into our Gate.io account. This will redirect us to the homepage. Click on the wallet button at the top right corner next to the order button and a drop-down menu will show up.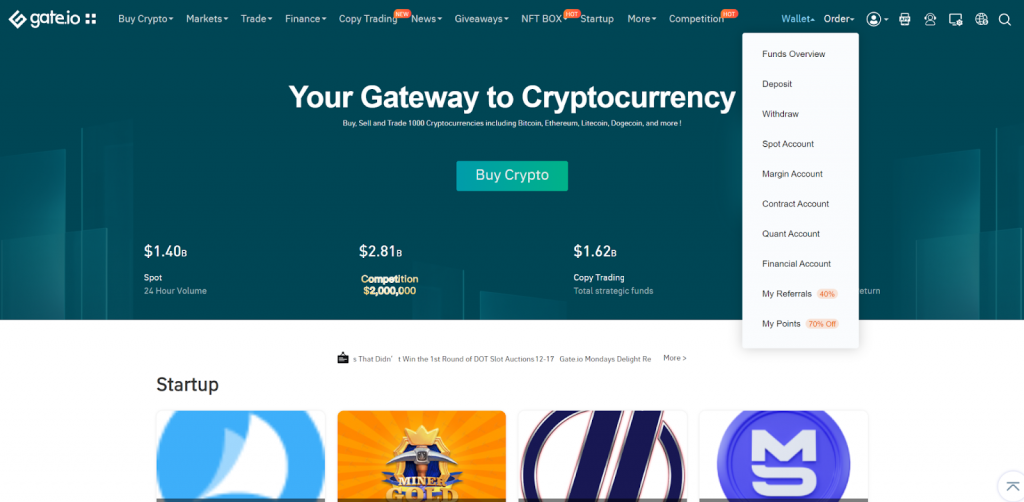 Here you will see the deposit and withdraw buttons. Click on the withdraw button since transferring money out of Gate.io also means withdrawing money at the same time, same action different words.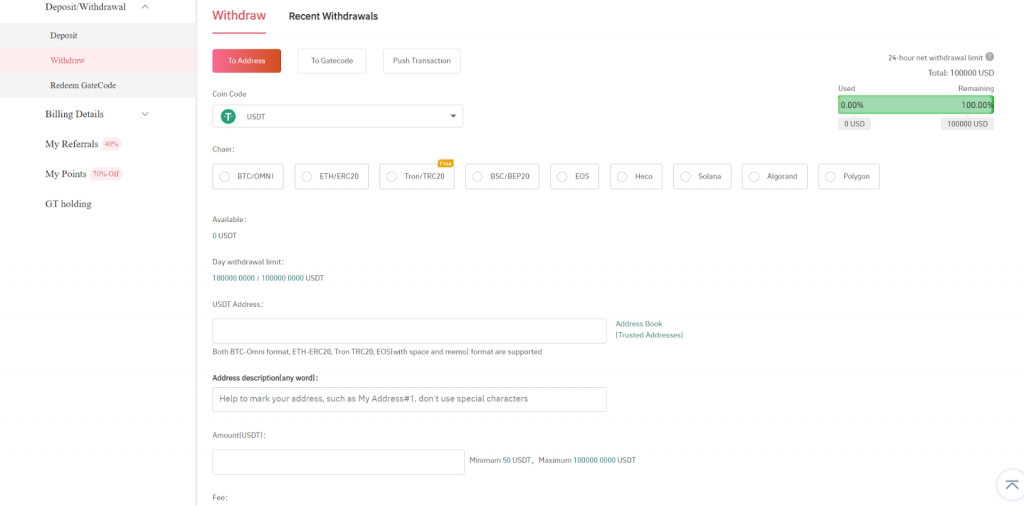 Here you will see the withdrawal page. You can select which coin you want to withdraw, click on the coin there on default, and a whole list will come up.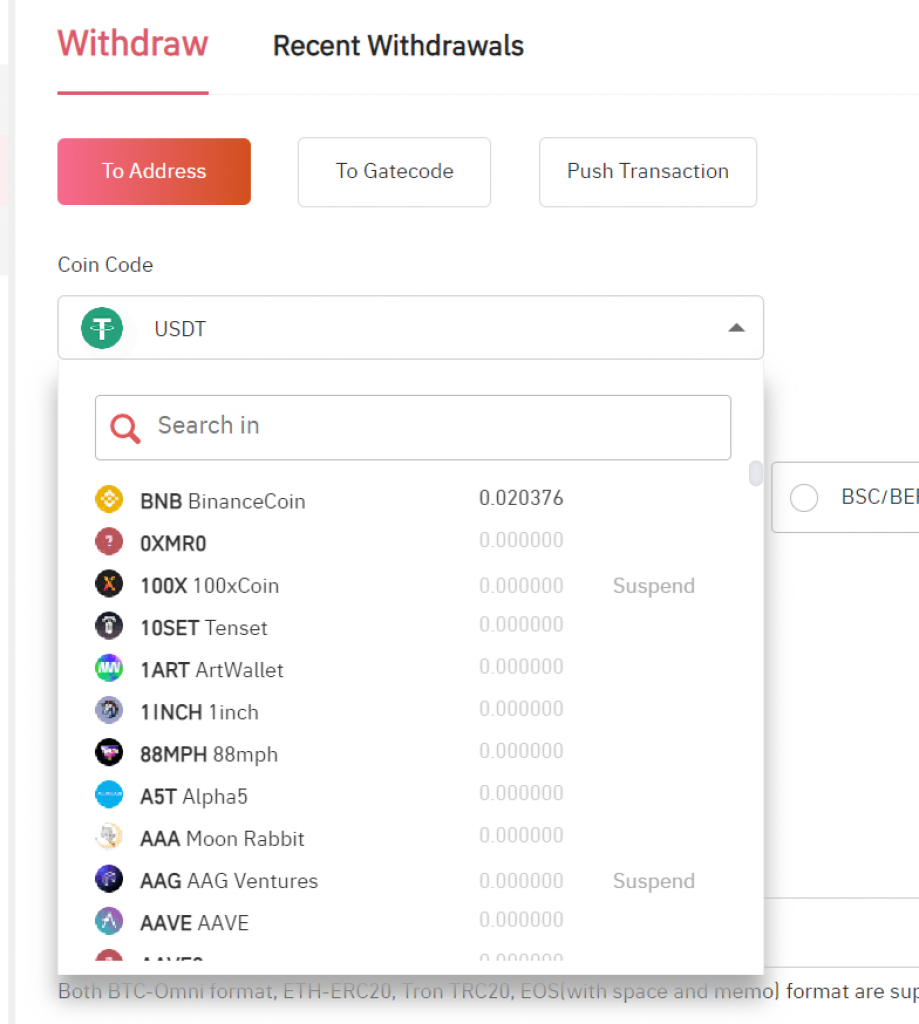 From this list, you can select which coin you want to withdraw. The ones with the amount in them will be shown at the top. If you have more than a few coins in your account, then you can use the search bar in order to find the coin you want to withdraw.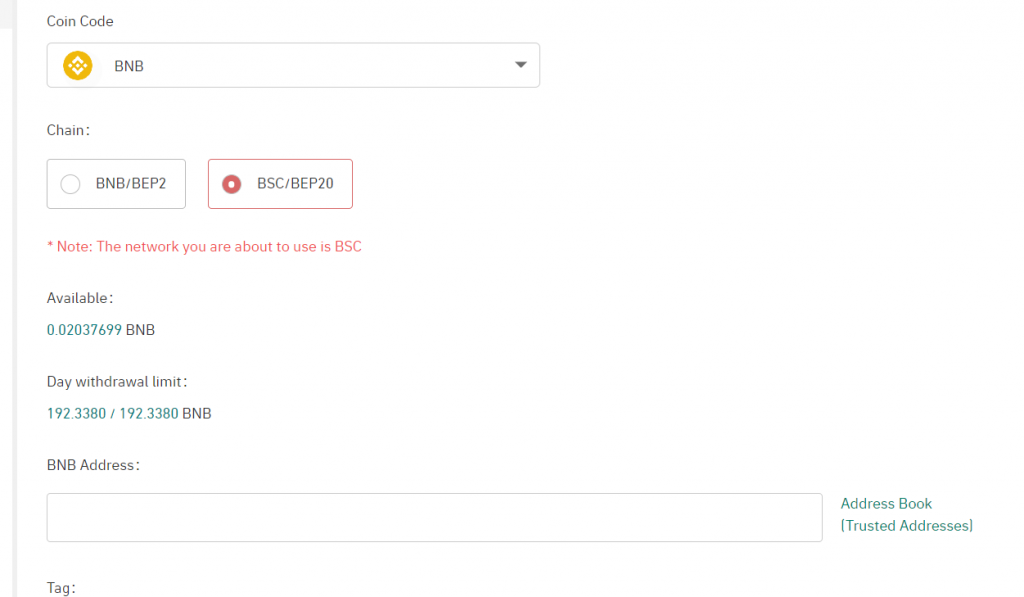 After you found the coin you want to withdraw, it is time to pick the network you want to use. It is not always easy to pick the network you want to use because it may not be available for all exchanges. BSC for BNB in this example is available in both, but you need to make sure that you have both networks for the same coin/token in both gate and Coinbase at the same time before you move on from here.
Now it is time to get the deposit address from Coinbase. So keep your Gate.io tab open, and move over to the Coinbase tab to see how we can get it.
Read also:
Getting the Deposit Address from Coinbase
---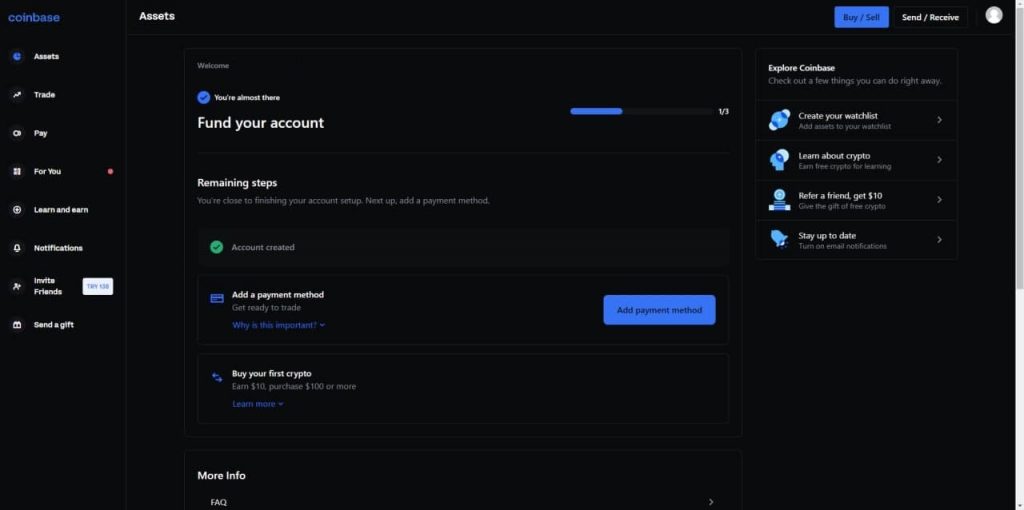 Open up your Coinbase account. You will see send/receive at the top right corner. Click on them to get the pop-up tab.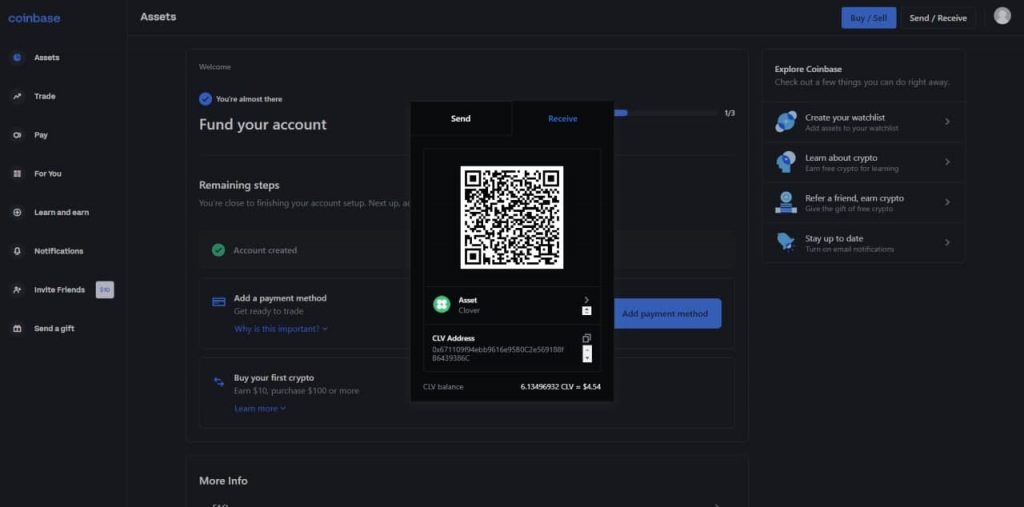 Here you can see both send and receive. Click on the receive button, and you will see a QR code and a default coin selected for you. Click on that coin in order to pick the same one.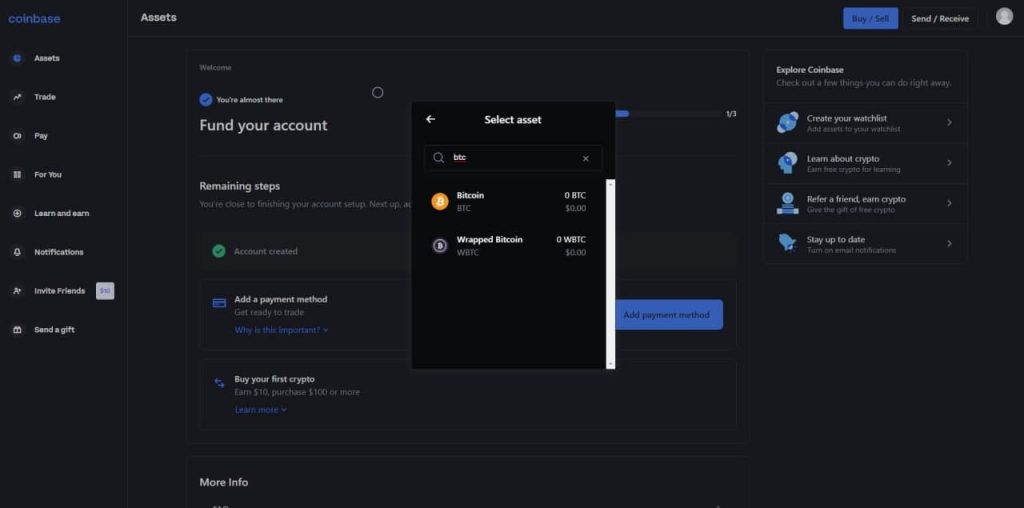 Here select the coin you picked at gate.io as well. Make sure that it is the same coin and the same network. Most of the time you could understand which network it is by looking at the address and see which type of address it is and which network it belongs to.

After you selected your coin, you will see the address you want to use over at gate.io, copy that and move back to Gate.io. It is suggested not to close this window right away, so you could come back after sending the coins and check if it has arrived.
Finishing the withdrawal at Gate.io
---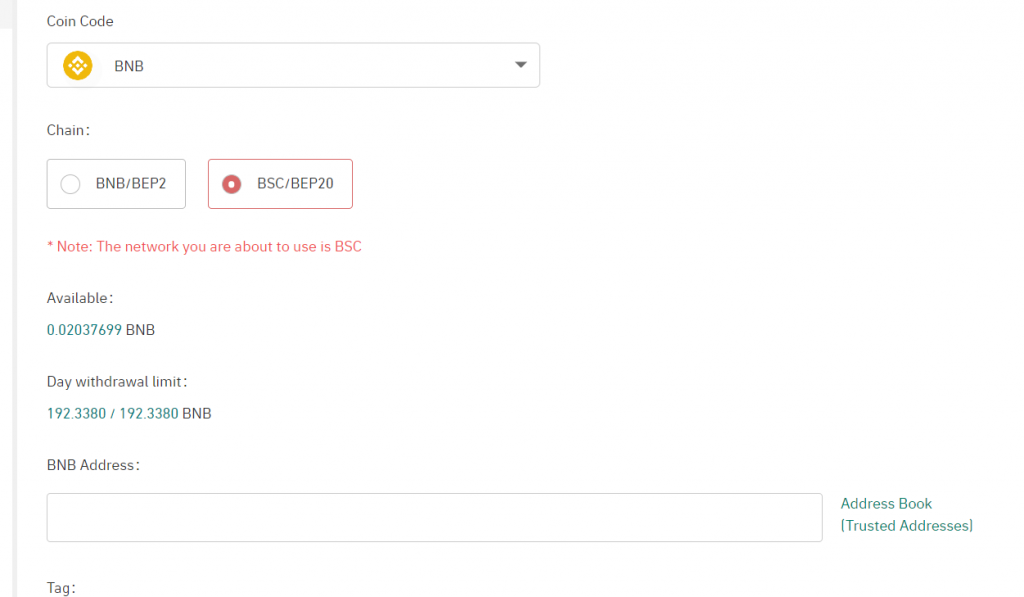 When you got the address, go to the address column and paste that there. It will show you the available amount you could withdraw and the withdrawal limit as well.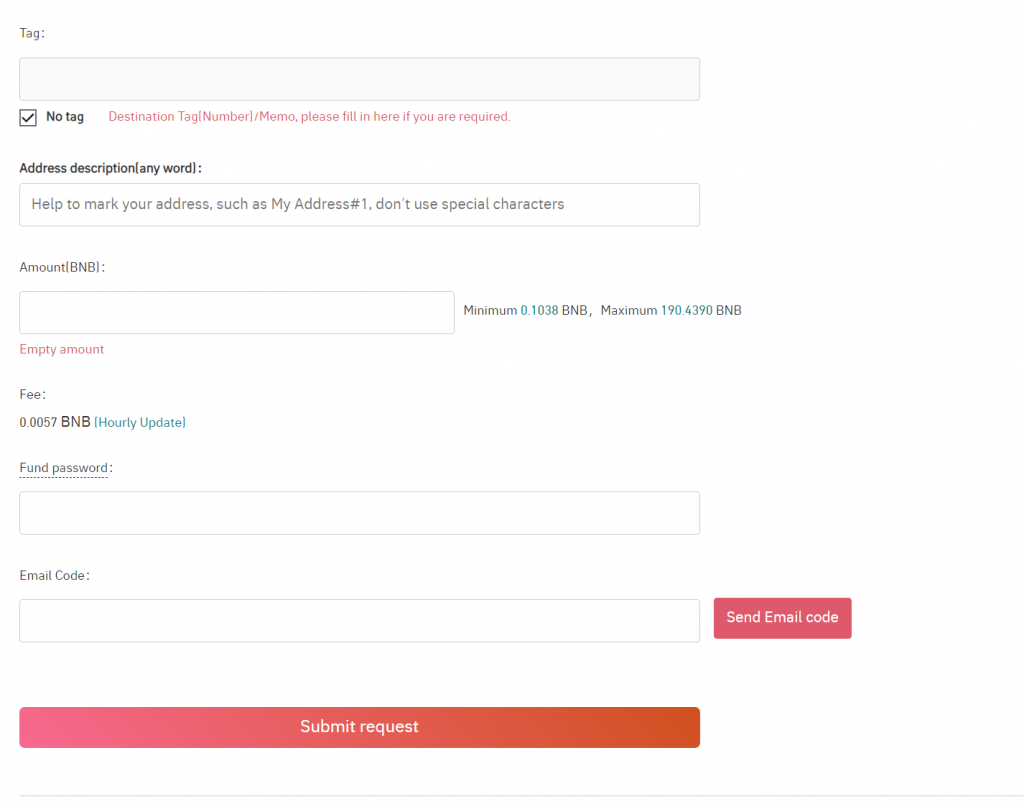 When you are done with that, you will be entering the amount you could withdraw, and the fund password that you registered when you first wanted to withdraw. Without the fund password setup, you won't be able to withdraw any amount. Then you will be required to send an email code to yourself and enter that as well.
👉 When all of this is over, you will be able to submit your request. It will take a while and then it will be sent over to your Coinbase account.
Make sure to double-check everything before you enter any information. Every day there are countless transactions with wrong information that get lost never to return again. The most common mistakes happen with network choices and wrong addresses, since the addresses are long, people only look at the start and the end, make sure to check all of it before you submit your request.

CaptainAltcoin's writers and guest post authors may or may not have a vested interest in any of the mentioned projects and businesses. None of the content on CaptainAltcoin is investment advice nor is it a replacement for advice from a certified financial planner. The views expressed in this article are those of the author and do not necessarily reflect the official policy or position of CaptainAltcoin.com