Both the Ledger Nano S and Nano X are hardware wallets that store your crypto assets' private keys.  
Coinbase is a crypto-asset exchange and, much like most exchanges, allows you to choose between storing your digital assets online in a wallet or offline in a device like Ledger Nano.
Get Ledger Now Register on Coinbase Now
Transferring Coins from Coinbase to Ledger Nano S or X
---
Before you can transfer crypto from Coinbase to your Ledger Nano X or S, you must first set up your device. Make sure you follow the manufacturer's advice in downloading the appropriate software and setting up the device.
1. Plug in your Ledger
---
Connect your Ledger Nano s or Nano X to your PC using the provided

2. Open the Ledger Live application and input your password.
---
If you have set up the Ledger device by downloading and installing the host software on your PC, this should be intuitively easy.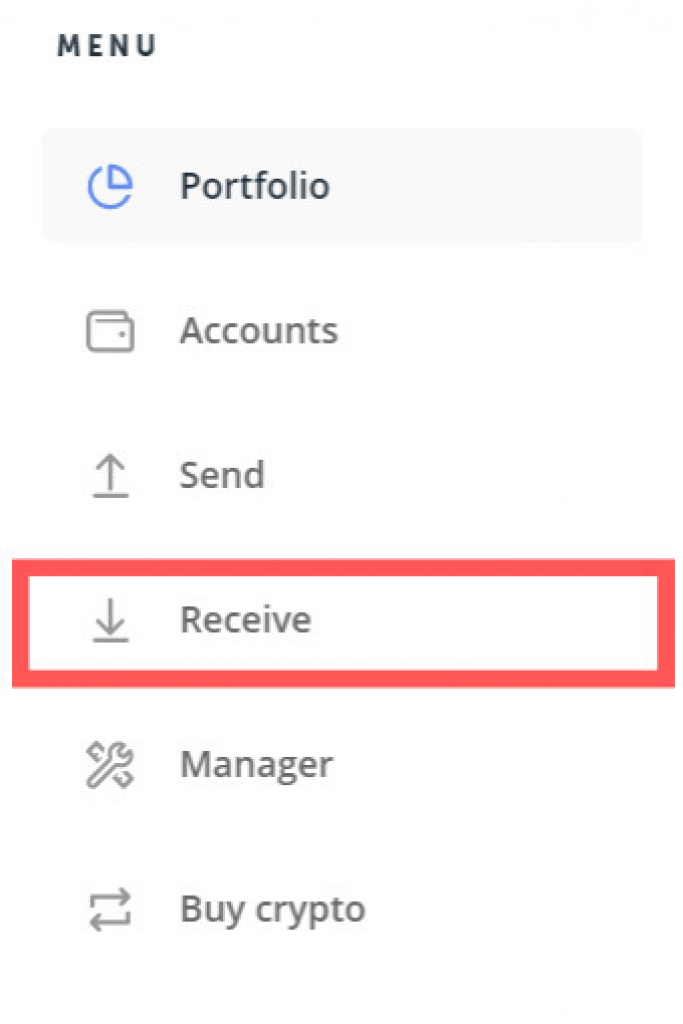 3. On the menu on your left, please select "Receive" A funds receipt screen will pop up.
---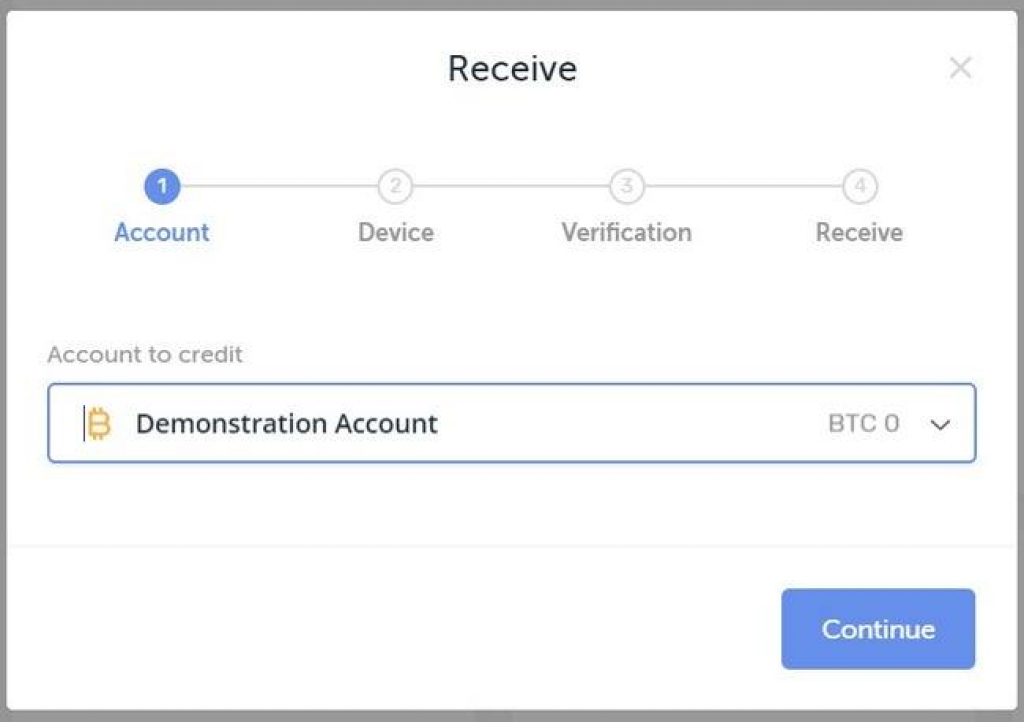 The pop-up screen will show you the steps for receiving funds 
4. Select the account you wish to credit 
---
The selection will entail selecting the account you wish to move your digital assets from and which specific digital asset or coin you want to move to your device. Please click on continue when done selecting the account and the currency
5. Open the right app on your Ledger Device
---
Your Ledger device has specific apps for receiving different digital assets you wish to store in it. Make sure that you select the correct app associated with that particular coin and select be pressing both buttons at the same time. Individual apps for each coin are installed when you set up the device.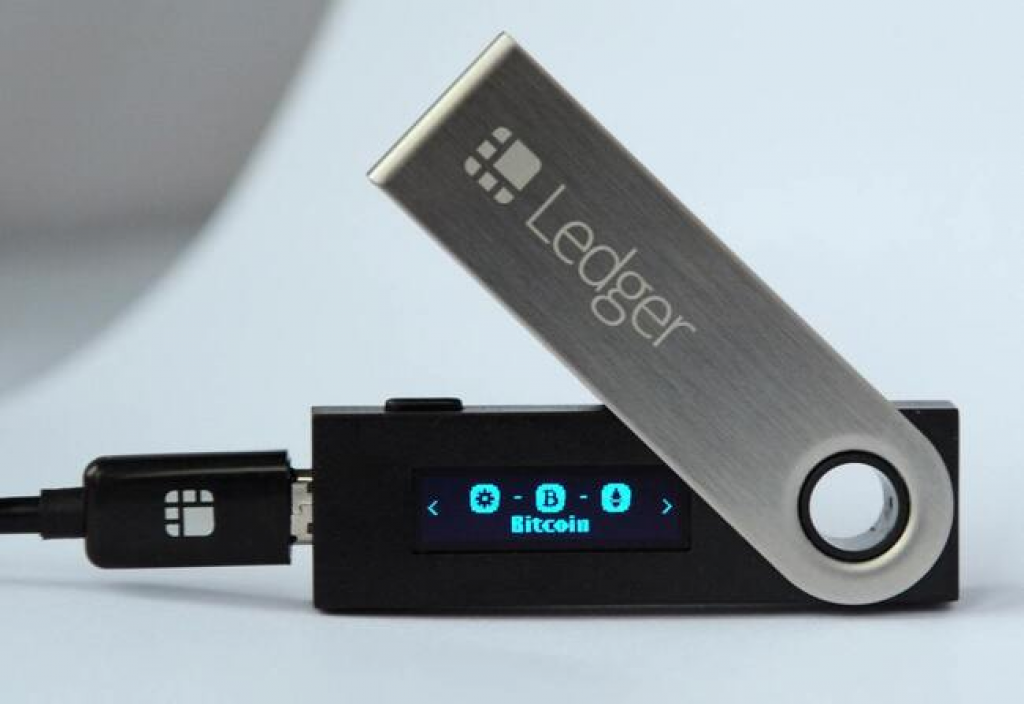 Your Ledger Live program will ensure that the Ledger device is connected to your PC and that you have selected the correct associated app in your device. Once this is done, click on the "Continue" button on your PC.
6. On the "Verify address on device" prompt, select "Continue."
---

7. Manually confirm that the Address in both the device and the Ledger Live app is identical.  
---
The confirmation needs to be done manually to ensure that your online wallet's addresses and one on your device are synched.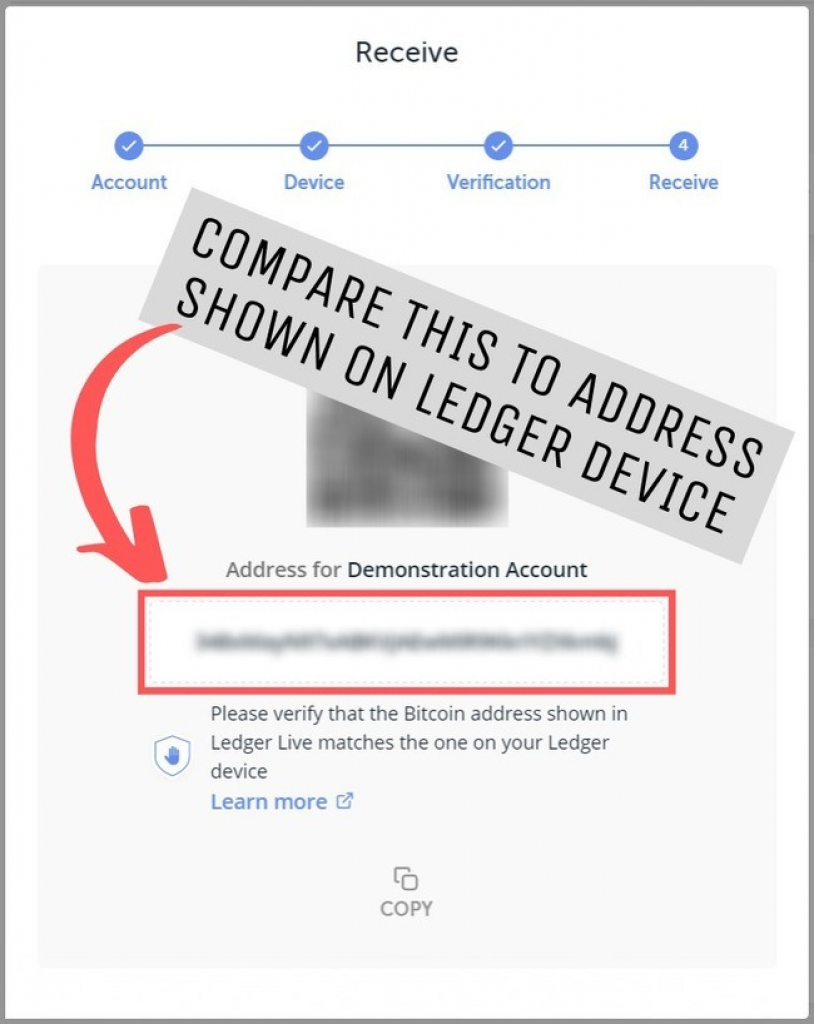 If they are identical, press the button on your right on the Ledger device.
8. Ledger will Confirm
---
Your PC application, Ledger Live, will confirm if you have completed this operation. Hit the copy button to copy the address.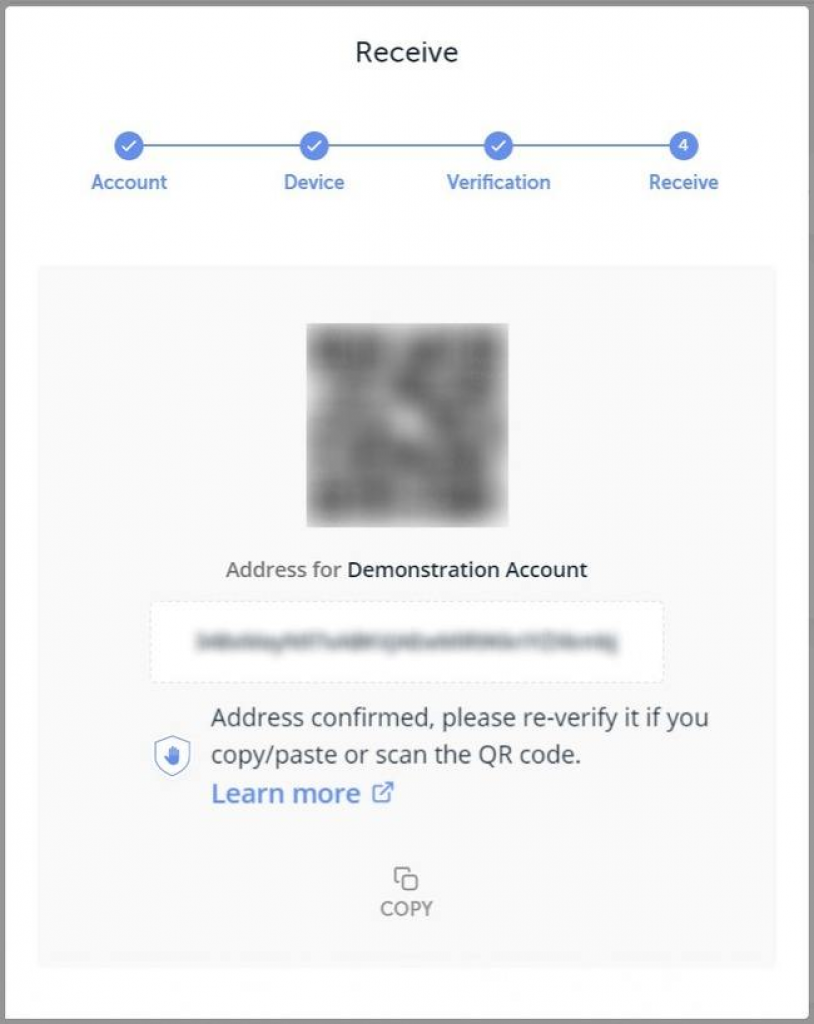 9. Log in to Coinbase
---
You have completed getting your device ready to receive coins from Coinbase. Please sign in to your Coinbase account to send the coins to your Ledger device.
10. At the dashboard, select "accounts."
---
On the Coinbase dashboard, select "Accounts" to access various online wallets you have on the website.
11. Select a Coinbase 'wallet.'
---
Coinbase and other exchanges have separate wallets for different coins. Since we are moving Bitcoin, select the "My wallet" with an Orange colored emblem with a "B"

in the middle. In our case, since we are sending Bitcoin to our Ledger device, click on the "Send" button below My Wallet.
12. Enter your Ledger Address
---
Being a Cold Offline wallet, the Ledger device has its own address that was provided to you earlier. At this point, you will enter this into the "Recipient" box and fill the next box with the number of Bitcoins you wish to transfer to your Ledger device. Alternatively, you can also enter the amount in dollars worth of crypto you would like to move to your device. Either will work. Alongside you can also add a note in the following box if you wish to do so. The note will serve as a reminder for recordkeeping. Hit Continue.
13. All done…if you want to be
---
This concludes your Bitcoin transfer from Coinbase to your device. You can find out more about the transaction by clicking on the "View Details" Button. The TX-ID listed there will show you the track your Bitcoins will take to transfer from Coinbase to ledger Nano X or S and when it'll arrive.
Get Ledger Now Register on Coinbase Now
Read also:
FAQs
---
Why Move Coins Off of Coinbase?
---
Hardware devices are safer than storing your keys online since they are offline and virtually impossible to be hacked into.  
Security breaches are always possible with online wallets. No matter how safe an exchange or other platform your online wallet is located, the best two options for secretly storing your digital assets are a paper wallet and a hardware wallet. For someone who regularly trades in crypto assets, a paper wallet may be too cumbersome, and thus a device like Ledger Nano is ideal for storing your digital assets.
I Don't See My Coins On My Ledger. Where are they?
---
The speed at which your coins get transferred from CoinBase to your device depends on the rate at which the Bitcoin Blockchain processes transactions. It is possible to track the progress of your coins from Coinbase. However, using the view transaction in your transaction details.
Once you click on your "View Transaction" link, it'll take you to a Block explorer where you can view a block (in the Bitcoin Blockchain) being processed.
What Does It Mean When Ledger Says the Transaction is 'Pending'?
---
The Bitcoin Blockchain transaction is not instantaneous, and the transactions get processed in a batch or a block. An average block takes about 10 minutes for Bitcoin to confirm that your coins have been moved. You can click on "View Transaction" It will take you to a stream like this to watch as your transaction gets confirmed.
What Does It Mean When Ledger Says the Transaction is 'Confirming'?
---
The Ledger's status node awaits confirmation, and as soon as it receives a confirmation from at least one node, it changes the status from "Pending" to "Confirming" A block confirmed with the batch of transactions within that block needs to be confirmed by at least 51% of all nodes out there.
What Does It Mean When Ledger Says the Transaction is 'Confirmed'?
---
 Transaction "Confirmed" meaning that the block with the transaction in which your coins were transferred from Coinbase to the Ledger device has been added to the blockchain, and a subsequent two more blocks have been further added to the chain. An average time for confirming a block is about 10 minutes, so in about 30 minutes, the Ledger Live website will mark Transaction as Confirmed.
Is Ledger live a wallet?
---
Ledger Live is simply a hardware wallet interface app that works with your Ledger Nano S or Nano X device. The device itself is the wallet, and all your crypto assets are stored in the cold wallet offline.
Can you sell from Ledger Live?
---
Yes, you can sell your crypto assets from Ledger Live directly and need not move your crypto assets to crypto exchange to do so.
Can I buy crypto on Ledger Live?
---
With the recent collaboration between Ledger Live and Coinfy, you can purchase, sell, and swap your crypto assets as if you were on a crypto exchange.
Do I own my bitcoin on Coinbase?
---
You own anything in your wallet on Coinbase. Like you hold fiat money, but for safety and security, you store your fiat money in a bank account, you keep your Bitcoin in Coinbase's wallet.
Should I keep my bitcoin in Coinbase or Coinbase wallet?
---
You will store your bitcoin in the Coinbase wallet. It is a free app available to the public, and anyone with a computer /smartphone and internet connection can do so.
If you have a choice between keeping your Bitcoin in a hardware device like the Ledger Nano and keeping it in Coinbase Wallet, it is better and safer to store them in your Ledger device.
What is the difference between Coinbase and Coinbase wallet?
---
Coinbase is a crypto brokerage and exchange. It has an application called Coinbase Wallet where you can store crypto assets. You are not required to have an account on Coinbase to be able to use Coinbase Wallet. 
Conclusion
---
Using an offline device like Ledger Nano S or Nano X to store your cryptocurrency is a wise choice in a market where the value of a cryptocurrency is consistently rising, and the online wallets act more like a honeypot for hackers.
With the availability of options to buy, sell or swap your cryptocurrency right out of your Ledger device, using the Ledger Live app is an additional incentive to store them in the offline device and never having to risk keeping them on an online wallet.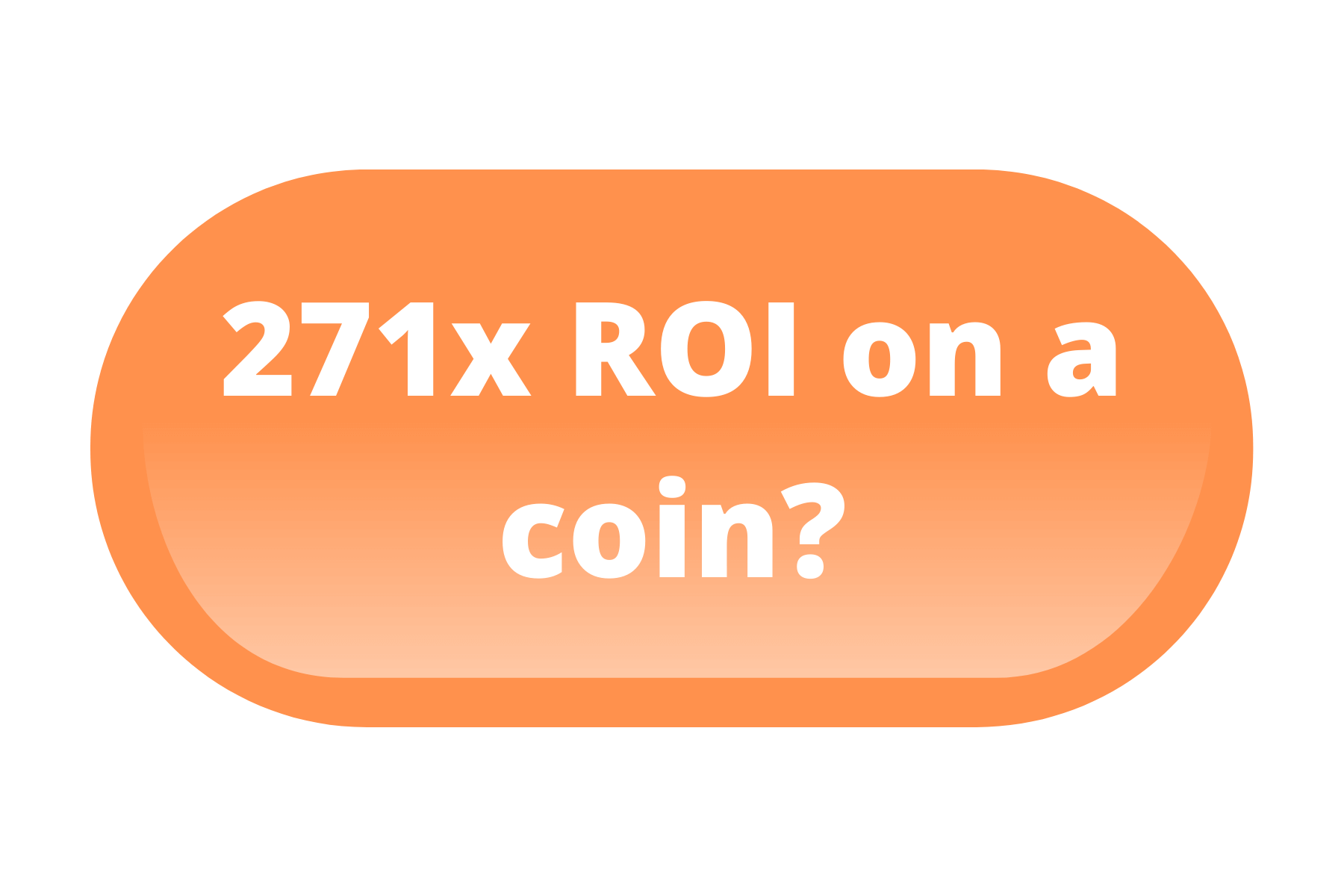 CaptainAltcoin's writers and guest post authors may or may not have a vested interest in any of the mentioned projects and businesses. None of the content on CaptainAltcoin is investment advice nor is it a replacement for advice from a certified financial planner. The views expressed in this article are those of the author and do not necessarily reflect the official policy or position of CaptainAltcoin.com