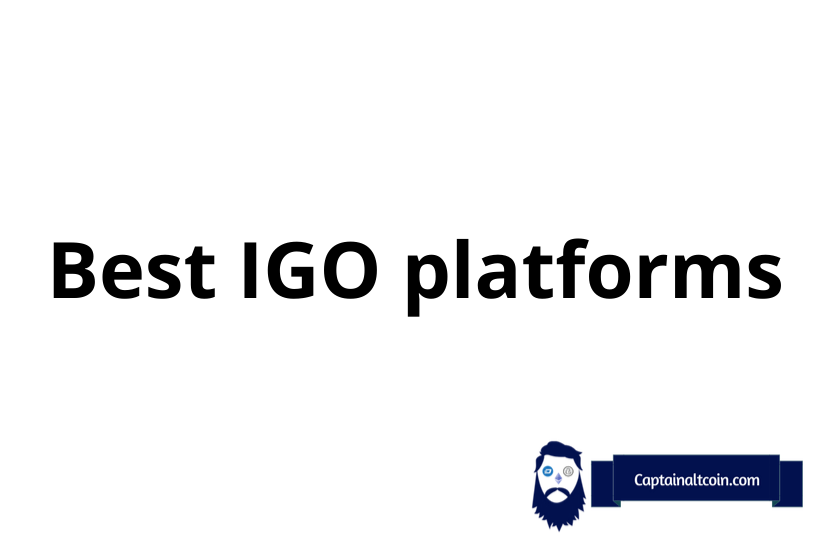 What is IGO?
---
Offerings are a way to start in today's crypto world. Compared to back in the day when projects simply just released their wallets and started, for the past 4 years starting with ICO craze, most projects start with an offering. ICO, IEO, IDO, and many similar methods are out there. IGO is simply the new way crypto games offer their project tokens before the start is released for a cheaper price than the initial release price will be.
This way if there is any game that will release you believe in, you get to invest earlier than anyone else. This will also allow you to take advantage during the early release rush. It also allows greater returns for a short period of time as well. Which could be used to turn into bigger long-term profits if you want to continue playing the game and not just be an investor for the token.
With games like Axie having hundreds of dollars per Axie, it became very obvious for everyone involved that getting in early meant incredible profits if the game went viral. However not every game could become Axie either, so investing carefully is advised. In order to participate in these IGO's, projects use things called "launchpads" which is where the IGO gets listed, and you invest from there. Today we will take a look at the best IGO launchpads to check.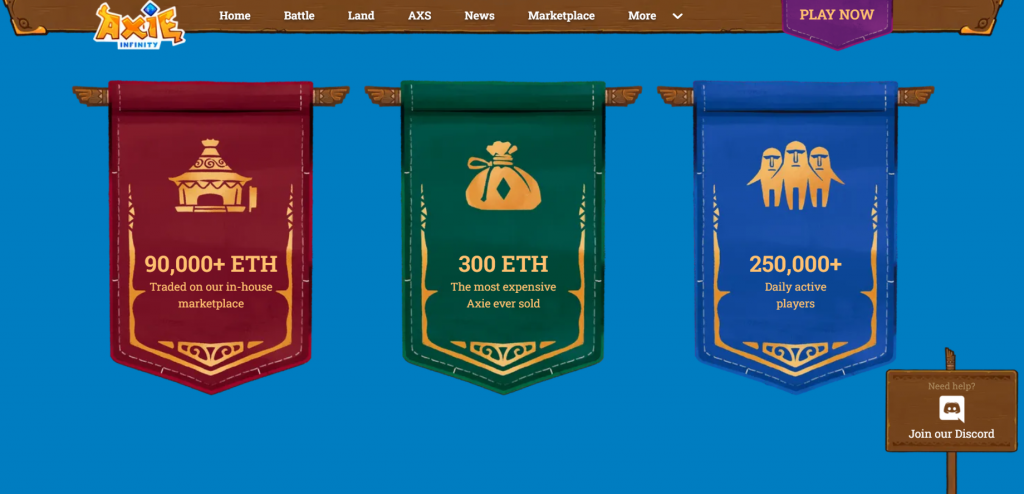 Launchpad #1 : Seedify
---
Seedify is first on our list. It is one of the better-known launchpads for IGO-specific offerings. It is a great game release platform. They do not just force anything on their investors. It is a decentralized launchpad, where the community decides what to fund. This way they get a saying in what they choose to fund. Plus DAO funding, establishes a lot more direct results.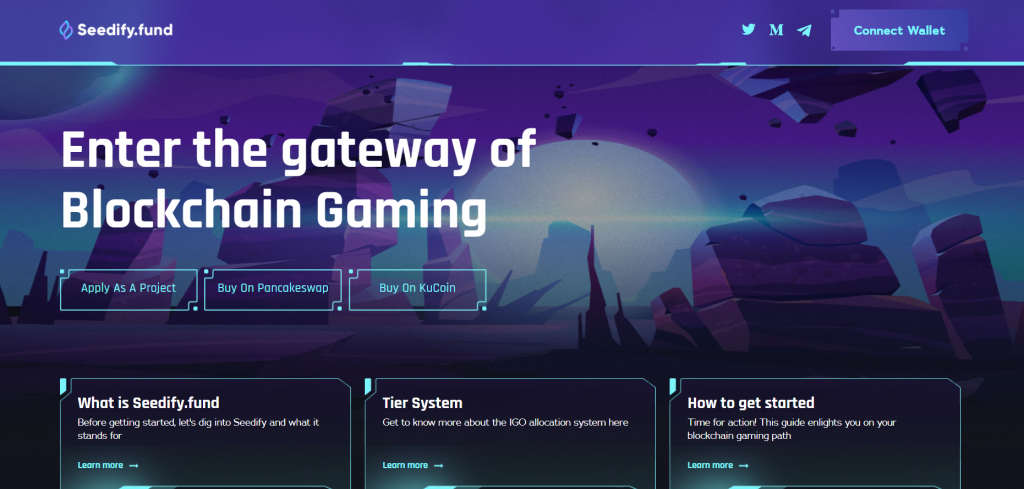 How does Seedify work?
---
In order to fund anything on Seedify, you need to buy their token SFUND which will allow you to vote on projects, and invest in them as well. You can either stake it to make a profit directly, just like in any other DeFi platform for a passive income. Or you could use it to invest in the projects you see fit, that way you get to also value SFUND further as well by using it creating a utility for the token. 
Launchpad #2 GameFi
---
GameFi does gamify the launchpad business. They are not only allowing projects to get funding, but they are turning it into a fun game as well. It has so many different layers of participating, plus a leaderboard as well. Their design resembles all those browser games we played years ago (and some still do).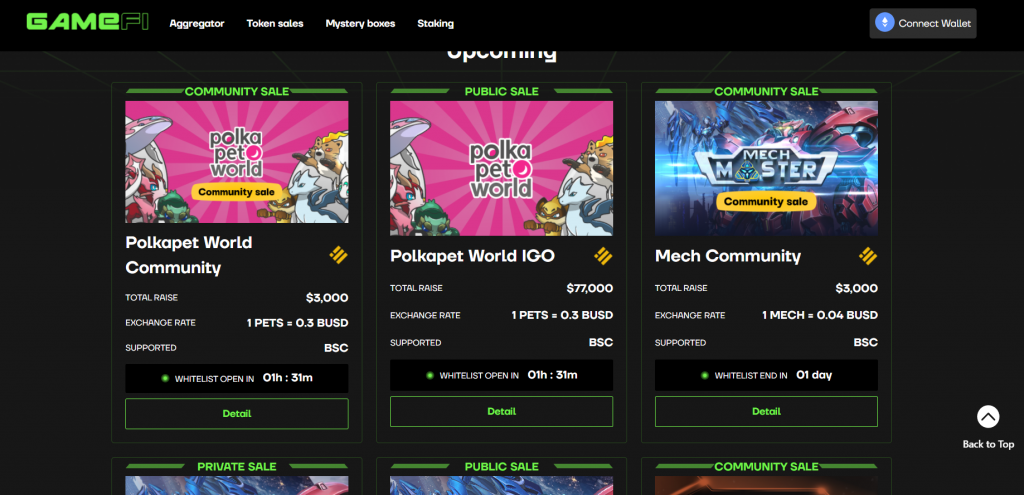 It is a finance-related business and yet it still feels like a game whenever you join the fun going on. They have different layers and methods of investment for the same projects as well. They have also helped projects get funded more than any other launchpad as well. 
How GameFi evaluate projects
---
In order to participate in a GameFi IGO, you need to first stake GAFI on their website. This will allow you to increase your level. You start with nothing and upgrade to Rookie by staking GAFI, and then you have Elite afterward, then Pro, and lastly Legend. Each group has its own advantages, and that requires you to have more GAFI and stake it more.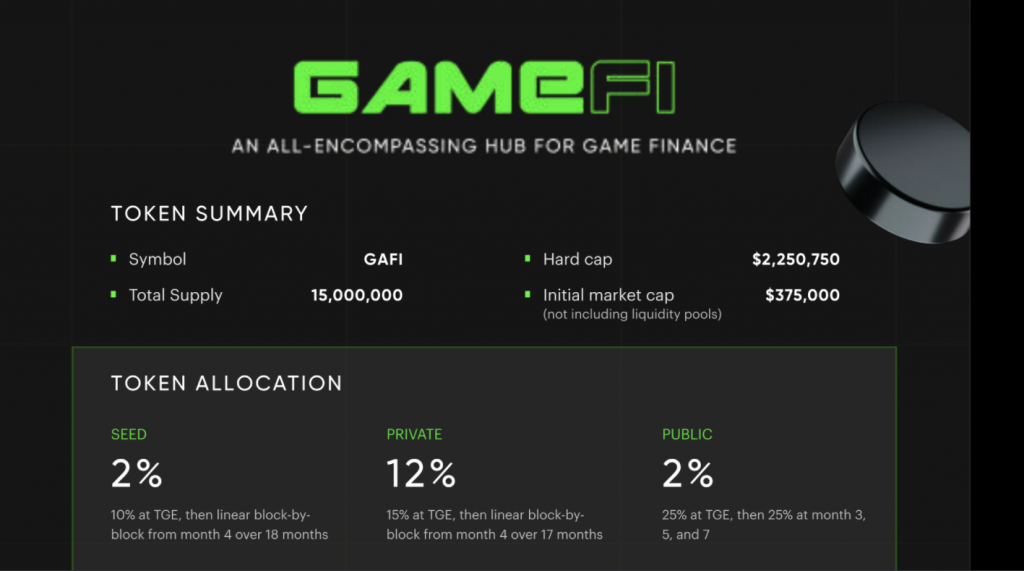 There are also a few different IGO methods, from community to actual IGO to even a private sale if the project wants to. On top of this, you could buy mystery boxes as well. Buying a mystery box allows you to invest even more to IGO as well, more than allowed. That way you end up with NFT of the game AND also get to invest even more to the token of the game.
Launchpad #3 Gamestarter
---
Similar to Kickstarter, Gamestarter uses the NFT element to promise gamers something in-game related to raising funds. The amount you would like to spend changes based on the item you would like to play in the game you would like to get. Obviously, there is a high-end limit, but it does have as low as a few cents at the bottom if you want to participate.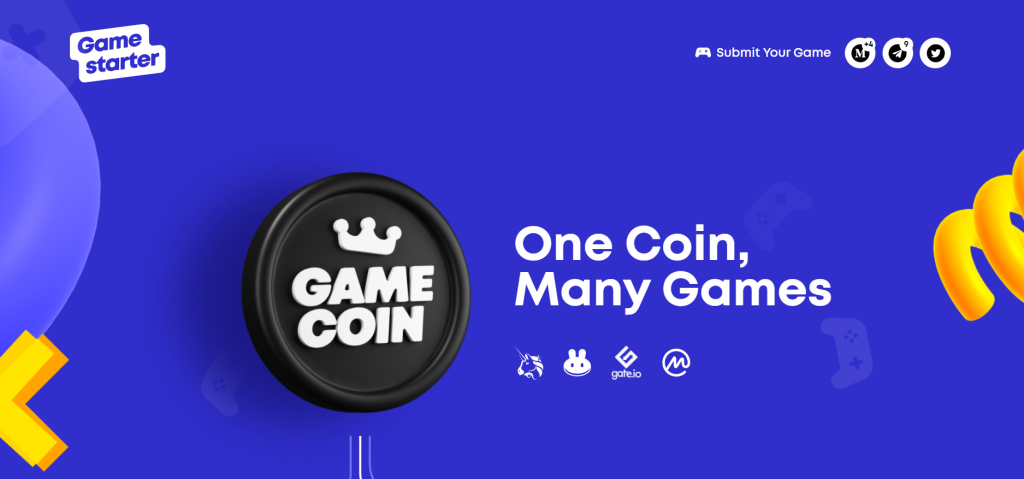 It is exactly as you imagine it, the higher the amount you pay, the better items you get, and the better you are at the games. This is how indie game developers can fund their game development and release their projects, it is not exactly token-based but more like project-based. It works for mainly gamers instead of investors, of course, you can still sell the NFTs you get if the game becomes very popular and the items become popular as well.
Launchpad #4 Enjin Starter
---
Evident from the name Enjinstarter is the launchpad for all games in the enjin world. Known for vast mmorpg and bigger game capabilities and highly integrated game modules, Enjin is not just for simple games but complex ones as well. As fun as Axie is, it is not one that would be played by millions if it wasn't profitable (or maybe it would be, we all played angry birds didn't we).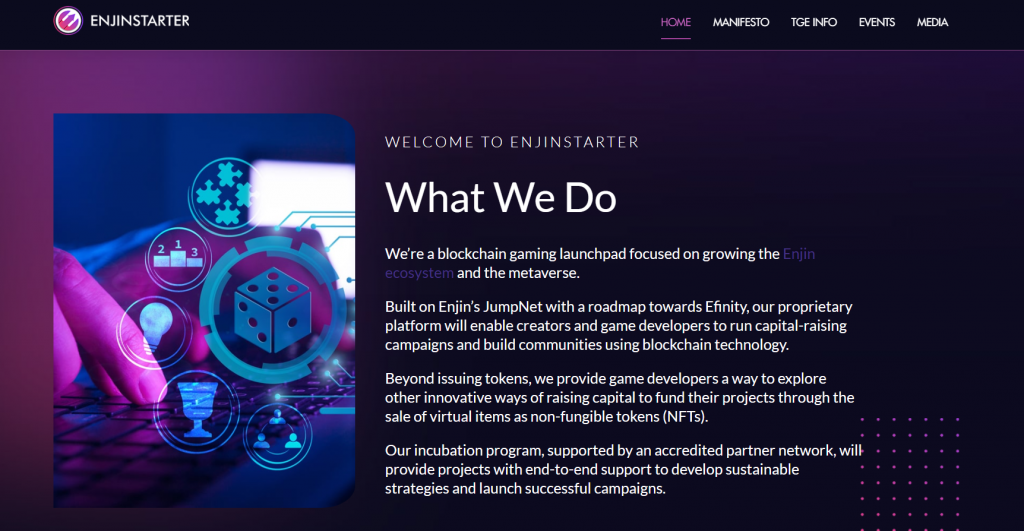 However, Enjin provides much more complex games, MMORPG games like WoW style where you could consider the most important items in the game as NFT so that you could sell. Eggs and boxes and so forth all being sold on Auction House in-game to make Engine for a profit. You could find videos of people playing it for 10 hours, grinding dungeons, and making a profit by simply playing the game non-stop all from their loot drops.
Enjinstarter allows these types of game projects to get funding from early investors. Game developers take the money and build the game from that fund, while the investor starts with great items so that they could start grinding for profitable items on the early game without having to worry about all the grind they will need to get there. Sometimes it is not fun to start at the end level, however, it certainly is a profitable one for this context.
Read also:
How to evaluate a good Initial Game Offering (IGO)
---
Evaluation #1: Launchpad Holding Requirements or Tiers
---
Know which type of IGO you are getting into. It could be rated, it could be fixed, it could be multiple choice, it could be NFT based. Basically, there are many different types of IGO's and you need to know which one you are getting into. If you have a preference, the other types will not be looking attractive. Plus deciding if you want to be a simple investor, or also a gamer will make the biggest difference when choosing the requirements.
Evaluation #2: Allocation Type
---
Allocation means how much of the IGO you can participate, one person can't buy the whole IGO, which means you will have a limit, also there could be more participants who in total could be trying to buy more than what is offered, which is why many IGO's have lotteries. If it is lottery-based then you will hope to win so that you could buy into the IGO, and if it is not then you will have to be careful about first come first serve and be fast while spending more than what you normally would get in.
Evaluation #3: Holder Benefits
---
Every IGO offers something different to the holders. Some give items, some give NFTs, some give more tokens. Check what the benefits are for a holder, and participate based on what your desired benefit options are. Most IGO's offer ways to profit until the whole system is released, so that investors could profit while waiting, to make sure that the returns are worth the early investment.
Evaluation #4: Platform ROI
---
When you are picking a launchpad, one of the most important aspects is making a profit. So did the platform make a profit for the previous IGO investors? If you check how the previous projects did, then you could have data that shows you how much success rate that launchpad has. The better profits in the previous IGO's mean a better chance for profit in the future ones as well. 
Evaluation #5: Funds Raised and Number of Token Generation Events
---
How many projects have been offered in that launchpad, and how much they have collected total. Aside from just making you a profit and checking the previous profits, we also need to make sure the IGO launchpad you are picking should be favored by the highly funded projects as well. If projects that are collecting millions of dollars do not pick that launchpad, then more often than not it is not a good launchpad to pick either.
Evaluation #6: Holder Value – ROI *Fund Raise/number of Token generation event
---
Holder Value is basically the stat that shows how much the holders own in that specific IGO. This way you get to see how much that attention and money gets. Sometimes twitter follows, Reddit posts, bitcointalk campaigns all mean nothing when there is no money going into the project. With holder value you double-check the value even after IGO ends and staking starts, to make sure you are in the right place.
Evaluation #7: Notable Gaming IGO's
---
When you are looking for projects, you end up sometimes chasing them to unknown and unproven launchpads. It is highly suggested to not participate in IGO's that are in shady-looking launchpads. This is why instead of chasing projects to launchpads, prefer to follow launchpads and find projects in them. The launchpads we have listed are the most known ones. You could keep following them to find good projects. 

CaptainAltcoin's writers and guest post authors may or may not have a vested interest in any of the mentioned projects and businesses. None of the content on CaptainAltcoin is investment advice nor is it a replacement for advice from a certified financial planner. The views expressed in this article are those of the author and do not necessarily reflect the official policy or position of CaptainAltcoin.com