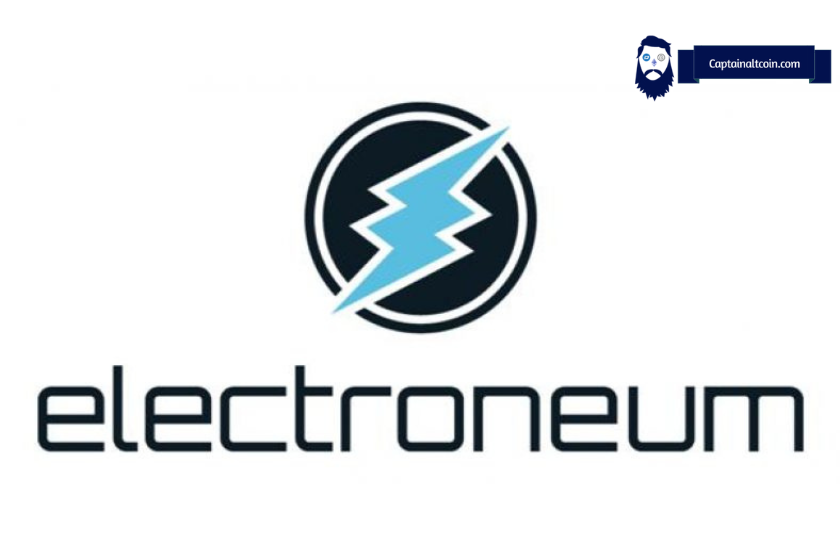 Electroneum is a cryptocurrency that launched back in 2017 to some serious fanfare. The British-based project impressed more than 300 thousand early investors, promising to make strong moves into the industries of mobile gaming and online gambling, and later on switched onto general payment processing and the gig digital economy. Overall the fanfare has died down a bit, and the project has lost some of the initial hype that saw it collect $40 million USD from its investors.
While Electroneum isn't as popular in daily crypto circles and is, for the most part, seen as a "shitcoin," there certainly are new developments around the token.
Project developers are active across various crypto-focused conventions, and major trading platforms are adding ETN tokens to their trading portfolios, signaling that investors (both new and old) are still looking into ways of acquiring this cryptocurrency.
✍️ Probably the biggest reason people have for getting Electroneum is its "mobile mining" gimmick which functions sort of like a faucet or even an airdrop by allowing people to have ETN tokens dripped into their accounts just by keeping their phones online.
All of this clearly shows that creators of Electroneum want to provide their tokens to the "underbanked" and those who are willing to keep their ETN "miners" active in crypto exchange for a relatively small but consistent monetary award.
For their network, Electroneum intends to create cross-chain smart contracts. In order to explore further use cases for ETN adoption, Electroneum is moving on a new route toward smart contracts.
Even with the overall simplicity of this system, investors still need to have an ETN wallet capable of storing their tokens. So, where to store Electroneum? We'll be checking out what options the average ETN owner currently has to help him manage his holdings.
Best Electroneum Wallets
---
Electroneum Wallet Manager
---
Electroneum Wallet Manager is your place to start thinking about ways to store your Electroneum. In order to create your EWM account, you can either use your active Facebook account or enter an e-mail/password of choice and agree with the Terms and Conditions in order to have the Electroneum website create your very own Electroneum ETN wallet.
The second option will require you to activate your account through an activation link that will be sent to your e-mail. Once you click this link, you'll need to perform a simple action (select a proper shape) to confirm that you are human, and your account creation will advance to the next level.
Here you'll be asked to enter some of your basic information, including your title, name, surname, nationality, country of residence, the current timezone, mobile number code, and mobile number. It is important that the information you provide is correct, as Electroneum may use it to verify your identity at a later date.
After confirming your data, you'll be led to a screen that will help you create your PIN. This 5-number PIN will be used to verify your logins and confirm transactions. The final step of the process will be the "security notice" section, where the team will remind you of some security practices you should always keep in mind when handling your ETN tokens (like not installing fake browser plug-ins, not accepting calls, or sending data/funds to people pretending to be Electroneum representatives or visiting the proper website to avoid getting phished).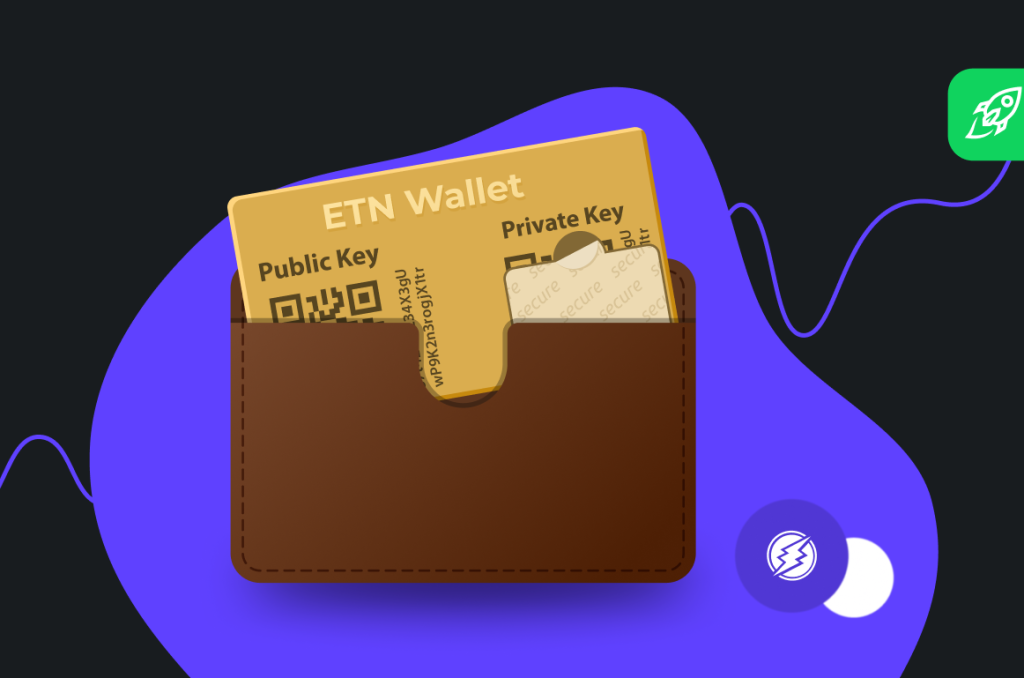 The next step will require you to perform KYC/AML verifications that will let Electroneum know who you are before unlocking your account.
KYC & AML regulations require all Fintech companies like Electroneum to know some information about their customers; the level of information you'll have to provide depends on your financial activity. These verifications are done with the help of Yoti identity services provider; an ISO27001 certified digital identity service which allows you to prove your identity without the need to share your driving license or passport each time.
This creates an element of distance between Electroneum and your data, as the company can trust you are real without looking into your information directly.
To use Yoti, you'll need to download the official app from Google Play Store or Apple App Store to your mobile device and create a Yoti profile.
This process is relatively simple, and Yoti provides a quick guide on how to complete it here. Once your Yoti verification is complete, you'll have full control over your very own Electroneum account, which is now ready to store ETN tokens.
Further managing your holdings can be done through one of the following:
Electroneum Wallet Mobile App
---
The mobile app is the originally envisioned way of managing your ETN tokens. The number of people that have access to Android phones and at least 3G internet is growing by the day, which made Electroneum developers realize that this is probably the best market to try and focus their efforts on.
It's simple to download and set up and offers a simple and intuitive interface that no one should have problems with. The app allows its users to "mine" Electroneum and has seen an iOS version released a couple of months back. You can also use this app to send/receive ETN coins. All you need to do is download the app and log in to your above-created Electroneum account.
Note that mobile phones are quite susceptible to malware, phishing, and viruses. Therefore your mobile wallet will be as secure as your device is.
Additionally, mobile "mining" (which is basically a form of cloud mining) can drain your battery and will slow down your phone while active. Regarding Electroneum's mobile mining app (app is powered by a revolutionary instant payment), there have been reports of the app being inconsistent and crashing constantly.
Interesting read:
Electroneum M1 phone
---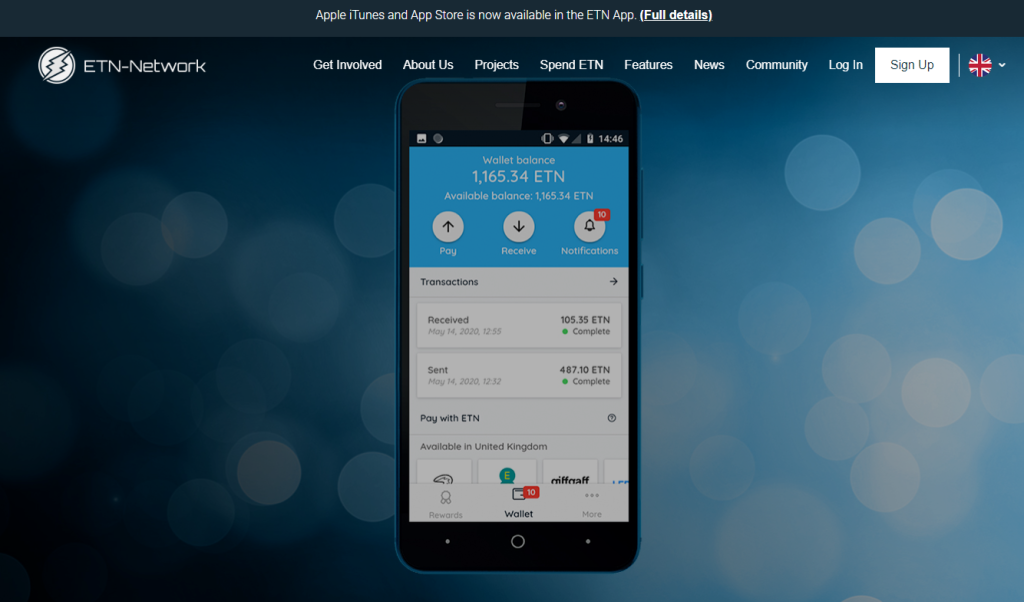 If you so desire, you can purchase a fully Electroneum-ready phone from the website of company to manage your ETN holdings.  
The device is called M1 and, judging by its features and its price tag is clearly aimed at the lower spending bracket of the world's population. The phone itself is very rudimentary, running the Android 8.1 Go operating system on a 1.3Ghz quad-core processor and an unnamed amount of RAM. With its 4'5'' screen, 8 gigs of built-in storage, ancient 5MP rear/2MP front camera combo, and a rather pathetic 1600mAh battery, you won't be seeing this device competing with your Samsung Galaxy and iPhone X anytime soon.
But Electroneum never had this as their goal; they clearly wanted to achieve the highest possible market coverage with their phone, which is well-reflected in the device's $80 price.
👉 With such a price tag, the phone will be more than affordable to third-world citizens who could potentially consider Electroneum, ETN, and the entire ecosystem as a solution for their lack of banking services.
M1 features the Electroneum app and Cloud Mining out of the box, and the company promises up to $3 of ETN each month to its users. We are yet to see what the regulators feel about these "promised returns on investment" that Electroneum is throwing about.
Web Wallet
---
Naturally, you can manage your tokens via your desktop's web browser as well. The wallet comes with a similar disclaimer from above: as long as the PC you are browsing with is safe, so are your funds. Additional safety features like the mentioned PIN, Captcha, and 2FA verifications make sure that this wallet is one of the safest ways of managing your tokens.
Paper Wallet Generator
---
Electroneum offers a paper wallet generator, something many consider to be the safest way of storing cryptocurrency (maybe even safer than hardware wallet). The generator can either be run inside your browser or can be downloaded and used on an offline computer. Naturally, as it cannot access the cloud, this wallet cannot mine ETN coins for you.
Electroneum CLI Wallet/Direct Miner
---
The Electroneum CLI or Command Line Interface Wallet is probably the most technically advanced wallet in the stack. It does require a decent knowledge of command line interface operations and will not be suitable for complete programming newbies. Still, there are tutorials and how-tos explaining the setup and usage of Electroneum CLI all over YouTube.
These wallets are basically full nodes that will have to sync to the ETN blockchain before you are able to use them. Once synched, the wallet for ETN coins will run in the command line; while it might take some time to get used to, the commands are intuitive and easy to learn. You can also use this wallet to mine Electroneum directly and not through the cloud like with the app. The software can be downloaded in Windows, Linux, and Mac operating systems from the link posted above.

CaptainAltcoin's writers and guest post authors may or may not have a vested interest in any of the mentioned projects and businesses. None of the content on CaptainAltcoin is investment advice nor is it a replacement for advice from a certified financial planner. The views expressed in this article are those of the author and do not necessarily reflect the official policy or position of CaptainAltcoin.com