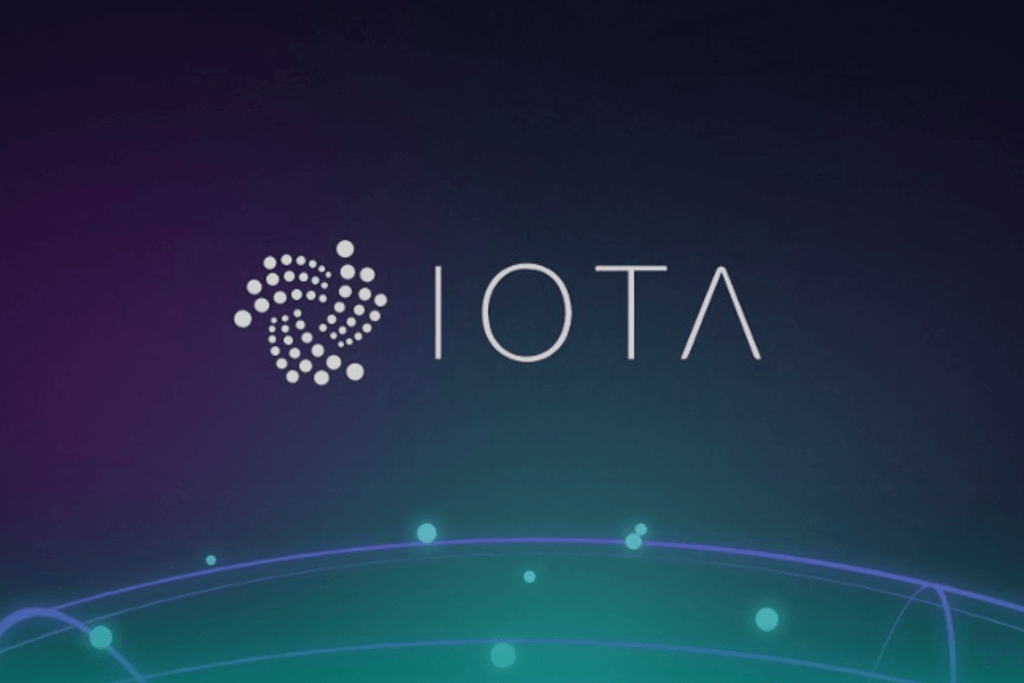 "Internet of Things Application", more commonly known as IOTA (MIOTA), is a cryptocurrency that has been making some waves across the markets. Since its release in mid-2016 it has received plenty of attention, with its creators calling it 'the missing puzzle piece' required to kickstart the so called 'Machine Learning Economy', an economy which will focus on allowing devices to trade anything from storage, computation/analytics to electricity and sensor data.
Its similar to other cryptocurrencies in the sense that its a publicly distributed ledger; the similarities pretty much end there. While Bitcoin and most available coins utilize the so-called Blockchain architecture, IOTA is based on a completely novel invention called 'The Tangle'. The Tangle is a new data structure which doesnt depend on blocks, chains and miners. Instead it employs a decentralized, blockless, peer-to-peer architecture called 'Directed Acrylic Graph' (DAG). DAG architecture requires that each network participant who wants to make a transaction actively participates in the concensus of the network by approving 2 previously made transactions.
This means that potential transactors 'earn' the right to transact in IOTA with zero fees by attesting on the validity of past transactions, thus ensuring that the entire network remains stable and functional.
Some communities aren't that sold on IOTA, questioning the incentives that people will have to secure the network and the overall ability of DAG architecture to scale. Others remain confident in the technology, supporting a belief that IOTA is a natural successor to Blockchain-based currencies as DAG can supposedly introduce levels of scalability and decentralization never seen before in the world of crypto. As such, IOTA managed to secure some impressive partnerships with names from various industries including finance, automobiles, IOT etc.
Overall, 354 unique entities have shown interest in IOTA, including 68 official partnerships/collaborators, 135 entities working with the Foundation on joint projects, 77 IOTA Data Marketplace participants, 56 entities that built one or more IOTA-based proof-of-concept and 49 references to academic publications about IOTA. Today we'll be taking a closer look at some of IOTAs standout collaborators and determining what exactly each of them brings to the table.
Volkswagen
---
Driverless technology is one popular potential application of IOTA's data marketplace. Sensory data used to drive these autonomous vehicles can be introduced into the IOTA database and then used to improve the quality of future products. This is why Volkswagen, one of the world's biggest car manufacturers, decided to team up with IOTA and explore what they called the "Digital Car Pass". This technology is set to be released sometime in 2019 and will look to reliably capture data from Volkswagen vehicles as well as allow Volkswagen owners to easily purchase software and services like parking or highway tolls.
Seeing as the Chief Digital Officer (CDO) of Volkswagen, Johann Jungwirth, and a senior member of Volkswagen AG, Dr. Klaus Schaaf, have joined the IOTA foundation's supervisory board in the past, the connection between the two companies seems quite strong. Volkswagen's partnership with IOTA was made public in January 2018. Jungwirth is in charge of leading Volkswagen through the process of implementing the digital technology.
A proof of concept which involves live testing the IOTA network has already been shown by Volkswagen during CEBIT 2018. Potential application of the Tangle infrastructure to production management and optimization is also being explored by the car manufacturer.
The Volkswagen automotive group is one of the largest in the world, being made out of 12 motoring brands that include such names as Lamborghini, Porsche, Bentley, Audi & Bugatti. Most notably, IOTA is already collaborating with Porsche on the Program 4 project, which was backed by the platform Startup Autobahn. IOTA and Porsche will be working along with other startups on a program that integrates smart mobility. Another bilateral project IOTA and Porsche are working on will be ID-focused and will allow multiple individuals to access a single Porsche vehicle.
Mobility Open Blockchain Initiative (MOBI)
---
In line with IOTA's dedication to "improving driving safety and affordability, supporting autonomous and electric vehicle development and infrastructure, fostering ride and car-sharing applications, and connecting mobility participants in a new peer-to-peer ecosystem", the project joined the Mobility Open Blockchain Initiative to further those goals.
The collaboration was confirmed in 2018 and will see IOTA work with companies like BMW, Bosch, Ford, General Motors, Groupe Renault, ZF, Blockchain at Berkeley, Hyperledger, Fetch.ai, IBM, Aioi Nissay Dowa Insurance Services USA and others to foster an ecosystem where businesses and consumers have security and sovereignty over their driving data, manage ride-share and car-share transactions, and store vehicle identity and usage information.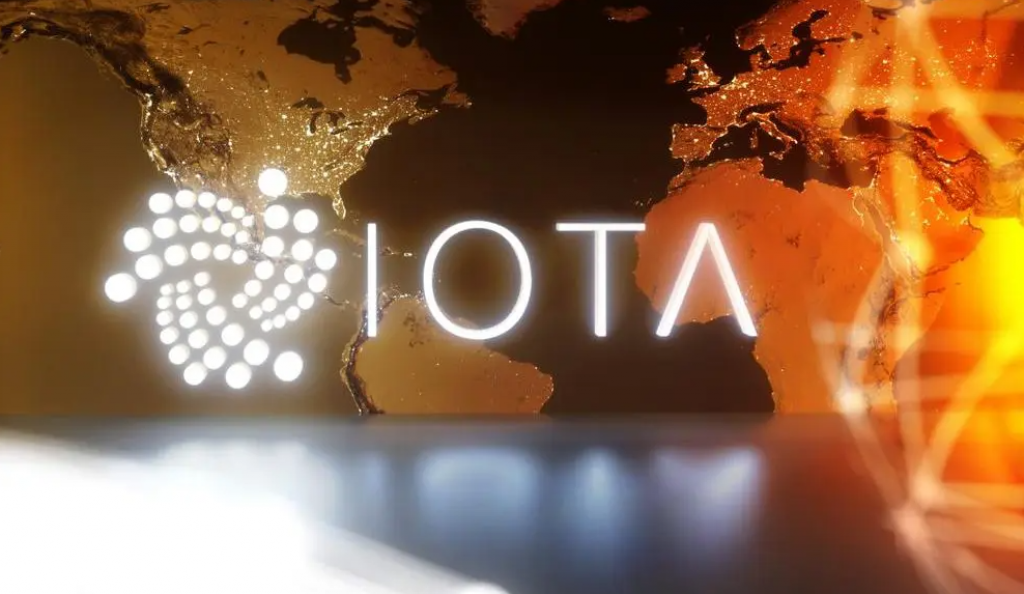 The MOBI alliance has so far had a mostly educational, exploration-and-research-focused role. First culmination of the work that's been done came in February this year, when BMW's Group IT Centre in Munich hosted the alliance's first European colloquium. The two-day event was intended to share knowledge/experience and promote/establish common standards for the application of distributed ledgers in the mobility industry. Big companies rubbed shoulders with smaller businesses, investors and developers during the event, and some cautious optimism was generated among the crowd.
Another substantial development came at the hands of Bosch, an engineering and electronics manufacturer. Bosch developed a connectivity device called Bosch XDK (Cross Domain Development Kit) which functions as a programmable sensor device and Internet of Things prototyping platform.
Learn more about bitcoin trading bots and how you can earn money while you sleep.
The device and the open source code have been made available to the IOTA community to facilitate interaction between the hardware and the Tangle through IOTA's second-layer data communication protocol called MAM. While the MOBI alliance overall hasn't generated many concrete results, it is expected to play a major role in developing/supporting the future IOTA implementations.
Fujitsu
---
Fujitsu is a well-known tech company and an IT service provider/product maker that has also taken an interest in IOTA and its protocols. Fujitsu sees IOTA as the basis for "Industry 4.0" and expects it to become a key element of future manufacturing and supply chains. Building trust and integrity in these areas is very important and IOTA can help with that by providing a Tangle-based cryptographic ID system designed to track product components and the overall production status.
Dr. Rolf Werner, at that time Head of Central Europe at Fujitsu and currently a board member at IOTA Foundation, used the example of the Fujitsu Live Show Case at the HMI 2018 to explain how smart factories work and what IOTA offers: Two miniature robots representing two factories were used to demonstrate how the Tangle that forms the basis of a distributed ledger — can help identify and self-evict product manipulation.
The latest version of Fujitsu's Industry 4.0 showcase was showcased during this year's Hannover Messe, where the project got to demonstrate how component tracking and processing of data as part of supply chain management can be combined with distributed ledger technology. From the Fujitsu website:
"We demonstrate how IOTA can be used to track component and process data as part of supply chain management and how it can be stored unalterably in the IOTA Tangle — for example, as proof of original components or for warranty management."
Microsoft IOTA Partnership
---
Much noise was made about IOTA allegedly partnering up with Microsoft back in late 2017. Microsoft blockchain specialist Omkar Naik brought the IOTA community to ecstasy when he confirmed his company's "excitement" that they are "partnering" up with the IOTA foundation and are proud to be associated with the data marketplace initiative.
The quote led to IOTA including Microsoft as an official member of its Data Marketplace, which was apparently not the case. Microsoft representatives confirmed that their only official collaboration involves IOTA being a Microsoft Azure customer, with plans to deploy the mentioned Data Marketplace on the Azure architecture.
Have a look at the current IOTA price or IOTA price prediction for 2019 & 2020.
The Marketplace's idea was to monetize data, the main resource of the IoT economy. Secure sharing and monetization of data remains a prerogative for IOTA, even with Microsoft not working with them in any official capacity. Still, it is "believed" that these two companies are exploring their options and looking for ways to work together on Tangle-based technology innovations. One indication that this may be true is the partnership Microsoft and Volkswagen signed up for on September 28th of 2018. Entering into this strategic partnership, Volkswagen and Microsoft Corp. will collaborate to develop the "Volkswagen Automotive Cloud", one of the largest dedicated automotive industry clouds for all future Volkswagen digital services and mobility offerings. It's easy to see how IOTA could potentially fit into becoming an integral part of this market/service.
Other Partnerships and Implementations
---
Topocare was one of the first grantees of the IOTA EDF (Ecosystem Development Fund) and has sought to implement a complex flood protection system. Topocare wants to leverage IOTA's Tangle to provide humanitarian improvements and catastrophe remediation or even prevention. The platform is envisioned to operate a modern, IOTA-centered pay-as-you-use model for financial settlements.
Another project called eCl@ss is looking to create an ecosystem of precise sensors which record data and categorize it through specific, unique IDs. With over 3000 corporate entities on board, eCl@ss wants to deliver standardization and easy data transfers into the real world. A proof-of-concept of their technology was presented during Hannover Messe 2019.
Projects like IAMPASS and e-shelter want to provide high-availability data centers which will handle identity and access management services on top of IOTA's Tangle. Access control is a very important part of today's security management; IAMPASS technology utilizes Fujitsu's palm vein scanner and the Tangle to store anonymized and encrypted access logs about individuals that should be approved or denied.
2019 was a year of many new partnerships for the project. Crypto Storage AG partnered up with IOTA Foundation to offer professional, multisignature storage solutions to holders of the MIOTA cryptocurrency. The announcement was made on January 9, 2019. The partnership mostly targets large private and institutional investors. A Danish company called Energinet signed a MoU with IOTA foundation in late January to explore implementations of IOTA in energy markets. February saw them team up with Nova, a cofoundry aiming to launch seed funds for upcoming DLT startups.
A two month long period of silence on the partnership front was broken up in late April, when IOTA partnered up with Jaguar Land Rover on a data collecting initiative. Jaguar wants to collect information on road conditions and vehicle performance and in return they offer IOTA tokens to their drivers. The partnership is a part of Jaguar's initiative to tackle accidents, road congestion and emissions in the automotive industry. One partnership has government roots as IOTA will work with the state of Austin, TX, who wishes to build a bicycle mobility network for its citizens.
Read our updated guide on best IOTA wallets.
The list of entities that have collaborated with IOTA in one way or another is much more extensive; you can find the complete list here. Only time will tell if IOTA will manage to push most of these partnerships past the typical "memorandum of understanding" or proof of concept type of deals and eventually create products that will be able to successfully operate on top of the Tangle.

CaptainAltcoin's writers and guest post authors may or may not have a vested interest in any of the mentioned projects and businesses. None of the content on CaptainAltcoin is investment advice nor is it a replacement for advice from a certified financial planner. The views expressed in this article are those of the author and do not necessarily reflect the official policy or position of CaptainAltcoin.com