Bitcoin is undoubtedly the leading cryptocurrency in the world, having been accepted and adopted by a considerable number of people and businesses. Many people are using Bitcoins because of its quick and secure transactions, and there are plenty of ways you can use this cryptocurrency.
If you're just starting to familiarize yourself with Bitcoin, or if you already own a couple and are still looking for ways on how you can use it, this article talks about the various ways you can do this. Let's get started.
1. Use Your Bitcoins as an Investment
If you compare it to other potential investment opportunities available right now, Bitcoin so far offers the highest return on investment (ROI) because of its highly volatile nature, wherein the value of Bitcoin is constantly changing. Currently, Bitcoin's value on the market is on the rise. If this upward trend continues over the next couple of years, it might be a good idea to buy as much Bitcoins as you can right now and hold onto them as you wait for its value to rise significantly over time before selling them.
If you really think about it, Bitcoin is still in its early stages of development. Even though it has managed to gain mainstream attention, there are still a lot of people who don't know what Bitcoin is really all about and how to invest in it. Bitcoins as an investment vehicle is a very smart way to use them, aside from being a long-term strategy that will maximize your ROI in the future.
2. Use Your Bitcoins on a Trading Platform or Exchange
Going to a trading platform or cryptocurrency exchange such as Bitcoin Code is another wise move for your hard-earned Bitcoins. Here, you can use your Bitcoins to start trading or simply exchange them for standard currencies such as euros or dollars. You can also trade your Bitcoins for other cryptocurrencies, which can help diversify your investment portfolio. This can be very lucrative, especially if you are looking to make huge profits out of your hard-earned Bitcoins.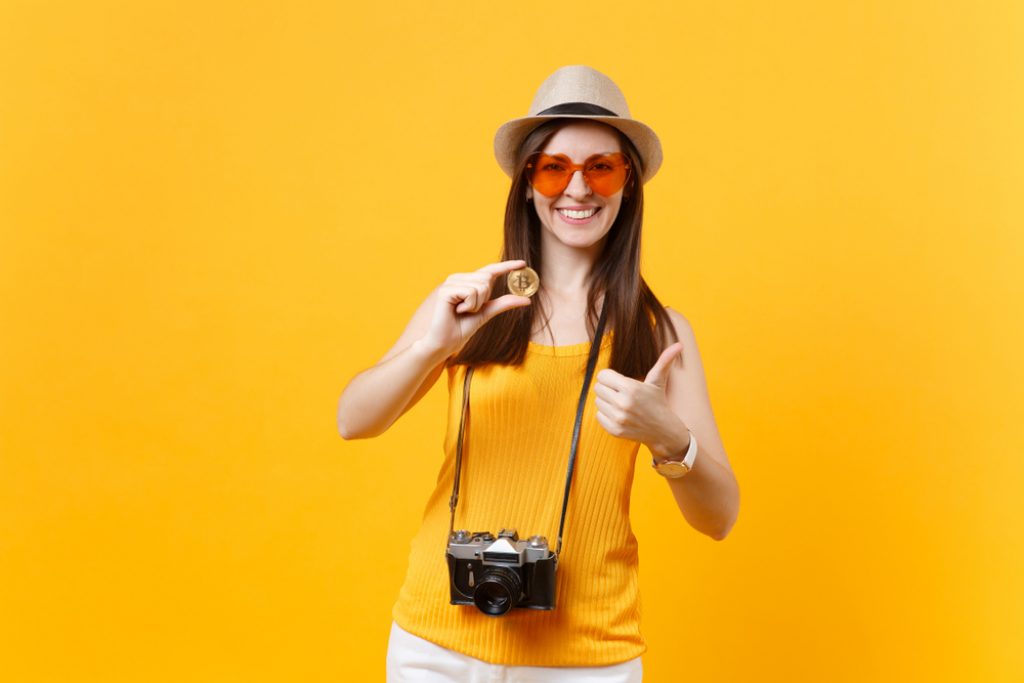 3. Use Bitcoins for Your Everyday Purchases
There are perhaps thousands of online merchants that now accept Bitcoins as payment for your purchases. This is because they find Bitcoin transactions cheaper, quicker, and more secure than fiat money.
Because of this, Bitcoins are now widely adopted as a viable form of money around the world.
This is great news for consumers, especially those with plenty of Bitcoins in their digital wallet. You can now use your Bitcoin to purchase everyday goods such as coffee, pizzas, household items, IT products, and many more. If you're not sure whether a particular online shop accepts Bitcoins or not, you can always ask them before you start shopping.
4. Spoil Yourself with Luxury Using Bitcoins
For those who are already leading a luxurious lifestyle or who are still looking to indulge in one, you can also use your Bitcoins to spoil yourself with luxury.
With Bitcoins, you can purchase flight tickets, cruise tickets, make reservations at 5-star hotels, avail of high-end car rentals, and many more. There are a number of online travel agencies, airline companies, and hotels that are now accepting Bitcoin payments. If you want to go to the Caribbean or cruise around the world, you can now do it using your hard-earned Bitcoins.
5. Gamble Online
Bitcoin was created on the internet; as such, it is intended for online use. This digital currency serves as an excellent alternative payment method for credit cards and bank transfers, making it an ideal solution for online gambling sites or casinos.
For starters, Bitcoin transactions are anonymous and they cannot be traced by a middleman or any third party. There's also no need to verify the transaction and no personal information is required. This makes Bitcoin really advantageous to those who love to gamble online. You simply have to sign up for an account on an online casino, deposit some Bitcoins, and you can immediately start playing.
However, just make sure that online gambling in your region is not prohibited by the law before you participate in an online casino.
6. Give to Charities
One of the most humane things to do with your Bitcoins is to use them to help other people in the form of donations. You can use your Bitcoin as a donation and send it to various charitable organizations such as the Red Cross.
One of the best things about giving Bitcoins to charities is that you can directly send your donation to the charity or nonprofit you want. There's no need for you to rely on third-party institutions to send Bitcoin. For example, when Nepal was hit by a strong earthquake in 2015, many Bitcoin enthusiasts were able to send their donations directly to the Nepal Relief Fund instead of going through the charities in their respective countries. This made it possible for Nepal to help those who were affected faster because more donations made its way directly to the country's relief fund.
7. Pay Your Bills
With Bitcoin's high adoption rate, it would come as no surprise if you can use it to pay your bills. Although it usually depends on the country where you live, using Bitcoin to pay for your monthly bills such as water, electricity, phone, and the like is now possible.
There are multiple platforms that are developing a new type of payment system where consumers can use their Bitcoin to pay their bills for a small commission.
Conclusion
These are just some of the many ways you can use your Bitcoins. With the adoption rate of Bitcoin still likely to increase, the number of ways how Bitcoin can be used will also rise. At first, Bitcoins were only stored in digital wallets or traded on trading platforms or cryptocurrency exchanges. But now, you can use it for a number of different ways. Retailers, merchants, and consumers are starting to adopt Bitcoins more and more. It's really interesting to see what kind of services will come in the future wherein you can use your Bitcoin.
CaptainAltcoin's writers and guest post authors may or may not have a vested interest in any of the mentioned projects and businesses. None of the content on CaptainAltcoin is investment advice nor is it a replacement for advice from a certified financial planner. The views expressed in this article are those of the author and do not necessarily reflect the official policy or position of CaptainAltcoin.com