Cryptocurrencies first came into conception over a decade ago. Of the many cryptocurrencies that are now available in the market, one of the most commonly used is bitcoin. Because of its effectivity and the many other advantages it offers, bitcoins have come a long way. These can now be used for almost anything, from purchasing small and big-ticket items to trading.
Trading works similar to the stock market and forex exchange. The stock market changes by the day depending on the current demand, and the same holds true for bitcoins. As to forex exchange, bitcoins can also be used to exchange currencies or to make international purchases. Depending on the current platform that you have, there are many things that you can do with bitcoins.
Yes, you can trade in bitcoin, and this article gives you everything you need to know about trading in bitcoin.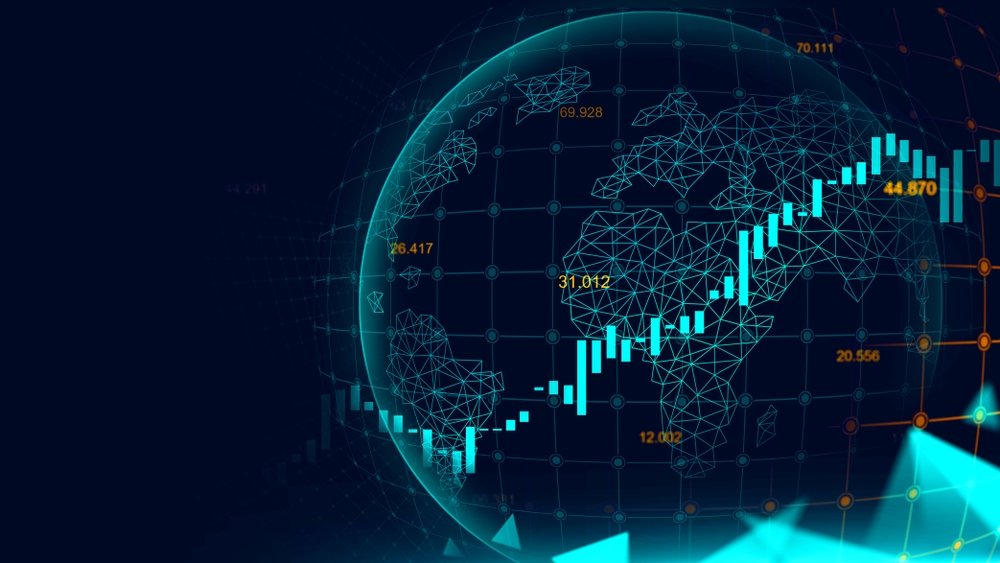 Content
---
Trade while you sleep with two of the cryptocurrency bots on the market - Cryptohopper or 3Commas.
---
How To Start Bitcoin Trading
If you are familiar with the steps for forex trading in fiat money, then you wouldn't have too much of a hard time with bitcoins. The process is essentially the same, except that you are trading digital currency. Here's a rundown of the steps on how to get started with bitcoin trading:
Open a trading account with a broker that accepts bitcoins or any other cryptocurrency. Some of these brokers include Bitcoin Compass, Liteforex, and eToro.
Transfer bitcoins from your wallet to the digital wallet of your broker.
The trading commences from this broker, whereby your bitcoins are then exchanged or traded into fiat currency, such as US Dollars and British Pounds.
What Are The Strategies To Keep In Mind When Trading?
Just like how the stock exchange runs, you also need to have strategies to apply when you are bitcoin trading. Although automated trading is applicable for bitcoins, this doesn't mean that you can just let the days pass without also rechecking the strategies that you have in place. Even when you are doing automated trading, it is still recommended that you spend at least 20 minutes every day to check on your account. As you do so, remember to apply the following strategies:
Check on the rise and fall of bitcoin prices every day, as remember, bitcoins are used around the world.
If you choose to go for automated trading, be sure that you are putting your bitcoins in the hands of a reliable bitcoin trading company.
Set your parameters every day for bitcoin trading so that your bots will know how it is you would also like your bitcoins to trade.
As your bot proposes to you various trade strategies and actions, remember to do your part in confirming or rejecting it.
What Are The Similarities And Differences Of Trading With Bitcoins And Fiat Money?
As previously stated, you can generally liken the process of bitcoin trading with that of forex trading with fiat money. These two have several typical similarities, but they also have their corresponding differences. These similarities and distinctions include the following:
Fiat money exchange is what is also commonly known as paper and coin money, while bitcoins are digital money or cryptocurrency.
Both fiat money and bitcoin exchange are dependent on the global rule of supply and demand, but Bitcoins aren't reliant on a central bank, unlike fiat money.
Fiat money exchange runs at a stronger market than bitcoins do. Fiat money is now in the trillions of dollars, while Bitcoins are only in the billions. This smaller market of bitcoins makes it more volatile than fiat money. Volatility means that even with the slightest changes in the macroeconomy, bitcoin prices are adversely and profoundly affected.
What Are The Benefits Of Trading In Bitcoin?
Perhaps you are reading this because you are interested in Bitcoin trading. But because it is also quite a controversial market, maybe you need a little more convincing that there are indeed benefits that you can gain from bitcoin trading. Some of these benefits include the following:
There are no transaction costs. In forex trading with fiat money, you know that for every transaction performed, you are charged transaction costs, which can also be quite excessive. With bitcoin trading, you are free from these transaction costs. Remember that your bitcoins aren't deposited in banks or clearing agencies, and because you do not need to pass through these sectors, you don't have to pay any fees.
The valuations are decentralized. Fiat currency exchange is very centralized and is highly dependent on the central bank. With bitcoin exchange, you aren't going to be dealing with the central bank. In essence, this means that you are free from the influence of political and economic issues such as inflation, which can affect the global economy.
The deposit amount to start trading is low. If you want to get started with trading and exchanging fiat money, you will need quite a substantial capital to begin. With Bitcoin trading, this isn't the case. You can start trading for even as little as 25 US dollars. Just remember, though, that as tempting as it might be for you to opt for brokers that ask for the lowest deposit amount, you will also have to double check that these brokers are also legitimate. There might be scammers claiming to be brokers through their tempting low deposit amount, but in reality, these companies are only there to take your money.
Bitcoin trading is prevalent, and for good reason. In comparison with fiat currency exchange, the leverage in bitcoin trading is quite high. Usually, the ratio is at 1:1000. At these high margins, make the most out of it to have the best results. Just remember that high leverage can also mean drastic losses, so be sure that you are setting your trading parameters right.
Conclusion
Trading bitcoins can be quite a lucrative and attractive means of earning an income. But this doesn't mean that because bitcoins are now so popular, you can relax and become complacent. You still have to exert effort to become a successful bitcoin trader. As with the stock exchange and forex trading, the success and profits of your automated trading will be highly dependent on different factors such as your level of hard work, experience, and skill. As you trade bitcoins, do not leave all the work in the hands of your automated trading bots. You still have to do the job from behind while your bots simplify the whole process for you.
CaptainAltcoin's writers and guest post authors may or may not have a vested interest in any of the mentioned projects and businesses. None of the content on CaptainAltcoin is investment advice nor is it a replacement for advice from a certified financial planner. The views expressed in this article are those of the author and do not necessarily reflect the official policy or position of CaptainAltcoin.com