2017 was the year of Bitcoin, which skyrocketed not just in price and volume, but also in the headlines and public consciousness. As a result, its popularity has also brought blockchain, the technology that makes it possible, to light.
Essentially a global public ledger that decentralizes the recording and verification of digital transactions, blockchain has tremendous potential in so many different sectors and industries, so much so that more than half of the world's biggest corporations are looking into adopting the technology. CNBC reports that 57% study the use of blockchain in their systems, and two thirds of these firms expect to be able to integrate the technology by 2018. So with that in mind, here are five of the world's largest corporations set to do so this year.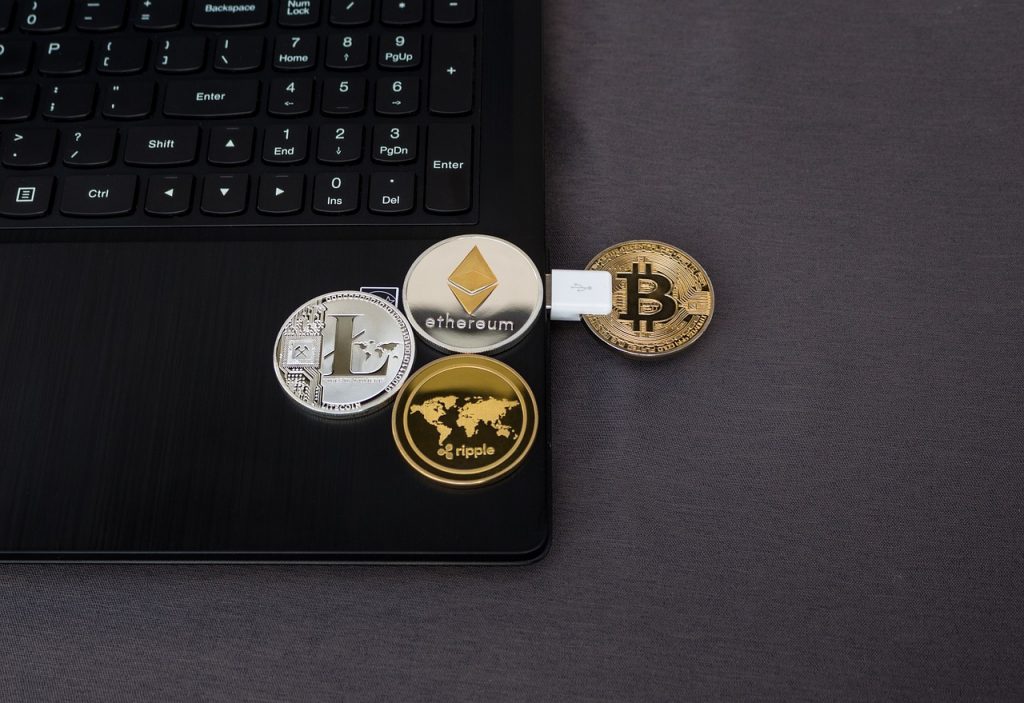 #1 Global Payout, Inc.
Although not a household name, Global Payout, Inc. lives up to its name as one of the world's leading providers of payment solutions for organizations worldwide. Recently, Financial Buzz explained that the company's subsidiary, MoneyTrac Technology, established a partnership with blockchain accelerator company Pegasus Fintech, Inc. Their goal is to deliver regulatory-compliant solutions for blockchain and cryptocurrency tokens for specific use in MTRAC's payment processing systems. Another subsidiary, SecurCapital Corp., is also looking to build a blockchain solution to supply chain finance.
#2 Walmart, Inc.
Although corporate speculation on blockchain integration largely began in finance because of Bitcoin's popularity, the technology also holds tremendous promise in other industries. For instance, Walmart has partnered with IBM to study blockchain's use in food safety and supply chains. The retail giant seeks to cut down food recall times form a week to just two seconds, treating blockchain as a major thesis for investment in the company's $6 billion annual research budget.
IBM, which has been a key player in pushing for blockchain adaptation in companies like Walmart, Nestlé, and Dole, is one of the world's first big companies to recognize blockchain's capabilities. Coinwire revealed that IBM Fellow Jerry Cuomo states that while digital currencies are dependent on blockchain, they aren't by any means the whole representation of what blockchain can achieve. He points out that governments and virtually every other industry worldwide stand to gain in the adoption of this digital ledger technology.
#3 Shell Oil Company
After backing a blockchain trading platform last year, energy giant Shell has gone a step further by scooping up a minority stake in Applied Blockchain, a three-year-old blockchain solution start-up. Its clients come from a variety of industries, from banking and telecom to car manufacturing and aerospace industries, and the company's involvement with Shell signals its entry into energy.
In the wider sector, blockchain has been slowly but surely permeating the oil and gas industry. Shell has been working with fellow global corporations BP and Statoil to develop a blockchain-based energy commodity-trading platform to further streamline the process of energy trading.
#4 Telegram
Encrypted messaging app Telegram is leading the way for its subsector by initiating an initial coin offering (ICO) in order to fund development of their own blockchain platform and native cryptocurrency. The project is ambitious, easily being the largest ICO in history at $1.2B for Telegram's ecosystem of 170 million users. The plans are currently underway for what the company has dubbed the "Telegram Open Network," with smart money investors like Benchmark and Sequoia Capital believed to be participating in the ICO.
#5 Millennial Esports, Corp.
With its recent acquisition of controlling interest in French video game publisher Eden Games, gaming corporation Millennial Esports has become one of the few Esports companies with assets in events, facilities, intellectual property, game publishing, and research. Its most recent move gives the corporation yet another pioneering position, this time as the first major gaming company to adopt blockchain technology.
Global Newswire claims that Millennial Esports is creating a blockchain-based cross-platform game with virtual content tokens to further enrich the gaming community and user experience. This will be made possible with its partnership with lead investor Global Blockchain, which has pledged over $7 million into Millennial's blockchain initiatives.
If 2017 was the year of Bitcoin, many experts are now hailing 2018 as the year of blockchain, with technology adaptation beginning to gather steam in the mainstream world. While experts disagree widely about future of Bitcoin and other cryptocurrencies, the future of blockchain is clearly here.
Don't want to be left behind but unsure of how blockchain fits into your business and day-to-day life? Start with our beginners' guide to understanding blockchain here on Captain Altcoin.
---
Join Our Telegram Channel
or
Follow @CaptainAltcoin
CaptainAltcoin's writers and guest post authors may or may not have a vested interest in any of the mentioned projects and businesses. None of the content on CaptainAltcoin is investment advice nor is it a replacement for advice from a certified financial planner. The views expressed in this article are those of the author and do not necessarily reflect the official policy or position of CaptainAltcoin.com